The transfer window has only been closed for just over a month, but speculation over Mohamed Salah heading to Saudi Arabia has returned.
Salah was subject of a world-record approach from Saudi Pro League club Al-Ittihad towards the end of the transfer window, including a bid of £150 million.
But despite being bankrolled by the Saudi royal family, the pursuit was unsuccessful, as Liverpool rejected all advances and the player opted to stay.
That has not stopped speculation over an eventual move to the Middle East, with Salah's profile as the most high-profile Arab athlete making him the perfect poster boy for their sportswashing project.
While the Saudi Pro League's transfer window only closed on September 7, the league's director of football, Michael Emenalo, has again discussed a move.
"Mo is welcome at any time," Emenalo told German outlet TZ.
"But no one is pressured or forced to come.
"If anyone would like to come and there is an opportunity to work with the releasing club in a very respectful and professional manner, we would be very happy to have them.
"But yeah, Mo is my personal favourite."
That Salah is a "personal favourite" of Emenalo's is likely to be sentiment shared by those bankrolling the Saudi Pro League, given his status and quality.
It has often been argued that Liverpool's No. 11 should avoid a move to Saudi Arabia to preserve his ambitions at the top level of football.
The likes of Jordan Henderson, Fabinho, Sadio Mane, Roberto Firmino and Steven Gerrard are seen to have lowered their standards drastically in favour of financial prosperity.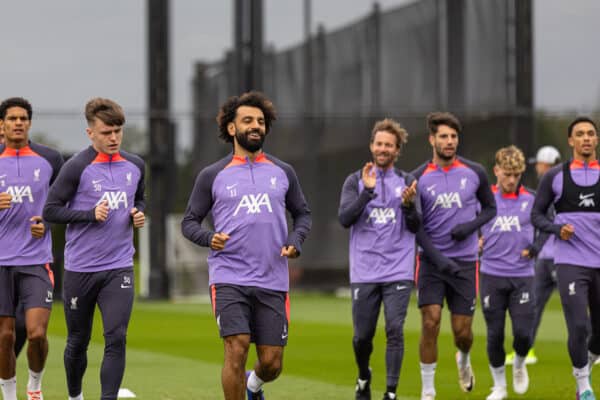 But Emenalo insisted: "I can tell you with certainty that many world-class players who want to get into the league are showing great interest.
"I think they want to go to the Saudi Pro League because it would obviously improve their economics. This is what we all strive for in our lives.
"But most of all they want to come here because they look at the league now and talk to their friends, the other superstars, and understand that this is a place where you can go and have fun.
"[It is a place] where you can come with your family and live a nice, peaceful life, where you can play football in good weather most of the year and where you are well looked after.
"This information is now spreading. And these players are happy to be able to join us."