Trent Alexander-Arnold has described the weekend's events at Tottenham as "very disappointing" but insists the players' focus remains on what is to come.
The PGMOL acknowledged that a "significant human error" caused Luis Diaz's first-half strike not to stand despite interference from VAR, causing widespread controversy across football.
Alexander-Arnold denied feeling any "trust issues" towards officials in the wake of the incident but admitted that the outcome was "frustrating."
"We spoke about things, but our focus is on the game tomorrow now," insisted the right-back as he addressed the media ahead of the visit of Union SG.
"I wouldn't say trust issues, I think decisions are decisions. Sometimes they go for you sometimes they go against you.
"What happened at the weekend for us as players and as a team is very disappointing and frustrating.
"There's nothing we can do as players now, the game has gone. But VAR is a system that is in place, it's something we can't control as players.
"We've got to put our trust in the referees and the officials that use it and hope that they get the decisions right, and at times they don't and times they do, and we've just got to hope they get the decisions right as much as possible."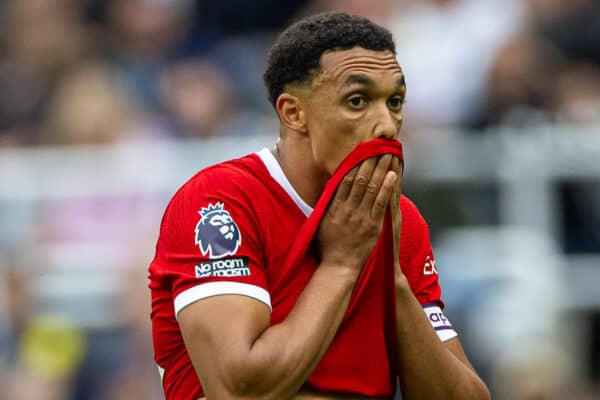 The 24-year-old was also asked about whether the controversy will serve as additional motivation for the Reds as they prepare for their next set of fixtures.
"Taking the circumstances and what actually happened aside, we lost the game, no matter what way that happens," he continued
"Our motivation now is we've got two games before the international break comes and we feel we need to win both of the games.