Trent Alexander-Arnold is among a list of high-profile backers to join an investment group into British-based Formula One team Alpine Racing.
Though still only 25, Alexander-Arnold is now considered a senior player within Jurgen Klopp's squad, and over the summer was named vice-captain.
The right-back has gradually made inroads into business off the pitch in recent years, too.
Now, Alexander-Arnold has joined a group of investors in Renault-owned F1 team Alpine Racing, as reported by Business Wire.
Boxer Anthony Joshua, golfer Rory McIlroy, fellow footballer Juan Mata and Super Bowl winners Patrick Mahomes and Travis Kelce of the NFL are also new investors.
They joined a group led by Otro Capital and RedBird Capital Partners in an investment worth €200 million to acquire a 24 percent stake in Alpine Racing.

The investment was first announced in July, with actors Ryan Reynolds and Rob McElhenney – now famously owners of Wrexham AFC – also providing funds.
RedBird Capital Partners are also investors in Liverpool owners Fenway Sports Group, with a $735 million deal to purchase around 10 percent of FSG announced in 2021.
The group, led by US business Gerry Cardinale, went on to take control of AC Milan and Toulouse, the latter of whom will play Liverpool in the Europa League group stage.
"I'm excited to be joining Otro Capital's group as an investor into Alpine F1 along with my brother Tyler," Alexander-Arnold explained.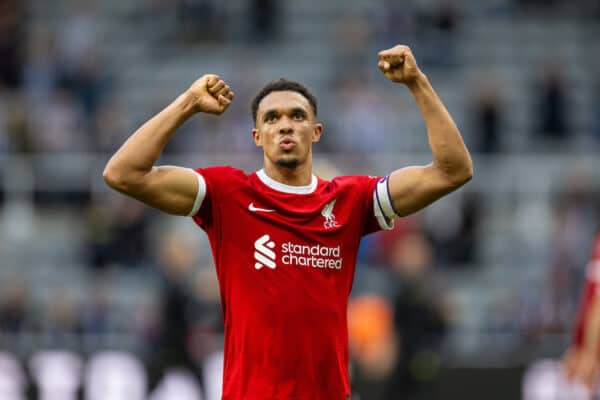 "Having been to Formula 1 races as a fan, I love the high-pressure environment of the paddock and I've seen firsthand how incredibly impressive the Alpine team is.
"Our shared goal as an investment group is to help contribute to its continued success on the grid, at a time when F1 is facing incredible growth as a sport.
"As a footballer, I understand the importance of teamwork, innovation and determination in achieving goals."