A stinging Liverpool know how important a win at Brighton would be this weekend, but Seagulls supporters are in bullish spirits abpout their side's chances.
The Reds lost 2-1 at Tottenham in heartbreaking circumstances last Saturday, as their nine men couldn't quite get a famous draw, amid much controversy.
Next up for Jurgen Klopp's team is Sunday's tricky-looking trip to a Brighton side who have excelled even more since Roberto De Zerbi replaced Graham Potter.
Granted, their 6-1 hammering away to Aston Villa was a result nobody saw coming, but they are an expertly-drilled outfit who could cause Liverpool real problems at the Amex Stadium.
Ahead of the match, we spoke to Brighton fan and renowned football finance expert Kieran Maguire (@KieranMaguire) to hear about De Zerbi's brilliance, the key match-ups on Sunday, and more.
Brighton are sixth in the table – how pleased are you so far this season?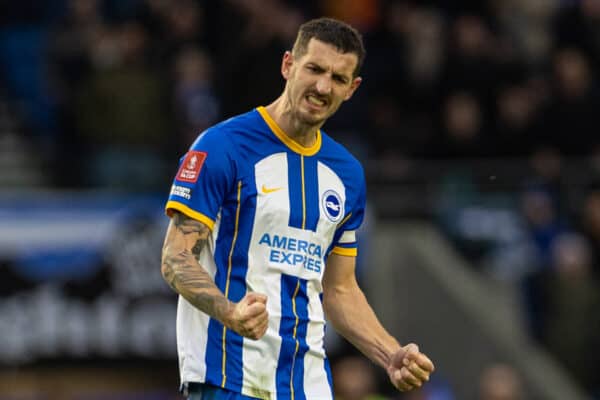 I'm reasonably happy.
Having lost Moises Caicedo and Alexis Mac Allister over the summer, we were always going to struggling to replace the influence and energy they brought to the team.
If I'm honest, results have been better than performances, but I will always settle for that than the other way round.
What makes De Zerbi such a special manager?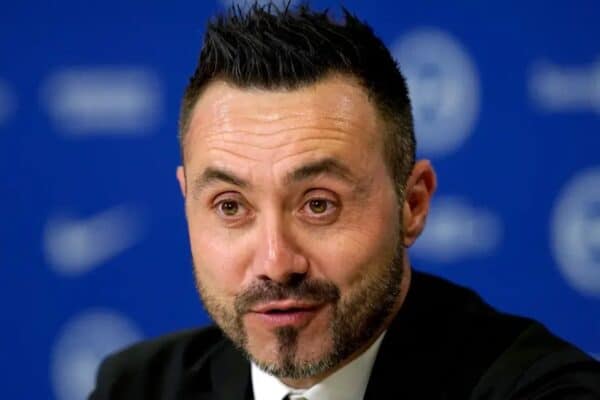 Roberto De Zerbi is a risk-taker, and is probably at the right club for having such a strategy.
Brighton have lost three matches out of the last four, which would be a crisis if he was at a bigger club, but is something that we just shrug off, given he is operating on a bottom-six budget.
The style of play is very gung-ho, which means that 0-0 draws are highly unlikely, and I wouldn't recommend having any of our defenders in your Fantasy Football teams.
The 3-1 victory at Man United, where De Zerbi put out a side costing just £17 million, flattered the hosts and will probably go down as a high water mark of his tenure at the club.
That and with the return of Potter to the Amex last season, when The Albion won 4-1 against Chelsea.
Who do you view as Brighton's key players this season?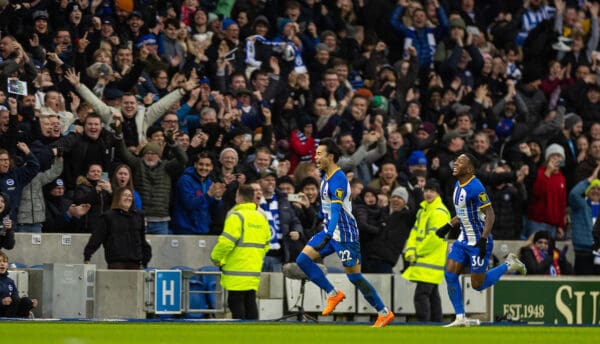 Kaoru Mitoma has been superb – he is great at dribbling and finishing, and releases the ball when necessary.
Granted, he can be a bit dozy when tracking back, although Gary Lineker wasn't noted for that part of his game either and he seemed to have a reasonable career!
Pascal Gross gets better and better, and the recent dip in results is linked to him picking up an injury.
Meanwhile, Billy Gilmour has been excellent, but does not have the tackling ability of the players he has replaced in midfield.
Do you think a top-four finish is possible?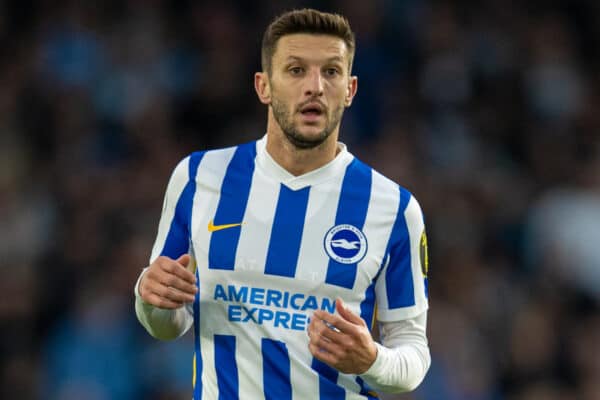 Put simply, no. You can't lose Yves Bissouma, Marc Cucurella, Ben White, Caicedo, Mac Allister and others, and continually punch above your weight to get as high as top four.
That applies even more with the distraction of European matches on a Thursday night.
What's one thing you would change at Brighton currently?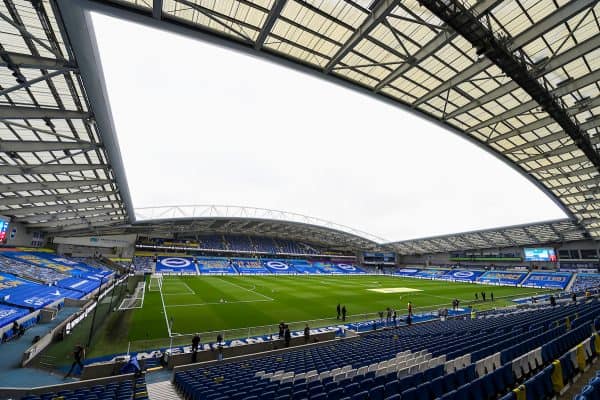 Brighton are probably still short of a first choice right-back.
We have plenty of possible players for the position, but no shoo-ins compared to Pervis Estupinan at left-back.
Other than that, the transport links after a match are something to be tolerated rather than celebrated, but still light years ahead of travelling 140 miles to Gillingham for 'home' matches.
What's your take on the much-discussed VAR? In favour of it?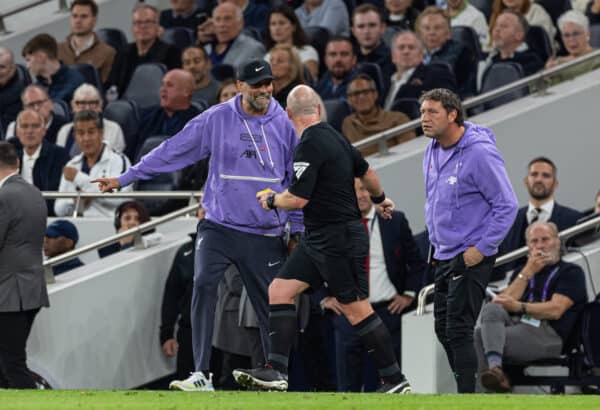 I am 100% in favour of it. VAR itself has not been an issue, but the way it has been applied and interpreted is the problem.
The Luis Diaz goal at Tottenam is the classic example.
It was a major howler from the PGMOL, which to their credit they acknowledge, but correct application of VAR would have allowed the goal to stand.
We had a similar issue at Selhurst Park last season when a goal we scored against small London club Crystal Palace was overruled because the VAR official put the lines up against the wrong defender.
At the same time, referees make mistake and players cheat, and there is no conspiracy from the officials.
Which Liverpool player would you most like at Brighton currently?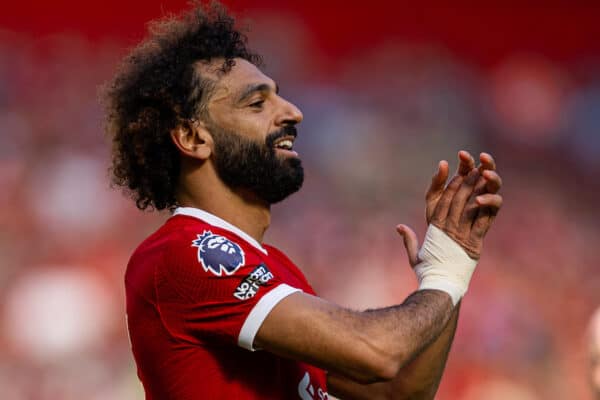 It has to be Mo Salah.
He has pace, guile, is a natural finisher, and by all accounts, is an all-round good guy, too, so he would fit in with the Albion's 'No Dickheads' policy.
That has been evidenced by the recruitment of Adam Lallana and James Milner from Liverpool.
Switching our attention to Sunday, where are the key battles?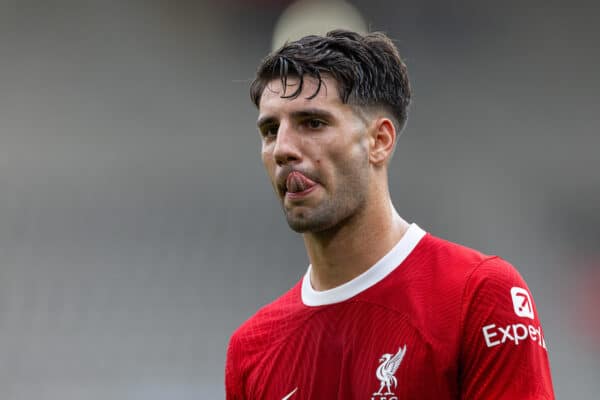 The midfield looks key to me, and is an area where I expect we will be overwhelmed.
What happens out wide will also be important, as both sides look vulnerable to players cutting in and putting balls across the six-yard box.
Finally, hit us with your prediction…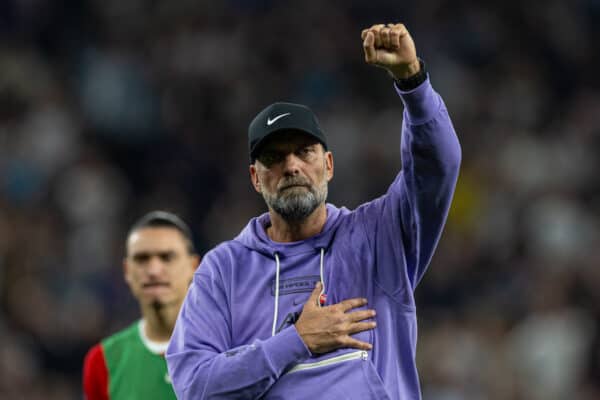 Brighton have not drawn a game or even had a close result this season, and every match has had at least a two-goal margin.
I can't set that changing this weekend, so I am going for Brighton 1-3 Liverpool.