With Liverpool heading to Toulouse for the first time in 16 years, what can travelling fans expect from the south of France?
Liverpool are preparing for their first trip to Toulouse since 2007 as they aim to secure progression from Group E in the Europa League.
It will also be the club's first trip back to France since the disgraceful treatment supporters endured entering the Stade de France for the 2022 Champions League final in Paris.
Naturally, many supporters who attended that final will have reservations about revisiting the country for Thursday's clash, with trust in the French authorities understandably severed.
Nicolas Souyris is a Toulouse-based Red, and he is keen to encourage fans to visit the city despite the concerns for what will be the second European trip of the season so far.
We spoke to Nicolas about his experiences following the club, his advice for travelling fans and the team we will be coming up against!
How much are you personally and Toulouse on the whole looking forward to welcoming the Reds?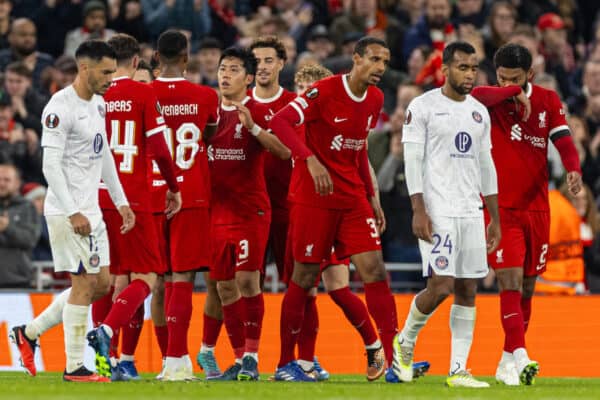 Toulouse is mainly a rugby city, but there is a real love for football as well.
TFC have a small history and are not a mainstay in Ligue 1. They had a good patch around 2003 to 2010 but faded and they went down a few seasons ago.
There were fewer and fewer attending fans until Damien Comolli came there and intended to build back the link to the fans. He did so by doing shrewd business using data analysis and playing attractive football and now there is a new hype around the club.
On top of that, everyone remembers that the mighty Reds are coming to town and they'll be hoping for a win on the pitch!
I am confident that the home fans will behave perfectly with us and that it's going be a big party of people celebrating European football.
To describe how much I am personally looking forward to it, I'll just say that I celebrated the group draw as if it were a really important goal! With one of my loved LFC jerseys, I'll be singing in the stand right next to the away end!
What advice would you give to travelling supporters?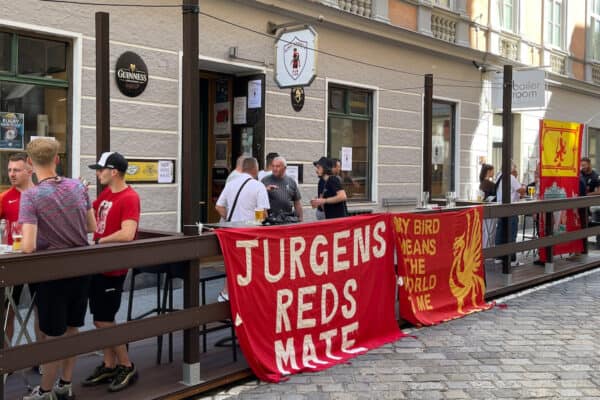 If you want to party after the game, I'd recommend not to try to do it around the stadium.
In my opinion, the best and safest neighbourhoods are in the city centre: St Cyprien, Esquirol, Capitole, la Daurade, Jean Jaures, Jeanne d'Arc, Palais de Justice, Carmes, François Verdier. Cartoucherie is also an option.
You can come safely to the game or go around in the city by any public transport quite easily. I recommend getting an app called 'Tisseo' which is free and help define best itineraries using them.
I'd avoid the south west of the city and the north as it gathers most of the potentially dangerous neighbourhoods such as la Vache, Trois Cocus for the north and Reynerie, Bagatelle, Mermoz, Bellefontaine for the south west.
Borderouge and Le Mirail are safer than those but are far from the most famous in Toulouse.
Following events in Paris in 2022, would you encourage fans who have been put off visiting France for football to go to Toulouse despite understandable concerns?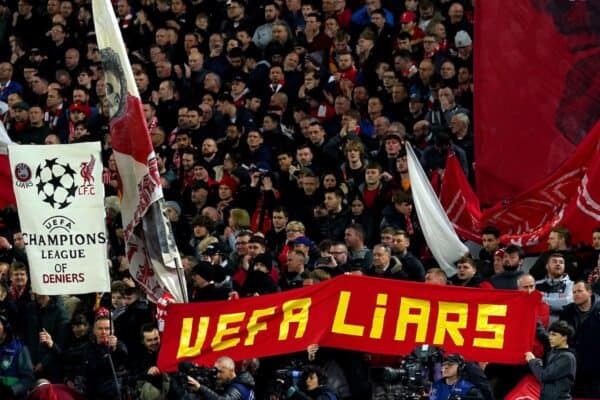 Concerns are understood and I make sure to explain why to whoever buys into the government's lies.
I'd still encourage fans to come to Toulouse for this match and in general.
It's a small stadium on an island with no turnstile and it's easy and safe to come there from the north, the east and the west.
There is a tramway station and some subway stations around the stadium and there are activities around it before the match so people are coming by progressively.
I have lived on this island for 20 years and went there many times, I've never witnessed any issues there.
As a city, it's not known for insecurity such as Lyon, Marseille, Paris or Nantes. It's a multicultural city with lots of students and with a lot of nightlife.
Personally, I have lived there for almost my whole life and I never had any trouble (I often walk my way back home alone by night).
What are your predictions for the game? Do you know any of the Toulouse players we should be looking out for?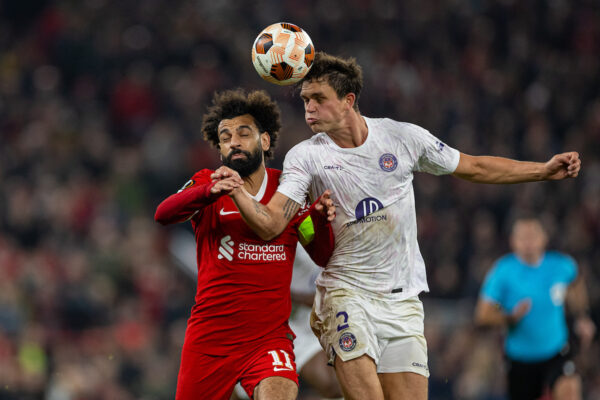 I'll go for 3-1 to Liverpool. I really expect a fierce atmosphere but they did beat them convincingly at Anfield.
They are clear at the top of the group and Klopp will very probably rotate players, so I think TFC will push and score first. I think they might get carried away and Liverpool will punish that.
There are some players to look out for (Dallinga, Casseres, Magri, Desler to name a few) but Rasmus Nicolaisen is definitely the one to stick out as he's a good defender, really good with his head offensively and defensively.
He is dangerous on the corners so Liverpool should try to not concede too many!
Guillaume Restes is a very talented goalkeeper, but he is young so he can blow hot and cold.
Aboukhlal has a dividing personality but he's a dangerous winger for sure. He'll be out injured but TFC plays better as a team when he's not around.