VAR is proving as controversial in LaLiga as it has been in the Premier League, with former Liverpool striker Iago Aspas fuming at a decision on Saturday.
On a weekend that exposed Mikel Arteta's hypocrisy after comments on Luis Diaz's disallowed goal against Tottenham, VAR has been a major talking point again.
Arsenal released a statement condemning decisions in their 1-0 defeat to Newcastle, calling for the PGMOL to work with clubs to "achieve the world-class officiating standards our league demands."
It is not only the Premier League which has seen VAR and refereeing become a controversial subject, however.
On Saturday, Celta Vigo striker Aspas was seen throwing the pitchside VAR monitor to the ground in a furious response to a last-minute penalty for his side being chalked off.
É o mellor pic.twitter.com/CoOPvZLAf1

— sergio.fv (@sergiorccv1923) November 4, 2023
With the scores poised at 1-1 in Celta Vigo's clash with Sevilla, Jesus Navas was adjudged to have brought down Tasos Douvikas in the box.
Referee Alejandro Hernandez blew for a spot-kick but VAR Prieto Iglesias urged him to review and overturn the decision, with the penalty chalked off in the eighth minute of stoppage time.
Aspas was incensed, and was pictured taking his frustration out on the pitchside monitor – with this only the latest VAR controversy to impact Celta Vigo.
In fact, Iglesias was also involved in clashes with Mallorca and Las Palmas earlier this season, with goals ruled out in both games – which denied Celta Vigo two draws.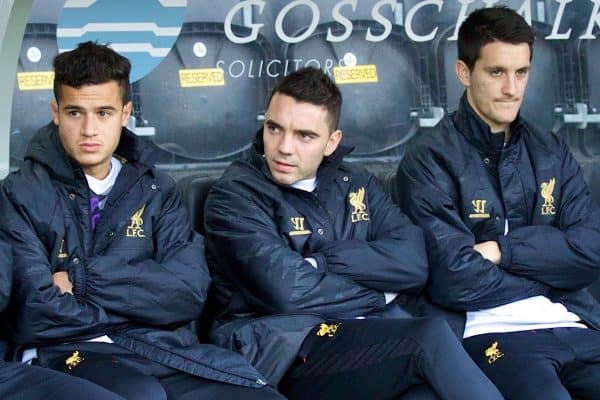 He now faces a potential ban for his actions, which is to be decided by the Spanish Football Federation's competition committee on Wednesday – Almeria's Luis Suarez received a two-match ban for a similar incident last season.
The day after the incident, Aspas took to Twitter to apologise for his actions, writing: "Yesterday I made a mistake.
"I shouldn't have channeled my frustration that way. It hurts me because it is not the example I want to give to the younger Celtists."
His manager, Rafa Benitez, did not take the same approach, however, using his post-match press conference to vent his anger at another costly VAR call.
"I have seen the replay many times and the image on the field. Anyone who has played football interprets the same thing as me," the former Liverpool manager said.
"In that play, a penalty occurs and that's it.
"From there, everything else is what we have generated in modern football. We are going backwards.
"Unfortunately we are once again talking about someone who is off the field making decisions when a team does as many things well as we have done again.
"In 10 games we have deserved more, but for one reason or another we did not achieve it."