A defeat to a relegation-threatened Toulouse in the Europa League shone the spotlight on Liverpool's points of weakness, things we already knew and ought to have been addressed.
"It was well deserved to lose because they won pretty much all the decisive battles," Klopp asserted after Thursday's 3-2 defeat.
It is the second game running that the Reds have struggled away from home against an opponent battling for safety in their domestic league, highlighting issues we have long known along the way.
The summer window presented the chance to address a number of them but that did not eventuate, and it means that while Liverpool have injected fresh legs, a host of the same issues remain.
1. Liverpool have an issue at defensive midfield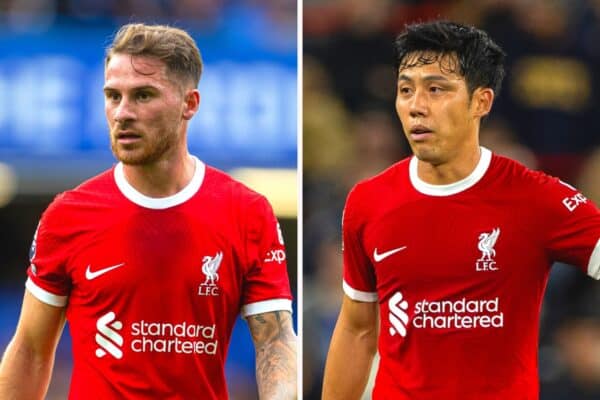 Klopp has staunchly defended Alexis Mac Allister being deployed as his No. 6, insisting in "one-v-one situations, he's really good," and it's up to the rest of the team to keep the spaces to exploit "really small."
But it is not his natural position, he lacks pace to recover – something Wataru Endo is also missing from his game – and against Toulouse he lost nine of his 11 duels. A blow to his confidence.
When the game is played in front of him, it is manageable but having had a summer to address the position – which was clear even when Fabinho was here – it should not be something that has to be 'managed'.
At the end of Fabinho's time, it was clear we had taken all we could from him and instead of finding a specialist capable of dropping into Liverpool's system in his place, we have had to 'make do'.
It is not Mac Allister's fault, it's the job he's been tasked with, and Endo has clearly yet to earn Klopp's full trust, but we should not have to be in a position to say, 'I told you so'.
The summer was the time to act, a £111 million bid for Moises Caicedo proved as much and yet, the issue remains as problematic as it was throughout last season.
2. Liverpool have an issue at left-back without Robertson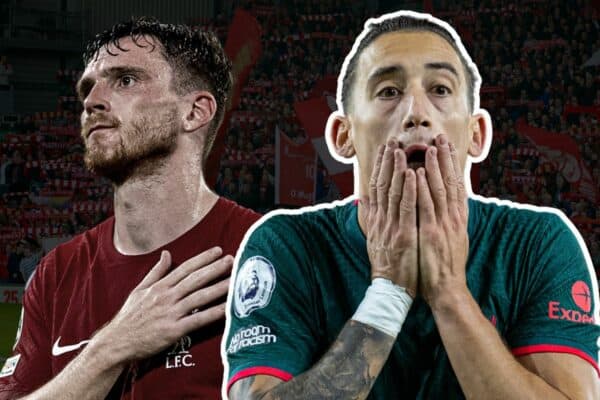 Andy Robertson's long-term shoulder injury instantly piled the pressure on Kostas Tsimikas to perform, but he has not been able to thrive under the weight of expectation.
Sloppy errors and carelessness in possession make him an easy target on the left and all too often those mistakes lead directly to goals, something Liverpool can ill afford.
He was handed a new contract earlier in the season, to the puzzlement of many, as even when Robertson has needed to be rested in the past, Klopp has been resistant to using Tsimikas.
His choices have been somewhat limited in the position, but why not give Luke Chambers, who is capable of playing as a left-sided centre-back – which this system asks for – a chance.
He is young and may make mistakes but he can be moulded to what is needed and required, we already know what Tsimikas offers, so why not take the chance?
We all know a signing had to be made in the summer, but now we have to make the most of what we have until Robertson returns.
3. Liverpool have an issue conceding first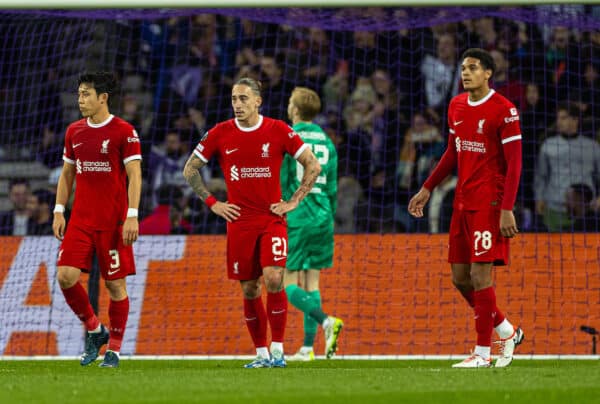 This was an incredibly frustrating theme of last season – the Reds allowed the opposition to score first in 21 of their 52 games – and it has transitioned into this campaign too.
For the ninth time in 17 games this season, Liverpool allowed their opponent to get on the scoresheet first – that's 52 percent of games – and seven of the nine have been away from home.
Of the nine, Liverpool have won five, but that glosses over the wasted energy required to turn the scoreboard back in their favour – it is not sustainable across an entire season.
Whether it be their mentality or disorganisation at the start of matches, it is not something that has come out of the blue and we have yet to see how that changes any time soon.
Klopp was incredibly disgruntled when asked about this issue last season, something tells us he'd be just as prickly now.
4. Liverpool have an issue away – especially to 'lesser' teams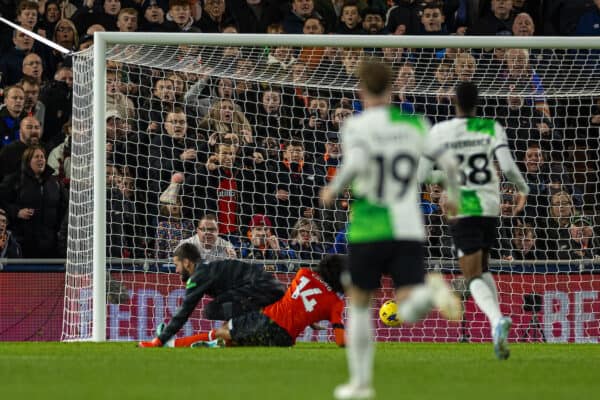 Klopp's side have just one away win from the last five, which was at Bournemouth in the cup, and even that proved far from straightforward.
And as abovementioned, in seven of the nine trips away from home this season, Liverpool have conceded first to get the away crowd into the match and leave themselves with more to do.
The draw at Chelsea to start the season is looking more and more like a terrible missed opportunity with every passing match day.
But Liverpool ought to know, especially against 'lesser' sides, that they will treat their visit like a cup final, Man City do not conjure the same reaction as players did not grow up imagining what it would be like to beat the Reds.
They have to be prepared for that, but they often fail to match the energy and intensity – Toulouse proved case in point.
Last season, there were just nine away victories from 26 attempts in all competitions and while they have already got four this time around, we're far from the same beast that we are at Anfield.
5. Liverpool have an issue with fatigue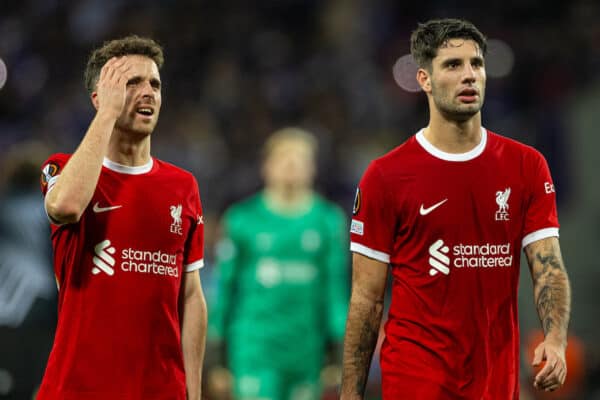 The manager may not agree, having said after the defeat in Toulouse: "Fatigue is not our problem, we have to decide how we want to play, the boys have to decide how we play."
But that is not looking at the bigger picture.
Last season, Liverpool were out on their feet and had no legs and though they have now invested in youth, the inability for rotated teams to get the job done asks more from Klopp's regulars.
The likes of Trent Alexander-Arnold, Dominik Szoboszlai and Mohamed Salah should not be playing every game, but they're having to be called on to help a much-changed side get over the line – the latter two have already played more than 1,000 minutes.
Rest is invaluable in a long season but the last three games alone have forced Klopp to turn to the trio, plus Darwin Nunez, Cody Gakpo and Diogo Jota to try and get a result.
Klopp wants his side to be aggressive, front-footed and ready to press, but having to continually find contingencies that some of the issues noted above cause, fatigue is bound to happen – both mentally and physically.
It begs the question of if Klopp can trust a rotated side to get the win against West Ham in the League Cup without needing his match 'savours', as the tie sits between the visits of Man United and Arsenal.
One would like to think so but when weighed up with the intertwining issues mentioned above, a huge question mark is at play.