Mohamed Salah's consistency in front of goal is frightening, but the same must be said for his availability as he is now Jurgen Klopp's most-used player ever.
Klopp has been a manager for more than 22 years with Mainz, Borussia Dortmund and Liverpool combined, working with a long list of players in that time.
Throughout his years in management he has had the luxury of calling upon players week in and week out, and Liverpool has proved no exception.
But it has not been until this season that Roman Weidenfeller, Klopp's goalkeeper at Dortmund, has been surpassed as the player with most minutes under the German's tutelage.
That honour now belongs to Salah, who has played a total of 26,337 minutes under Klopp – and counting – meaning he surpassed the 25,156 of Weidenfeller earlier this season.
? Mohamed Salah is now Jurgen Klopp's most-used player ????, with 26,337 minutes on the pitch to date.

1?? Mo Salah – 26,337
2?? Roman Weidenfeller – 25,156
3?? Nevan Subotic – 25,107
4?? Roberto Firmino – 25,095

Salah moved from fourth to top earlier this season with #LFC. pic.twitter.com/j5mdPak3tH

— Jack Lusby (@LusbyJack) November 14, 2023
It is a nod to Salah's incredible reliability having missed only three games due to injury or illness, with the remainder of his absences coming from Liverpool forcing him to take a rest.
Having moved from fourth to the top this season, the 31-year-old will continue to extend his lead for the most minutes played under Klopp.
Salah has even overtaken Roberto Firmino's tally of 25,095 minutes following the Brazilian's summer move to Saudi Arabia, the former No. 9 is now fourth on the list, with Neven Subotic (25,107) one position ahead following his time with Klopp at Dortmund.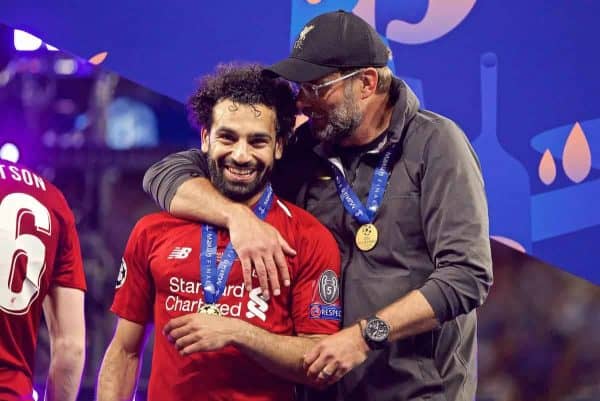 Of course, it is not the only category Salah is at the top of when it comes to Klopp's time in management, as the winger also has the title of scoring the most goals and providing the most assists.
His record stands at 198 strikes in 322 appearances, Sadio Mane is next best with 120 goals, while his 87 assists are more than Firmino, who set up his team-mates 79 times.
Salah is just on another level and we are fortunate to be witnessing his greatness.