Virgil van Dijk is back to making everything he does look easy, but it has not been a straightforward return to his best, with the captain admitting he had "to get to know his knee again."
Liverpool's skipper has started the season as one of the best performers, and has answered any lingering doubts over his ability to get back to the top after a lacklustre 2022/23 season.
Van Dijk has not been shy about commenting on his exhaustion and his tough comeback from an ACL injury in 2020, which saw him drop well below his world-class standards.
Criticism has since come his way in seemingly every direction, but Reds will be delighted that the Dutchman has "the feeling that I can do everything again."
"My injury was very serious, it is not surprising that you have to get to know your knee again, so to speak," Van Dijk told Algemeen Dagblad, via Sport Witness.
"But now I don't notice it anymore. I haven't had to change much in my way of playing, I have the feeling that I can do everything again."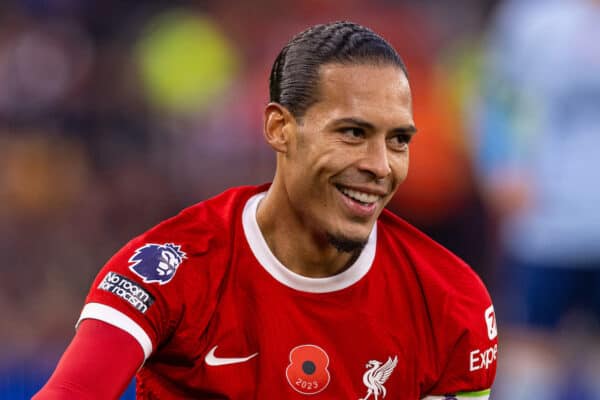 The stats certainly back that up, as per Squawka, Van Dijk has yet to be dribbled past in the Premier League, has not been dispossessed or had an error lead to a goal.
He truly is making everything look easy, just as he did years ago, and as they did back then, you have rival fans doing all they can to try and find any fault in his armour.
It comes after some heavy criticism in England and his native Netherlands, and even he can admit that last season was "mediocre" and "sometimes even bad."
It's official, Virgil van Dijk is the best centre-back in the Premier League right now:

? Highest duel success (10+ contested)
? 0 errors leading to shots
? 0 dispossessions
? 0 x dribbled past

VVD is back. ?

— Squawka (@Squawka) November 14, 2023
"I take some criticism seriously, but not all," Van Dijk explained. "I know very well when I play well and when I don't.
"Last season was just mediocre, sometimes even bad. As a team we also struggled to find a good rhythm at Liverpool. The Nations League with the Dutch team was also not good.
"I have thought and talked about it a lot to be able to turn that around. That worked, I think. Things have been going very well again since the summer."
Having more responsibility as captain has also shifted Van Dijk's responsibilities but he sees it more as an "incentive" for his overall game.
"I naturally find it very beautiful and honourable," he said of his role as captain. "There's a lot involved, perhaps even more at the club than at the national team.
"You have a lot of responsibility towards the entire team, especially the younger boys, and also towards the club as a whole.
"It certainly doesn't have a negative impact on my game. Not exactly: it is more of an incentive."