The Football Association have charged Liverpool's Luis Suarez with improper conduct after the Uruguayan forward was pictured showing the middle finger to Fulham fans at Craven Cottage on Monday.
The incident was not recorded on video but was caught on camera, and came following repeated chanting from the home crowd of "cheat" – which left Kenny Dalglish furious after the game. Dalglish described the chants as "scandalous".
The FA though have now charged Suarez.
This despite similar incidents involving Wayne Rooney, Gary Neville and Ashley Cole all going completely unpunished in recent years.
You probably notice that those three players are all English though.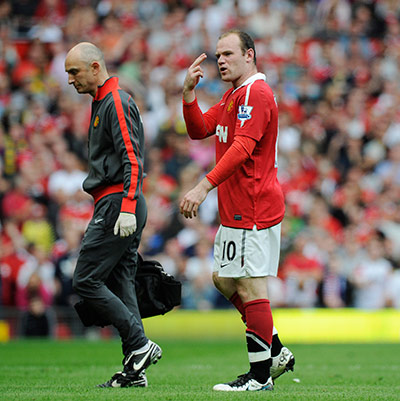 Liverpoool have also been charged with failing to control their players after Jay Spearing's dismissal. Of course, this went uncharged though.