Liverpool have rejected another bid from Arsenal for Luis Suarez to the value of 40m and one pound.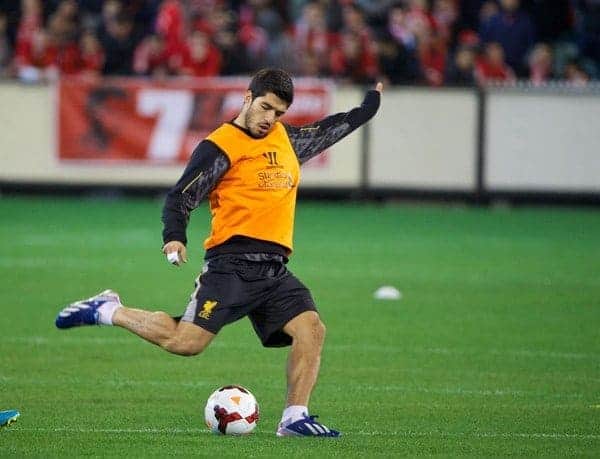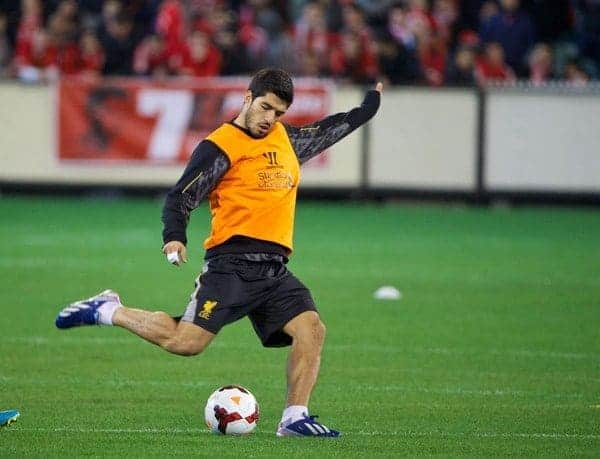 The news of the bid is reported by all major media outlets on Wednesday morning.
The Liverpool Echo report:
The Londoners were under the belief that any offer in excess of £40million – hence the extra £1 – would trigger a release clause in the contract Suarez signed last August.
Perhaps what is most concerning are claims that Arsenal's interest and renewed bid has been encouraged by Suarez's agent, write The Times:
The eye-catching figure was formulated by Suárez's agent, Pere Guardiola, who believed that Liverpool would have to allow his client to leave in the event of any interested party offering in excess of £40 million.
The Mirror claim Arsenal boss Arsene Wenger is:
prepared to shatter the Emirates wage structure with a five-year, £150,000-a-week contract.
The Guardian write:
Arsenal have reinforced their determination to sign Luis Suárez with a club-record bid of £40m plus £1 for the Liverpool striker. The offer was rejected out of hand by Liverpool but Suárez could push for talks over a sensational move to the Emirates Stadium, if he so desires.
BBC Sport explain:
Under the terms of Suarez's deal, the club are duty bound to consider any offer for him in excess of £40m and then inform the 26-year-old of it.

But they do not have to sell and have now rejected two bids from Arsenal.
All reports say the bid was placed by Arsenal chief executive Ivan Gazidis, despite Liverpool managing director Ian Ayre having told Gazidis a fortnight ago that £40m would be rejected.
The Daily Mail report:
The fact that Arsenal have come back with £1 over £40m has left Liverpool bemused, and strengthened their resolve to hang on to Suarez. Even though he has been a hugely controversial figure, Fenway Sports Group are desperate to keep Suarez at the club.
Liverpool are remaining insistent that they do not wish to sell Suarez, but if they were to do so it would take nearer £50m. The Echo write:
The Reds value the striker in excess of £50million and unless they receive that kind of bid – coupled with a written transfer request – they won't even consider a deal.
Would Arsenal bid that high? Why would Suarez even want to join Arsenal after his initial claims of wanting away from the British media?
Suarez is due to appear for Liverpool for the first time since the biting incident in April, against Melbourne Victory on Wednesday (11am UK kick off).
Meanwhile, Philippe Coutinho is quoted in The Telegraph saying:
"All of the players want him [Suarez] to stay and we have been trying to persuade him to stay."
It isn't clear if the extra pound is the same pound Carra threw back to Arsenal fans at Highbury back in 2002.