Seeing Didi Hamann at the Reds' pre-seson friendly against Valerenga this week inspired John Ritchie about the hunger for success buried in Liverpool Football Club.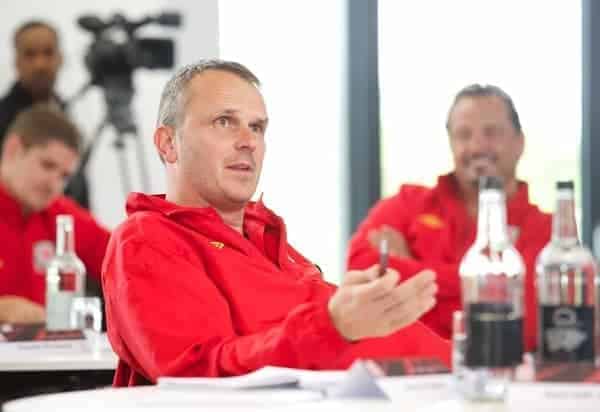 It was hard not to smile at the familiar sight of the folded lankly legs, bizarre attire and the scruffy unshaven face of Liverpool's defensive midfield legend Dietmar Hamman during Liverpool's pre-season friendly 4-1 win against Valerenga.
I'll always hold a special place in my heart for 'the Kaiser'; Didi was one of those players who always just seemed to be a step of the pace when it came to fashion (a habit I'm pleased to see he's not lost just yet), but someone who was clinical in midfield, knew how to 'fall over' at the right time to win a foul and who always speaks his mind. One thing about Didi that nobody can deny is that he's got an opinion and it's not always popular.
Yet popularity aside, Didi was a player who had that habit of winning. A man graced with a number of honours during his career he knows what it takes to succeed, a German who understands the principles of the team over an individual, a player who never understood when to give up or to go out of the door quietly. If he did he'd probably be smoking a Marlborough light, with a half pint and a chaser in either hand.
Something the Kaiser has really started to flourish in lately is talking about what it takes on the pitch and in the mind to not only become a better team, but a better player for a club befitting the size and stature of Liverpool FC. Tonight as Ian St. John came close to boiling point over the Luis Suarez saga, Didi remained calm and thoughtful as to how the team could improve in pre-season.
Admiring Liverpool's performances throughout the recent tour and other friendly games, he remarked how it was great to see a competitive Liverpool squad for a change. One thing that particularly stood out was his comments on player habits.
'It's about [pre-season] building those habits which get you ready for the start of the season so that when faced with the opposition on the opening day, subconsciously you know what you're meant to do. It's about building habits, knowing where to move, where to pass to and what to do when you find yourself challenged.'
Didi was referring to the players knowing what's expected of them tactically, mentally and technically. However during the closing stages to the transfer window it's difficult not to draw parallels with the somewhat surprising resurgence of Liverpool finally acting in a way that befits the history and traditions of the club.
We all know that too succeed certain behaviours are important, especially when the club has aspirations to be back in the highest echelons of English and European football. But tactics and technical skills aside for a moment there's something true in what Didi was talking about that actually steps outside the realm of tactics and technical skills on the field of play.
As large a club as Liverpool are in terms of global support and it's rich history, Liverpool have, for now, fallen of their perch when it comes to being regarded as a top European side. As much as we all know our history, the trophies, those famous European nights now folklore all over the world, Liverpool aren't regarded by now as they used to be.
This transfer window is proved as a painful reminder that Liverpool can't attract the type of players we want, we have money to spend yet we're not quite the proposition we were only four years ago.
A series of relatively recent bad memories fill the archives of national newspapers, fan sites, social networks and for us fans they're very much present as much as we try to move them into in those deep dark places in our minds. Hicks and Gillett, the new stadium that never was, the way Rafa went, Alonso, Maschenarno and Torres leaving for brighter futures, Kenny's press conferences, the reign of Hodgson, the end to Brendan's first transfer window and of course our controversial number 7 Luis Suarez.
Many times it's seemed both the club and we the fans have tried to pick ourselves up, dust off the debris, and move on… Yet all to often the club has always done something that's made us groan, made us feel like the we've taken one step forward and three back. That brighter dawn we all dream of walking towards seems to ebb further away into the distance, the glimmer of hope fading into the dark.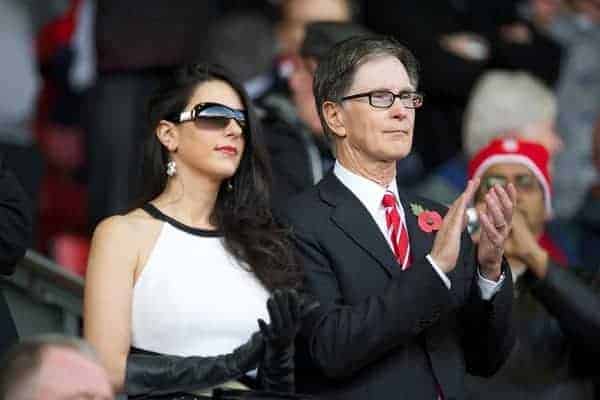 Tony Evans of The Times has recently referred to FSG's stewardship of Liverpool as a time when 'they don't quite get it, us, the club, the history… They don't quite get football.' However as an eternal optimist I've been biding my time having seen something in the owners which suggested to me at least they were trying to.
As the transfer window rolls on and the Luis Suarez saga continues to twist and turn, just as majestically as the Uruguayan trying to beat a defender, it seems that the moment has arrived where FSG and Liverpool football club have started to break free of the shackles and begin acting again like a club befitting of it's history, yet one that knows what it's doing now just here in the present, but also in moving the club forward.
'That Tweet' by our principle owner, the refusal to budge over Suarez, the comments from the manager, the handing of the whole affair has only gone to re-enforce the point that there's something stirring the club again which has been missing for a long, long time.
In my mind the recent handing of Luis Suarez has shown me a glimmer of hope that finally Liverpool are starting to understand, albeit very slowly, the habits necessary in order to compete at the very top once again.
Being from the corporate world I often hear terms such as displaying the right habits, demonstrating successful behaviours and living the values of your brand. Most of it flies over my head to be honest, I'm not one of cheese unless it's a served up on a cracker, yet there's something in this, once you cut out all the bullshit that actually makes sense. In order to do something the correct way, do it once, then again, and repeat the process until you become great at it. You might make mistakes along the way, however it's about aiming for perfection and not being satisfied that you're doing everything to a sufficiently high standard.
As Didi talked about the players learning their tactical, metal and technical habits ready for the lush Anfield surface on the opening day of the season, it's not hard to see that maybe it's not just the players who are getting ready for that fight ahead.
Brendan Rodgers is slowly establishing himself as a strong man manager in the eyes of the fans, learning what not to say as much as he understands what he needs to say. Personally I could listen to Brendan Rodgers all day, he's a orator of the highest order, a man who understands his audience and how to get his message across. Time will tell whether he knows how to build a successful side, yet these relatively early signs are showing Liverpool fans maybe this man is the right man after-all.
John Henry making public visits to Liverpool just at the most opportune time in the transfer window, right when it's all kicking off around Suarez, showing a face, meeting the press privately talking about our refusal to sell to rivals, standing steely faced as the media storm erupts around him; calm, dignified and stern in the face of what could be a hugely significant four weeks in the reign of Fenway Sports Group and their association with our club.
Then there's the matters on the pitch, a pre-season conducted in a professional manner, matches won, goals rarely conceded, solid determined and impressive performances by players who looked as though they need rejuvenating towards the disappointing end to last season. Rarely do I enjoy pre-season but this time it's been a pleasure to watch something like the Rodgers style of play we saw glimpses of last year, counter attacking, slick, creative, intelligent and at times devastating attacking football that both pleases the eye and satisfies the need for the right result on the day.
The behaviours that owners, club, manager and personnel have all started to show remind me of the team I fell in love with as a boy growing up. A Liverpool side looking to move forward, who won't be bullied and who have a vision for what needs to happen in order to succeed.
Yes, I'll admit we're not quite there yet for this year and we need more signings in order to be a truly competitive side; however the window is not done yet. There is still time.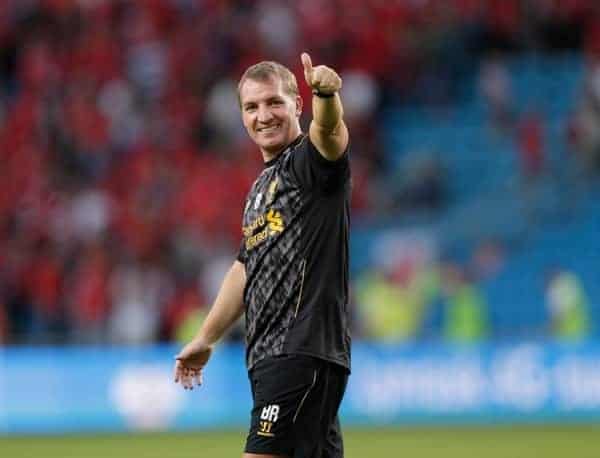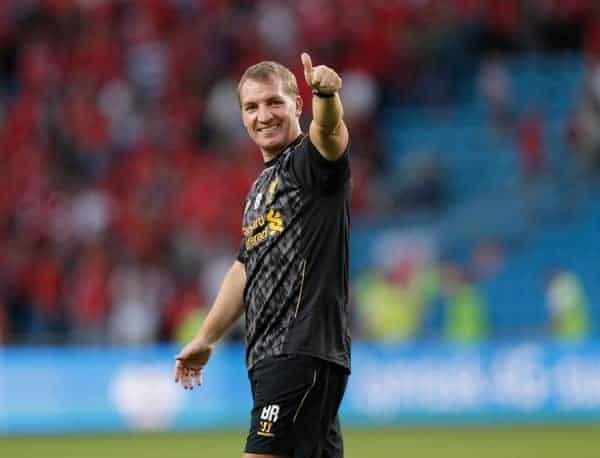 Whilst false dawns happen all too often in football, and as the storm surrounding Suarez swirls all around us, maybe now is a time to enjoy what I hope is the reawakening of club we all know and love. One that respects it's history, that stands firm and treats those that try to bully or belittle us with distain and guile in equal measure, one that knows where it's heading and making the right moves to get us there; having a playing philosophy that wants to the opposition to be soul destroyed by not being allowed to have the ball.
Whilst it's too early for us to shout from the rooftops that 'we are Liverpool, this is Anfield' again, we can take comfort in the signs we're seeing. As the Kaiser reminds us… It's all about habits and knowing what to do almost subconsciously.
It's those habits, as well as the right moves in the transfer market that will get us back to where we all feel we belong, it's those behaviours that I hope to see more often.