Brazilian winger Willian has told Liverpool he is waiting for an offer to come along to leave Anzhi Makhachkala and move to English football.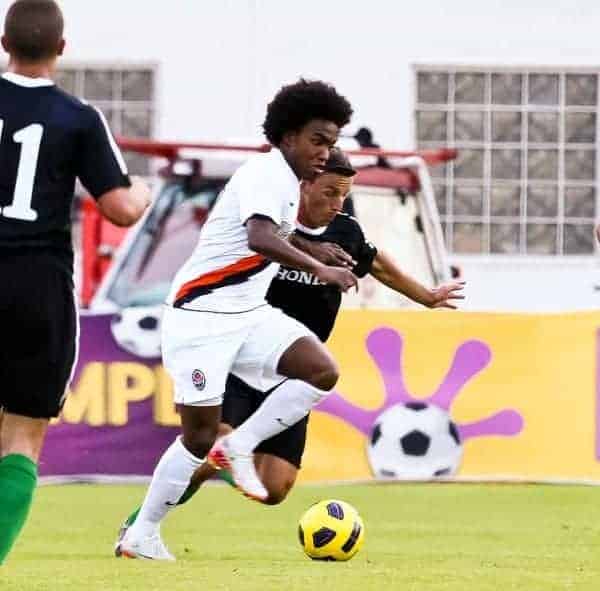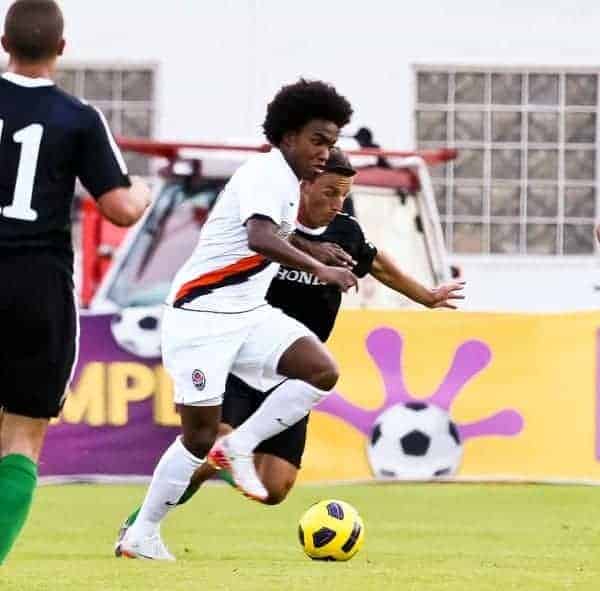 The 25-year-old has come up on the Reds radar this week with an offer upwards of £30million thought to tempt Anzhi into selling the dynamic attacker.
Willian signed for Anzhi only in January but financial troubles at the club mean they are looking to offload their team of highly paid stars in favour of a cheaper, more economic youth system.
Willian says he is hopeful of a move to Anfield imminently, but admitted there have been no concrete offers on the table yet.
He told ESPN Brasil, "For now, all there is are talks," he told ESPN Brasil. "There was the Manchester City bid and that was turned down and that was a while ago.
"There was the Manchester City bid [a few weeks ago, of €40 million (£34.1m)], that was turned down [before Kerimov made his decision to sell the players] and that was a while ago.
"Now I'm waiting for a new bid to arrive in the next days from a few clubs, like Liverpool. If it's really Liverpool, then it is surely a great club. I'm hopeful and very calm, just waiting for the best."
"England is my goal. Of course the English championship is the dream of many players and I'm no different. I like the Premier League very much, I enjoy the English football and certainly, if that happens, it will be very good for me and for my image.
"All I know is that [Kerimov] told us that Anzhi wouldn't be making further investments, that in six months they will be returning to Makhachkala, that they'll be going home, that more Russian players will arrive and that, if the foreign players who had offers would be free to go, that he would help us.
"He doesn't want to let anyone go for free but he made it clear that, if good bids arrive – something at least close to what he paid for the players – he would certainly help us go. Not giving anyone away. If a good offer for the arrives, they'll let us go; if not, we stay. That's it."
Liverpool will be hoping they can see through a deal for Willian, without a Champions League club stepping in before them.
This summer they have already seen disappointments in foiled attempts to sign Armenian international Henrikh Mkhitaryan – who opted to sign for Borussia Dortmund and Brazilian attacker Diego Costa – who signed a new deal at Atletico Madrid this week, despite a £22million bid from Liverpool.