Luis Suarez has told reporters he is going nowhere as the transfer window enters it's final hours.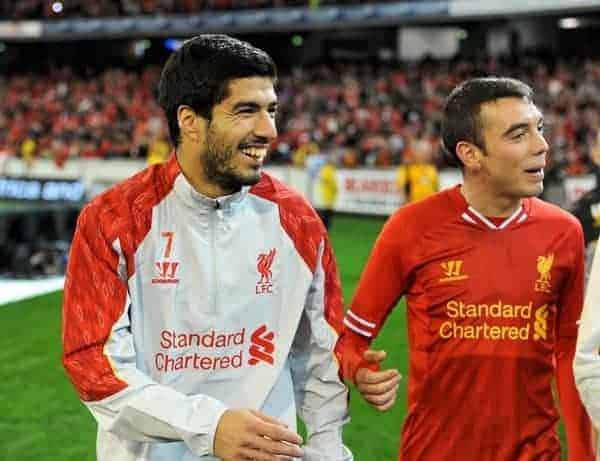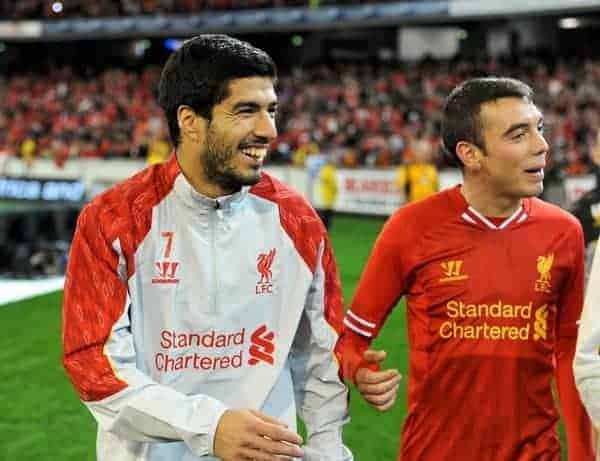 Suarez is now in Uruguay for this week's international games. The Uruguayans play Peru and Colombia in World Cup 2014 qualifiers in the next two weeks.
On his arrival in the country, Suarez was questioned again about his future with Real Madrid rumoured to be launching a late bid for the 26-year-old.
"I still have nothing," Suarez is quoted by ESPN as saying. "I closed the subject a while ago. I have already taken the decision to stay at Liverpool I have just landed, and I know nothing [about new rumours]."
The summer 2013 transfer window will close at 11pm (UK) tonight and Suarez was one of a handful of big Premier League players expected to leave their clubs this summer.
But as the clock continues to tick down, Suarez remains a Liverpool player and Wayne Rooney remains at Manchester Utd, whilst Gareth Bale was unveiled at Real Madrid today.
Arsenal had hoped to sign Suarez, but were told categorically 'no' by the club's owner John Henry last month, forcing Suarez, who had told British newspapers of his desire to move, to remain at Anfield.
The Gunners now look to have broken their club transfer record to sign German attacking midfielder Mesut Ozil.
Suarez added that he wants closure on the transfer saga, "If I play I am the subject of people talking, if do not play it is the same. They have already put me in every team, but I have already finished with this.
"At that moment I said that if something happens then good, but if I was staying at Liverpool I would be delighted. This is over for a while now."
Suarez has just two games left of his 10-match ban for biting Chelsea's Branislav Ivanovic during a Premier League match in April.
He could make his return to action during Liverpool's League Cup third round clash against Manchester United at Old Trafford later this month.
Follow the final hours of the transfer window in our transfer deadline day liveblog.