Jordan Henderson says whilst it is "nice" that he has played all of Liverpool's Premier League season so far, he knows he must keep working hard to maintain it.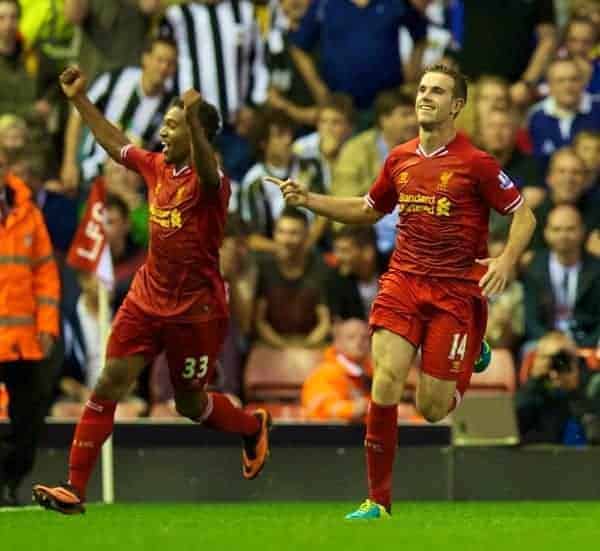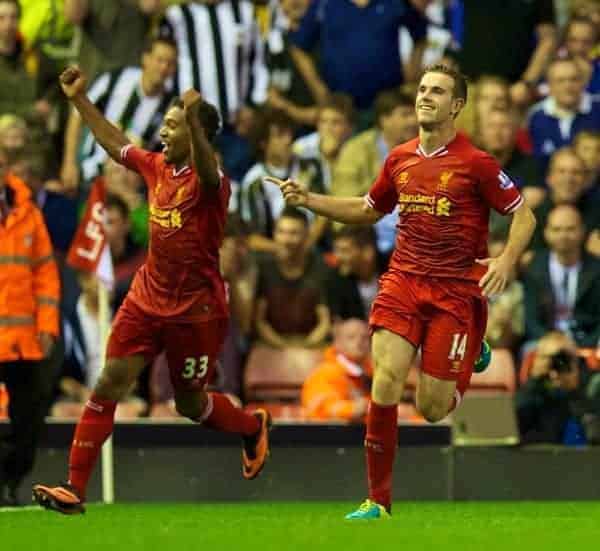 Despite not being favoured by Brendan Rodgers when the Northern Irishman arrived at the club, Henderson has silenced his doubters and is now a big part of the Reds line-up.
"It is obviously nice but I need to make sure that I'm working hard and make it hard for the manager to leave me out," he told the club's official website.
"There are a lot of quality players here working hard every day in training to get a starting position. Hopefully I can keep working hard and playing football."
Henderson has not missed a minute of league action for Liverpool this season and is just three appearances away from his 100th game for the club.
The 23-year old reflected on Monday night's 2-2 draw at Swansea City by suggesting the side had shown good character to hold onto a lead in a difficult game.
He said, "At times we controlled the game quite well and at other times they kept the ball well, so probably for the public watching it was a good game, with some good goals.
"We showed our mentality not to be beaten and could have won.
"We both, at times, dominated the ball and possession. At the start of the first half we moved it quite well then they came back into it towards the end.
"In the second half they came on a little bit more but we still had a couple of chances to get the winner. It wasn't to be but we're still undefeated so hopefully we can keep that going.
"Hopefully we can keep working hard in training and doing what we have been doing. Hopefully we can get a good result on Saturday."
Liverpool next face Southampton in the league on Saturday, 21st September 2013 with a 3pm kick-off.