Since my last article Liverpool have sent yet another player out on loan. Joao Carlos Teixeira's move to Brentford has taken the number of LFC players out on loan up to 11.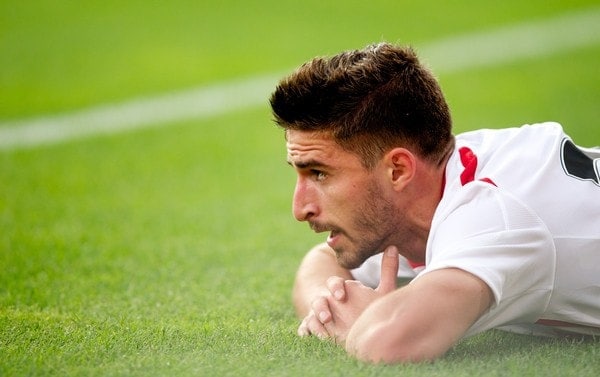 Fabio Borini made his debut for Sunderland after being substituted on in the 71st minute in their 3-1 home defeat to Arsenal, apart from having an effort on goal blocked he didn't really manage to get into the game. Since the match Sunderland manager Di Canio has come out and said that Borini has the talent to be an important part of his team so hopefully he will be able to get significantly more playing time this season than the last one which will allow him to push on.
A number of the Liverpool players out on loan didn't manage to get on the pitch last weekend. Oussama Assaidi, Conor Coady, Michael Ngoo, Henoc Mukendi and Krisztian Adorjian either weren't on the bench or just didn't get on.
Armin Hodzic came on in the 64th minute when Zeljeznicar were losing 2-1  to Borac Banja Luka but didn't manage to get them back into the game and 2-1 was how the game finished.
Jack Robinson was sent off in Blackpool's 2-1 away win over Bournemouth on Saturday, he received two yellow cards and so missed Blackpool's midweek loss to Millwall. He should be back in the starting 11 for their game against Leicester  though and will be hoping he can help return the Seasiders to winnings ways.
Suso has got off to a good start with Almeria and is already one of their key players. However he couldn't prevent them from losing 4-2 away to Atletico Madrid, he played the full 90 minutes and was yellow carded in the 87th minute.
Joao Carlos Teixeira recently went on loan to Brentford, but there are conflicting reports as to how long his loan is; with Liverpool saying it is a one month  loan deal and Brentford saying he is there until January. He came off the bench but only played the last couple minutes in his teams thrilling 4-3 away win against Tranmere.
Pepe Reina played for Napoli on the weekend and in midweek in the Champions League. In both matches they came out victorious with a 2-0 win against Atalanta and an impressive 2-1 victory over Borussia Dortmund.
So overall, as the title suggests, it was not the greatest week for the LFC loan players. Hopefully this weekend more of them will play which is the reason for them going out on loan in the first place, it also gives me more to write about which is helpful! 
I hope the above has given you a quick overview of how the players got on, I will aim to post a new article each week updating you on how each player is doing. If you have any questions/comments then tweet me @JLWi11iams and if I am watching any matches involving the above players I will tweet a link to a live stream for you to watch if you so wish. Thanks for reading!