The proposed redevelopments to Anfield are "making good progress", according to Liverpool Football Club Principal Owner John Henry.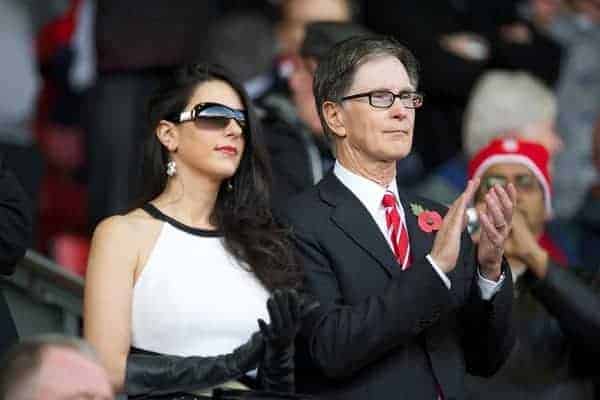 In a report by the Liverpool Echo late on Tuesday night, Fenway Sports Group moved to calm doubters who fear the owners won't put up the money to fund the stadium when plans are given the final green light by Liverpool City Council.
However, the Echo report that FSG have a £150million kitty to spend on the redevelopments that will see a revamped Anfield hold 60,000 fans.
Liverpool FC are working with Liverpool City Council and the Your Housing Group on a major redevelopment plan for the whole Anfield area, which is already well underway in parts of the run down district.
The plans for the new stadium rely on Liverpool working with the council and local community groups on transforming the surrounding area, including rehousing and agreements with tenants in houses in the vicinity of the ground.
Henry says that progress is being made and reiterated his belief that the stadium is key to the club's long term financial health.
"We are making good progress," the Echo quote him as saying.
"There are a lot of different groups working very well together and that's the key to a big project like this happening, when everybody is on the same page. When everybody is on the same page, we move forward.
"I think we were clear at one point that what made financial sense was going in this direction – and this is the direction that makes financial sense for the club for a long time.
"Obstacles are being overcome."
Those obstacles, report The Telegraph, are logistical, rather than financial – with three householders yet to agree purchases:
Liverpool city council hopes to reach agreement over the next six weeks as they seek to avoid pursuing potentially time-consuming legal channels in order to purchase properties.
Henry confirmed that money wouldn't be an issue in rebuilding the ground, unlike in the previous tenure of the club under Tom Hicks and George Gillett.
He added, "The previous regime were talking about going out and borrowing an enormous amount of money to build an enormous new facility. That's not what we're doing.
"One of their problems was that they weren't able to get financing. When this happens, financing won't be the problem.
"Again we just need certainty with regard to these properties and the number of properties that are in question keeps getting reduced.
"The City Council is doing everything they can and that's all we can ask. Not just the city council, but Your Housing and the regeneration.
"Everyone associated with this – we are all on the same page."