Ah, the transfer window is closed. Time to reminisce about those sunny summer days when reputable media outlets would tell you the honest truth and nothing but the truth. Maybe not…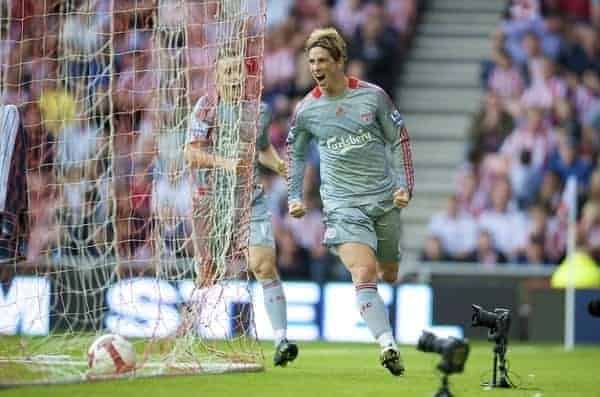 Fernando Torres
Apparently, Liverpool offered Torres a five year contract to return to Anfield and were close to completing a £20m move for their former forward. I kid you not. The source? Oh, you know, Caught Offside.
The Metro – nameless reporter credited on the article – claimed Portuguese media were the ones reporting it (see, making it up).
David Villa
Not a transfer window has been and gone since 2006 without David Villa being linked with a move to Liverpool and why should this have been any different. I mean, it's not like he is on huge wages, over 30 years old and the complete opposite of what FSG and Liverpool are looking to sign…
The Mirror were so confident Villa would be heading to England, they wrote:
David Villa is definitely coming to the Premier League this summer, and Arsenal, Tottenham and Liverpool are all in for the Barcelona striker.
Villa signed for Atletico Madrid shortly after.
Carlos Tevez
#LFC want Carlos Tevez as a replacement of Suarez. [ via Mirror] Mirror back page: pic.twitter.com/7wColpDs9j

— Liverpool Family (@lfc_family) June 6, 2013
This is surely the best / worst of them all. It started with either TalkSport or The Mirror, can't be sure as the former's article has since been removed. The Mirror "reported":
The biggest stumbling block would be the 29-year-old's huge wages, said to be around £200,000-a-week.
No way.
TalkSport then claimed another exclusive, saying that they understand "Carlos Tevez's proposed move to Liverpool is highly unlikely."
That, you will find is pure superb journalism. Make a rumour up – one that makes not an iota of sense – claim an exclusive on it, then a few days later claim an exclusive scuppering the original report.
It was also reported by Goal.com.
Goal, TalkSport and The Mirror… I think that's what you call a hat-trick?
Alex Pearce
When Reading defender Alex Pearce, who was linked with a move to Liverpool back in January, was photographed with managing director Ian Ayre (below), two plus two really did equal five.
Ian Ayre with Alex Pearce http://t.co/zRaR6TVQKy pic.twitter.com/1Lhuy4k3e1

— LFCTS (@LFCTS) May 31, 2013
The image prompted one "website" to proclaim "Photo Proof: LFC hold talks with 'outstanding' £4m star" – yes, they also referred to a player with 1 international cap as "outstanding" and a "star".
After all, aren't all transfer deals sorted over a beer on a night out?
The Daily Mail have since pulled their article on the image. While TalkSport claimed it was "blow" for Liverpool when he signed a new deal at the Championship side.
Arjen Robben
On massive wages? Check. Around age 30? Check. No chance of joining Liverpool? Check.
It didn't put TalkSport off reporting it. They even made an infographic.
Suarez to Spurs
This gives the aforementioned Tevez story a run for it's money. Shortly after Luis Suarez had listed his two major reasons for wanting out at Liverpool; 1) the English media, and 2) lack of Champions League football – The Metro forgot their calculator and added two plus two to make six.
Yep, that's right, Suarez could be off to Tottenham – that other club in England who aren't in the Champions League either.
Expertly explained here.
Honourable mention here must go to John Cross of The Mirror who was(n't) always on the money with his Suarez to Arsenal stories (the same journo who wrote of Villa to the Premier League above)…
BOOM! I can almost feel all of my foul mouthed abusers apologise and say we got it 100 per cent right on Luis Suarez. #lfc #afc

— John Cross (@johncrossmirror) August 6, 2013
See also: The story of 'Luis Muriel to LFC' and how media wrongly copied one tweet