Brendan Rodgers has spoken about the massive amount of progress made by the club since January and hopes it is reflected in the future.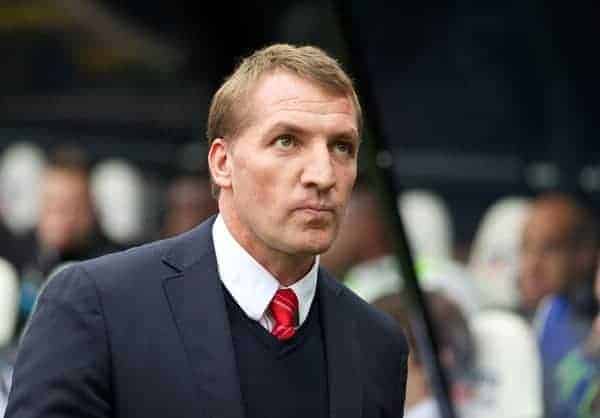 The Northern Irishman admitted he had a difficult start to life in the Anfield hot seat when he joined from Swansea last summer.
However, bringing in the likes of Philippe Coutinho and Daniel Sturridge to his squad and settling into the pace of life at Anfield, Rodgers says he hopes fans share his vision of the developments that are taking place.
"It was a massive job, coming in here. The opening five or six months were difficult," Rodgers told the club's official website.
"But since January, I think in terms of points gained, we are in the top three in the country. Hopefully that is an indication that we're doing well and that the club is in order.
"I still think there's a hell of a lot of improvement for us to make, but in the main we're a tight unit, and we just need to keep moving forward.
"We're here to compete. Liverpool is one of the great institutions of the game. We're never happy when we don't win, but you have to have a sense of perspective as well.
"To challenge, we need to rely on our coaching, and on bringing players in who are hungry. That's key.
"You need players that are hungry to succeed, players that are at an age where they're not just happy to be a Liverpool player, they want to win as well."
Rodgers did, however, stop short of speaking about potential league finishing positions, with 30 games of the season yet to go.
However, after the Reds' 2-2 draw with Newcastle Utd on Saturday afternoon, Liverpool have lost just one game in 2013/14.
He added, "There will come a time when we start looking at when we can challenge, but we can't get carried away. The club finished eighth the year before I came in, and we finished seventh last year.
"We have stabilised the mentality, there's a strong culture at the club now, and I think the supporters can see the direction we're going in."
Liverpool return to Anfield now, where they face former Liverpool assistant boss Steve Clarke's West Brom on Saturday, 26th October 2013. Kick-off is 3pm.