Si Steers looks at the overall running of the club as Liverpool enters a more positive new dawn. This is part one of two.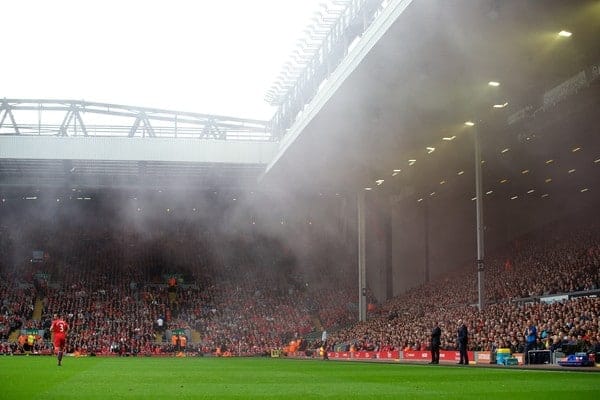 When you have had as many false dawns as Liverpool in the past decade or so, your natural instinct is to be wary when looking towards the future with optimism. The club has enjoyed periods of success under Houllier and Benitez, only to fall backwards when looking well set to progress.
There is a hybrid of reasons for those setbacks; but fundamentally the reason has been that when attempting to take the next step, the club has not had the resources to be able to invest at the level required.
Under David Moores the club peaked at Istanbul in 2005; there was nowhere he could take them from that point. Selling to Hicks and Gillette proved to be a fatal error in judgement, with a staggering £300m walking out of the club on debt and 'stadium designs' during that ill fated tenure.
What the club has been crying out for since the inception of the Premier League is a credible vision and ownership that understands strategy. When FSG acquired the club three years ago, there was a huge amount of work to do both on the pitch and off it. So three years on, how are they doing?
Setting a direction
I wrote an article in June 2012 called 'The game plan' which was a look at the possible FSG strategy for Liverpool. It was broken down into three themes of football, commercial and the stadium. There are three more themes that I didn't cover at that stage; they were finances, structure and culture & identity.
So, against those six strategic themes how is the club progressing?
Finances
There is little argument that FSG inherited a financial basket case in 2010. Whilst the majority of debt was cleared on sale, there was a nightmare of epic proportions to the point Tom Werner admitted "We had a stiff drink".
When you inherit a situation that for every £1 you earn, 70p goes to player wages, you have a huge job on your hands to make a business viable and profitable. What makes that situation worse is when players are tied into long deals; so your hands are tied in trying to move them on.
The absolute travesty though was that the quality of player at the club had no bearing on the size of the wage bill. There were far too many ordinary players on huge wages.
So when faced with that issue, what do you do about it? The first thing you do is to cut the wage bill to a more sustainable level. This has to be a gradual process as contracts expire or near expire. The difficulty was that a lot of players on big contracts did not want to move, as they couldn't get the same wages elsewhere.
So over the past three years we have said farewell to players like Dirk Kuyt, Maxi, Craig Bellamy and Joe Cole. More recently, and perhaps the most difficult farewell was to Pepe Reina.
But the purpose of this exercise wasn't to asset strip or cut costs to pocket a profit, it was an exercise borne out of necessity. As a self-sustainable club we have to spend within our means, and getting our wage to revenue ratio closer to 55% (down from 70%) was always going to be absolutely vital before the club could return to a level of financial health.
It wasn't just the wages that were a problem, the club has been forced to post large losses in the past two years accounts for a range of residue from the previous regime; partly due to the wage bill being a barrier to profitability, partly due to investing in the squad, and partly due to a £50m cost attributed to a stadium design that never left the drawing board.
Thankfully, those crazy days of financial meltdown are almost behind us. The club is now in a stronger position financially, with a more sustainable wage bill. This deep dive into Liverpool's finances indicates the club will hopefully be returning to profit (which can be reinvested back in the team – as committed by the owners) in the next financial year.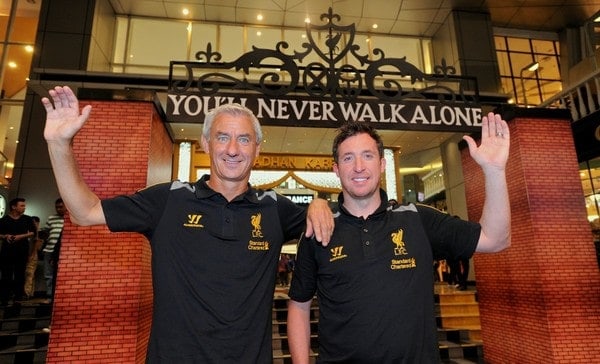 Commercial
This is an area where the club has been incredibly strong since 2010. Billy Hogan was appointed as Chief Commercial Officer and has set about building on the foundations laid by Ian Ayre. The commercial focus has been on developing the club's international fan base.
From a commercial perspective, Liverpool FC is a goldmine. Lucrative tours to Indonesia, Australia and the US in recent years have been a huge success. Quite literally, thousands of supporters have flocked to see the team in action. It has been an eye opener for many English based Reds just how passionate people are around the globe, some of the scenes from Indonesia and Australia sent chills down your neck.
The club has been focusing on building a digital presence, with Twitter accounts and Facebook pages for multiple countries, in multiple languages. It has made the club accessible to its global fan base.
Being Liverpool was perhaps a little bit too much for some traditionalist fans; but the idea behind it was sound. It was about making the club accessible, giving it exposure across a worldwide audience, especially in the US where 'soccer' is a fast growing market, and many floating fans are still to nail colours to the mast of a team.
The owners have recognised that organic growth is going to be critical for the club to compete over the long term. Revenue is now higher than the level when we were regularly competing in the Champions League. That is some achievement in three years, and in many ways, the commercial strategy is still in its very early stages.
The big ticket sponsorship deals with Standard Chartered and Warrior, and the TV rights help swell the coffers; but it is leveraging the potential from the global markets that is really going to push the club into the big boy's league of financial firepower. Especially with the club being able to own its television rights in the US.
The commercial side of the club is going from strength to strength; there are regular announcements of partnerships with global organisations. Each one of those partnerships is important for the club's future. Under FSG Liverpool have been dragged onto the global stage; it is something the club has to do if it wants to retain its status as a European heavyweight.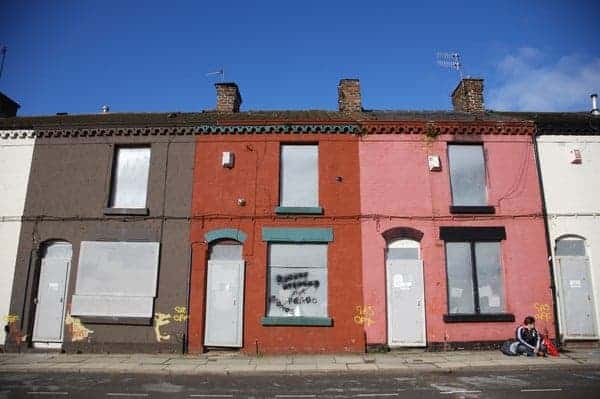 Stadium
It is amazing to think that it was just ten years ago we were told that Anfield redevelopment was impossible. Not difficult, but impossible. Now we are only a few houses away from being able to redevelop Anfield into a fit for purpose 60,000 stadium.
FSG arrived at the right time for redevelopment to be an option. A new elected mayor (as pointed out by Dan Kennett) and a council that has taken a pragmatic viewpoint of the stadium issue have made redevelopment an option.
In a recent fans survey for the Tomkins Times, 90% of fans wanted to stay at Anfield. It is the clubs spiritual home; it is where Liverpool Football Club belongs.
It isn't just the emotional pull of Anfield that makes it the right decision, it is the economic reality. Why spend £300m building a new 60k seat stadium when you can spend £150m redeveloping your current one to the same capacity.
What FSG have done with FenwayPark should provide Liverpool fans with huge comfort over the stadium. They have renovated an iconic ground, making it fit for purpose in the modern era, retaining the soul of the Red Sox.
A renovated Anfield with 60,000 seats could potentially increase the clubs match day revenue by over £700k a game. That is without the extra traffic to kiosks, programmes and the club shop.
60,000 seats will give the club more options; it can mean a better range of affordable tickets and more accessibility for both local fans and fans from further afield.
The noises coming out of the council and the club are that redevelopment is close; if FSG can deliver a 60,000 redeveloped Anfield it will leave a legacy that will secure the clubs future for a generation. The circa £150m debt will be a strain, but John Henry has confirmed the finances are in place, and if managed sensibly, it will not have to be a barrier to progress on the pitch.