With questions over whether Steven Gerrard's current role for Liverpool is the right one, Ben Twelves takes a look at the captain's future  on the pitch.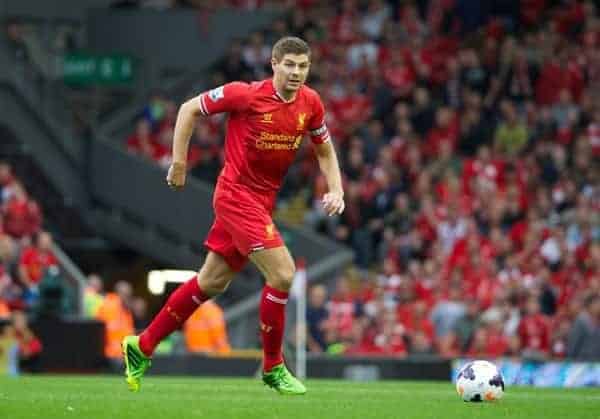 So far this season, the midfield area of the Liverpool team has been a big talking point among supporters. The debate has centred on a number of things but mainly on who should or perhaps more to the point – who shouldn't occupy the midfield shirts – as well as the lack of balance and why a new, more dynamic, midfielder didn't arrive in the summer transfer window.
The lack of mobility in central midfield is the main cause for concern while others point to the fact that we don't have a tough tackling and energetic 'ball winner' in the middle of the park to compliment the technically gifted midfielders we have at our disposal. These concerns have led to calls for a re-shuffle of the midfield and have also seen Brendan Rodgers, as well as midfield duo Lucas Leiva and Captain Steven Gerrard, come in for criticism over their athletic limitations.
Regarding the captain, "Play him in his proper position – the number 10 role", "Keep him where he is" and "Drop him from the starting team completely!" are all phrases that I have read and heard in discussions over where Gerrard should feature for Liverpool, with the odd shout thrown in claiming that he's only played on reputation. So with the number of options that are available, where is now best for Steven Gerrard in the Liverpool team?
The Deep-Lying Role
Since Brendan Rodgers arrived at Anfield, Gerrard has been deployed in a deeper midfield than normal, where he has started the play by collecting the ball from the back four, or now back three, and starting Liverpool's attacking play. He has the ability to play short and long passes to feet, finding those in the more advanced and dangerous areas and as a result can dominate the ball something Rodgers desires from his teams.
With his mobility admittedly on the decline, the problem for me is that with Lucas alongside him, Gerrard doesn't have the necessary athleticism to compliment him in his role. This would be improved with preferably Jordan Henderson in centrally alongside Gerrard and Lucas dropped from the starting team. Steven at 33 years of age is still more mobile around the park than a 26 year old Lucas Leiva, who looks like injuries are getting the better of him unfortunately. That is the problem.
Playing the holding role has allowed Gerrard to remain fit and indeed, without shoulder surgery at the end of last season, has started every Premier League game under Rodgers.
The Number 10 Role
When I think about Steven Gerrard's performances on the pitch for us, the first thing that comes into my head is how good he was in the number 10 role where he played as the second striker, just off Fernando Torres. Season 08/09 where Rafa came so close to clinching the league title saw Gerrard in devastating form scoring 16 league goals and 24 in all competitions from this position. It's because of just how good he was in that role that voices have asked for him to be moved back there but I agree with Brendan in that it is no longer Gerrard's strongest position and Gerrard is no longer the answer there.
He doesn't have the same explosive drive that he did four years ago that saw opposing players desperately try to hang to him as he breezed past them, nor does he have the same power in his legs to constantly burst forward with the ball. The blunt truth for those still calling for him to move to his 'best' position is that Gerrard is no longer dynamic enough to play that role. He now lacks the explosiveness and doesn't have the intricacy in our system to play there.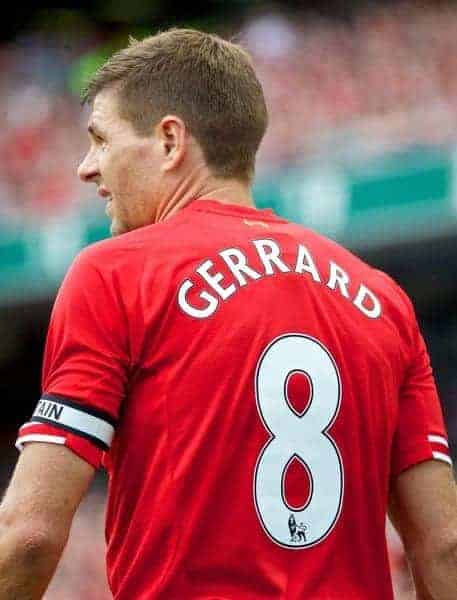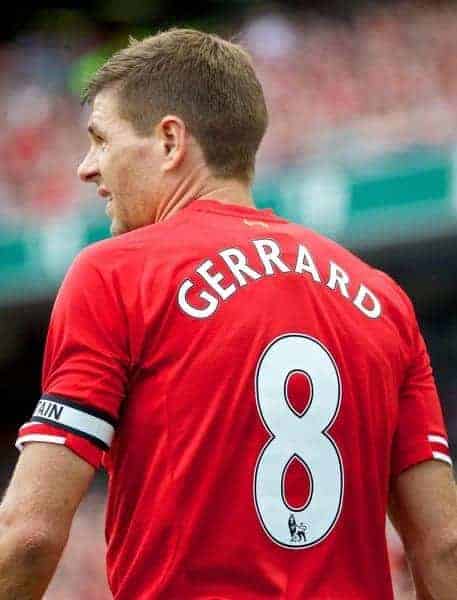 The real problem: Saving Steven
One thing that I feel does need addressing with Gerrard however, is the way he is currently being managed. Playing him game in game out is only going to contribute to quicker burnout of our ageing captain and therefore, his ability to get around the pitch will only suffer further. Rodgers has played Steven every game religiously, despite him seemingly needing rest and I feel the manager has left Gerrard open for a certain amount of criticism as his performance rate drops and his fatigue increases.
A lot of supporters would welcome Steven being managed in a way that would allow him to be fully competitive for each game that he is then chosen to feature and we have the options with Joe Allen, Jordan Henderson to allow this to happen. Playing Stevie every game is no longer the right thing to do and I'm very surprised that Rodgers has done so. He doesn't have to play every game and he doesn't have it in him to be able to do so either, without hindering the teams' and his own performance.
The Verdict:
Steven Gerrard still does have a lot to offer Liverpool Football Club on the pitch and claims that he is picked on reputation are unfair. It doesn't come down to sentiment at all. The fact is, Steven Gerrard is still a quality footballer who does have a role in the system – the one he is currently in; the deep-lying one. All that needs to change to improve the midfield is the personnel alongside him.