Rory provides his analysis of the opposition ahead of Sunday's visit to the KC Stadium to face Steve Bruce's Hull City side.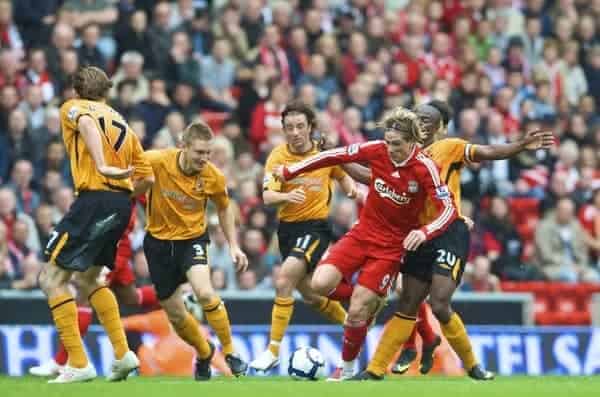 General Form
Hull have had a curious start to the season and its mainly due to the opposition they have face in home and away games.
At home, they have played the teams that currently sit 15th, 16th, 17th, 19th and 20th. By playing their 'peers' at home, Hull have managed to record the joint best defensive record in the league by conceding only 2 goals. That said, it must be remembered that the average position of these teams played at home is 17th. However, what is also noticeable is that at home they have only scored 4 goals in 6 games against the lower placed sides of which 2 were penalties and 1 was an o.g.



Away from home, they have faced teams in the higher echelons of the league with the average placing of those teams being 6th. With 13 goals conceded in these games, they have the 3rd weakest defensive record on the road with only Spurs failing to score more than 1 goal against them in these games. In fact, only 2 teams have scored less goals that Hull this season, namely Sunderland and Palace, currently the worst 2 teams in the league.
As such, when you break down Hull's season so far, its been their defence at home that has given them the platform to build up a small 4 point buffer from the relegation zone with goals being rather harder to come across and only once have they scored more than 1 goal in a game and that was in their sole away victory at Newcastle, winning 3-2 against an erratic side at that stage of the season.
Hull's set-up
It is difficult to predict what tactical set up Hull will employ on Sunday. They largely played with a wing-back system last season that delivered promotion. However, Steve Bruce has largely played a back 4 so far this season.
Bruce first used a back 3 with wing-backs at Spurs and had them sitting deep. It worked relatively well as Spurs were very fortunate to get a dubious penalty to win the game 1-0. After its relative success away at a strong team, Bruce set his team up again this way when playing away at Southampton. However, after going down 3-0 in the first half, he quickly switched to a back 4 with the manager saying after the game:
"You can talk about tactics, formations and systems. Ours worked perfectly well against Tottenham two weeks ago and we thought we'd go that way again, in hindsight I wish I'd have gone with a back four".
However, it cannot be ruled out that Bruce would revert back to this system given that Liverpool have played with 2 central forwards, something of a rarity in the league. The obvious value is that it gives the defending team numerical supremcy in this area of the pitch and when you consider the relative quality of Liverpool's strikers and Hull's defenders, it would not be illogical for the manager to revert back to his favoured formation from last season and provide additional cover in defence.
Allan McGregor should be back in goal after missing 3 games and he is likely to be screened by Curtis Davies and Paul McShane. Davies has played every minute this season whilst McShane has got the nod over Alex Bruce to fill in for the injured James Chester (ex-United youth player) who has been out for the past 8 weeks.
At right back, there is Liam Rosenior whilst at left back is the ex-Wigan player Maynor Figueroa. Considering that, a move to a back 3 could be prudent which could see Rosenior switch to the left, Figueroa come inside and Elmohamedy drop back from right midfield to play right wing back.
Defending Deep
At times this season, Bruce's side have tended to drop deep in an effort to be more compact. There is no doubt that their defence has worked for them against their peer-group at home helping them to keep 4 clean sheets in 6 home games. Below are examples of how deep the back line can fall at times when the ball is in midfield. With Sturridge's pace upfront and being supported by Suarez, I think Hull are more likely to revert to this type of defending rather than trying to push up like in the Newcastle game away.

Midfield
When in possession of the ball, Hull will look to play out from the back with both full backs Rosenior and Figueroa comfortable on the ball. However, the team are increasingly looking towards Tom Huddlestone as the pivotal playmaker in the side to provide a greater range of passing.
The former Spurs player is well-known for his technique, range of passing and ability to shoot with either foot and was an outside chance for an international call-up recently. However, he polarises opinion with some believing that he does not have the engine to play in a 2 man midfield. It will not come as a surprise that Huddlestone is Hull's top passer this season.
His midfielder partner is Jake Livermore who is a more athletic player and will generally play much more of a box-to-box game. When the team attacks, it will be more likely that the No. 14 shirt will join the attack rather than the No.8 – both players like a shot from distance and they rank as 2nd and 4th for Hull in terms of shots per game.
Below is an example of Livermore picking the ball up outside the box and smashing 2 shots off the keepers right hand post against Sunderland and West Ham. As such, if Hull have limited possession and either gets on the ball near goal with limited pressure, they may only have one thing on their mind.

Style of play
Hull are a team that are more focused on attacking down the wings, especially the right wing where Elmohamedy plays. After Huddlestone, the Egyptian is the player who has got on the ball most for his team and he has attempted the 2nd most crosses in the Premier League this season.
In fact, in home games, no other side has attempted more crosses per game than Hull have at the KC stadium. With strikers like Danny Graham and Yannick Sagbo to aim for, Hull look to provide an aerial threat from out wide though unfortunately for them, Graham has been disappointing so far.
If Bruce goes with 1 upfront, it is likely to be Sagbo who is strong & quick and can get a shot off with either foot with the striker scoring 2 goals this season against Everton and Southampton. Note that their first choice striker, Sone Aluko, is injured.
Below is an example of how much they can rely on the right and, in general, their willingness to get the ball in the box from out wide.

Linked to their threat from outwide, Hull can deliver a dangerous set piece with players like Robbie Brady and Elmohamedy capable of delivering threatening balls. From observation, Hull are more likely to deliver their set piece more towards the near post than than overhitting it to the back post.
Below are some examples of such deliveries this season which caused teams trouble. Liverpool fans won't need reminding that Lukaku, Dwight Gayle and Hernandez all scored from set pieces aimed at our near post.

Opportunities for LFC
I think the Hull defence can be dragged deep by Sturridge if he holds a high line. Whats more, I think Bruce would passively allow them to be pulled back rather than force them to try and step up. If so, it may create a few extra yards between the back line and the midfield, the kind of space that Coutinho and Suarez could look to move into to pick the ball up.
There is no question that Hull will put in a shift of work given that Liverpool are the 1st major team to visit the KC Stadium since their promotion. However, with Liverpool's willingness to move through the lines quickly, its the style of play that could hurt Hull before they have time to get back and become compact.
Part of the reason their 5-4-1 was successful at Spurs is due to the criticism of Spurs not moving the ball fast enough in the transition, something that cannot be levelled at the reds this season.

I also think there is merits in pressing Huddlestone. Given that he is their focal point for getting them moving forward, he is likely to receive alot of the ball when they get it. However, he can sometimes be languid in possession and that alone presents an opportunity, one that Villa nearly scored from earlier in the season. There is no doubting his ability on the ball when he is presented with time and space.
Conclusion
Hull's fight against relegation this season has been founded on a solid defensive showing at home against their peers which has allowed them to pick up 11pts despite only scoring 4 goals in those 6 games.
Away from home against teams that are a class above, they have lost 5 of 6 games and their defensive record becomes darker which is the 3rd worst for an away team.
Bruce has a tactical headache at the back as he will face a different challenge in 2 out-and-out strikers who have score more goals between them (18 goals) than 15 teams in the league have managed in total. As such, playing their 1st major team at the KC Stadium this season may see Bruce go with a 5-3-2 / 3-5-2 system, enough defenders to combat a front 2 yet two attackers to satisfy the crowd that they are trying to win the game.
When they get on the ball, I expect Huddlestone to be looking for the likes of Elmohamedy on the right and perhaps Brady or Boyd on the left. From these positions, if they are allowed, they are likely to be looking to get the ball in the box with the likes of Livermore & Huddlestone capable of firing off shots from poorly attempted clearances. However, I don't expect to see the sheer volume witnessed in the graphics above as they may have less than 45% of the ball.
Overall, I think Hull will start off bright and try to push up the pitch given its a home game but as the game moves on, I would expect Liverpool to dominate the game more and more with Hull falling deeper.
I think Liverpool should be capable of keeping their 2nd away clean sheet of the season (only away clean sheet was vs Villa in August) and manage to create enough opportunities to win the game with my prediction being 0-2.
Rory
@RoryFitz9
References: Transfermarkt.co.uk, whoscored.com, squawka.com