With the January transfer window fast approaching, Brendan Rodgers and his transfer committee will surely have assessed every angle available to them to add to Liverpool's squad.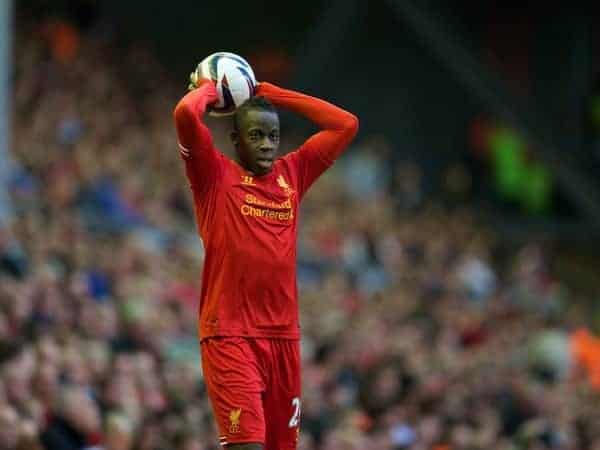 An ever-advancing aspect of the transfer window now is the utilising of the loan market.
In recent years, Rodgers has proved to be an exponent of the loan system, with the manager adding Nuri ?ahin, Victor Moses, and Aly Cissokho to his squad on a short-term basis.
But are Liverpool using the loan market in the right way?
Enhancing the First-team Squad
With the addition of ?ahin last season, and current loanees Moses and Cissokho, Brendan Rodgers has clearly brought in these players to make an immediate impact on the first team.
In this respect, Liverpool's use of the loan market represents two different angles.
Firstly, with ?ahin, the loan market offered Rodgers an opportunity to sign an exceptional talent on a short-term basis where the club would not usually be in a position to sign the player.
Secondly, with the latter pair, there is a case of a try-before-you-buy nature to these loans. It is perfectly acceptable to suggest that if Cissokho and Moses were to impress the manager sufficiently, a permanent move could be engineered.
With all three however, the players haven't made the impact that perhaps was expected. In both angles this can be attributed to differing focusses on loyalty.
?ahin was arguably deployed in an unnatural position by Rodgers and the Turkish international struggled, as ?ahin testified after his move was terminated in January:
"I did not fail at Liverpool. Brendan Rodgers wanted me to play as a number 10. But I do not play behind the strikers."
This may suggest that Rodgers may have felt a lesser obligation to appease ?ahin.
Conversely, particularly seen within the lethargic performances of Moses throughout the season, a lack of loyalty towards a loanee's current club can be theorised.
This doesn't conclude that short-term additions to a first-team cannot work sufficiently however, as with the inspired signings of Romelu Lukaku, Gareth Barry, and Gerard Deulofeu at Everton can attest to.
However, there must be a reason that loan signings are generally not favoured by the 'bigger' clubs.
The most significant loan signings of recent years at 'big' clubs have been Manchester City's temporary move for David Pizarro and Arsenal's desperation bid for Yossi Benayoun.
Neither loan manifested themselves into a permanent move for the player.
This could be surmised as a 'bigger' club not favouring bringing in loan signings for the first team due to the lack of long-term stability and there being no guarantee of commitment from the player.
Therefore, it could be suggested that loan signings should only be a last resort for a manager planning for the long-term.
Trimming the Wage Bill
Another way in which Brendan Rodgers has utilised the loan market is to trim down the wage bill.
Since taking over, Rodgers has been tasked to cut down a monstrous wage bill.
The decision to loan fan-favourite Pepe Reina to Napoli for the 2013/14 season was controversial. With Reina making some costly errors throughout the previous season, Simon Mignolet was signed in 2013, initially deemed as competition for the Spaniard.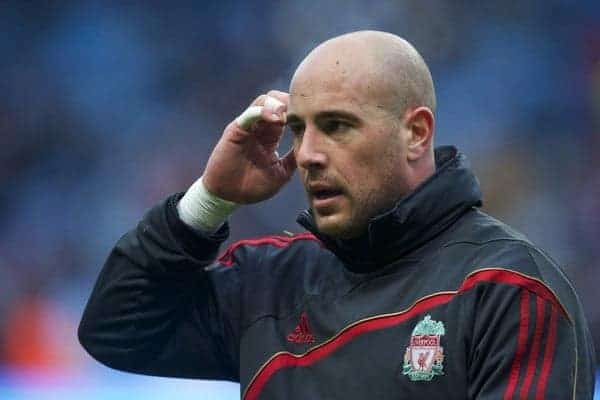 On reflection, this move has been a success. Reina was in no way a benchwarmer, and the goalkeeper seemingly had designs on a move to Barcelona. Mignolet's solid performances in goal have cemented this even further.
Loaning want-away, or unwanted, players is an effective means to cover wages and also gives the player a route out of the club – few suspect Reina to make a triumphant return in 2014.
However, with summer loans Oussama Assaidi (Stoke) and Fabio Borini (Sunderland) proving to be more effective options than Moses so far in the Premier League this season, this can be seen as an easy option.
Furthermore, with Liverpool left wanting during Sunday's 2-1 loss at Chelsea, Rodgers had minimal attacking options on the bench with Moses unable to feature against his parent club.
It is arguable that Rodgers may have fared better with keeping one of the pair rather than loaning in Moses, again showing the instability of signing loan players for a first-team position.
Experience for Youth
The loan market can of course also provide valuable experience for youth players.
Liverpool's young stars have been making the most of the loan market this season. With the lower leagues benefiting from cost-effective short-term deals which allows them a higher calibre of player than perhaps they are generally afforded.
Against Chelsea, Rodgers was forced to turn to youngsters Jordan Rossiter and Brad Smith to fill his bench, and upon his introduction Smith seemed affected by the occasion.
Meanwhile, fellow academy players Andre Wisdom and Suso have impressed at their respective loan clubs. In turn for their contribution, these young players are gaining first-team experience in competitive leagues away from constant scrutiny.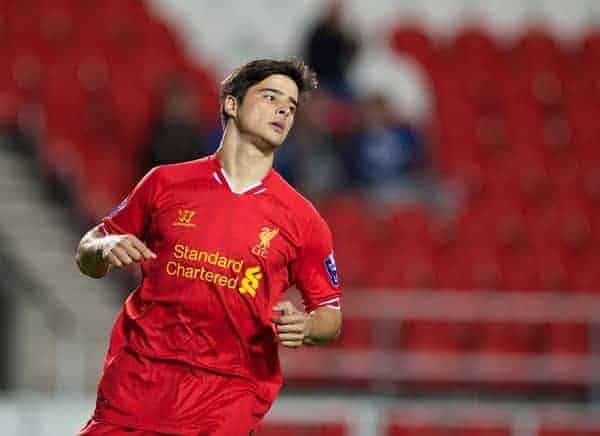 However, Joao-Carlos Teixeira's ineffective loan spell at Brentford this season is proof that the loan club needs to suit the signing.
This may suggest that a feeder club may be the way forward, as evidenced by Chelsea's successful partnership with Vitesse Arnhem.
A feeder club would allow Liverpool to send its players out on loan to gain experience both playing in a competitive league and, more importantly, together.
An Overhaul on the Cards?
Overall, the loan market definitely has its pros and cons.
Whilst it provides experience for younger players and often bears financial benefits for the club, the outcomes, in player performance or their future at the club, are hit and miss.
With the recent shake-up within the academy, this is perhaps something that could be overhauled. Partnerships could be formed, loans more considerably measured to suit the individual.
It is a successful system, but perhaps as evidenced by the ineffective Moses and Cissokho, is one that should work as a one-way street.