Liverpool fans got used to hearing Rafa Benitez stress the importance of controlling the game and the early days under Brendan Rodgers saw him seek control through dominating possession. Which is most important; control or the result? Jim Fishlock discusses.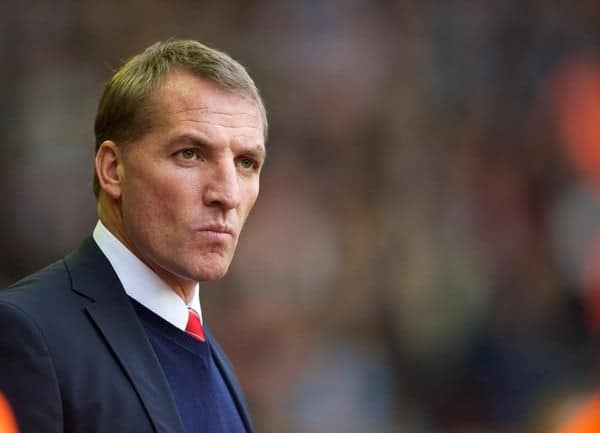 Ever since Brendan Rodgers took over he has been searching for it – the elusive combination between controlling the game, the tempo, the possession and finally the outcome of matches.
During his few few months at Anfield we were all expecting to see the "death by football" approach that Rodgers had spoken about so enthusiastically. We were hoping to see Rodgers' Liverpool side cast aside the memory of the turgid football dished up by Roy Hodgson and in the final six months of Kenny Dalglish's second spell as manager.
Early Signs
Initially the signs were very promising, the 2-2 draw at home to then-champions Manchester City seemed surely to be a sign of things to come; that day we bossed the midfield area, with Joe Allen a particularly shining light in the new style that we had been promised in Rodger's dossier.
Unfortunately there were more teething problems with the new style and defeats were quick in coming. Although we were controlling possession during most of those games we were struggling to keep clean sheets and we heard the phrase "at least we won the passing" on more than one occasion.
That saying was in reference to Rodgers' explaining that if you have more possession of the ball then you have a 79% chance of winning the game. Of course, what that stat doesn't say is that it depends where you have the possession and what you do with it.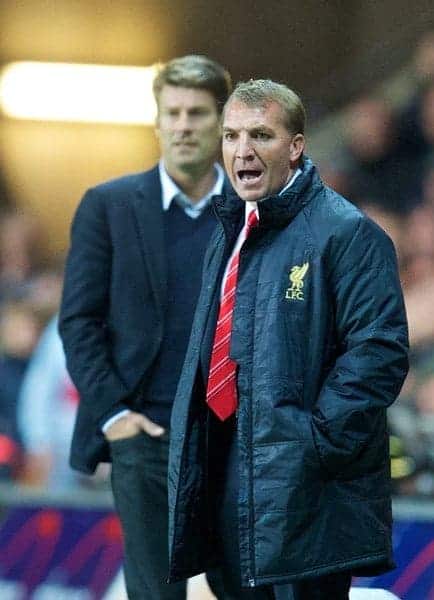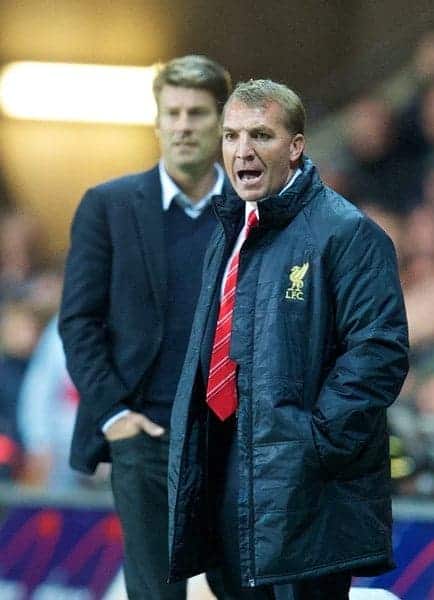 Change in style
However, as the weeks turned into months and Liverpool found themselves nearer the bottom of the league than the top there was a gentle change in tactics. Rodgers showed that he could be flexible in his approach. He had to be more pragmatic and he was.
Gone was the building from the back and through midfield come what may philosophy and in it's place was the get the ball forward quickly and into an area where new signings Daniel Sturridge and Phillipe Coutinho could influence the game.
This change of tactics worked well for Liverpool and they finished the season very strongly and ended up with their highest league finish in 4 years.
Now, when you have your best players in the team as attackers, as Rodgers has with Sturridge, Suarez and Coutinho then its probably common sense to get the ball forward as quickly as possible and let those three players cause havoc amongst opposition defenders.
Counter attack
I don't mean a la Big Sam Allardyce or Tony Pulis, I mean just be slightly more direct, move the ball quickly from the back to the front, by-pass midfield and almost become a more counter attacking team rather than a team that plays through the thirds.
That was what Rodgers has done to his current Liverpool team. As I read somewhere recently, Rodgers has found that he enjoys winning a lot more than he enjoys winning with style. As long as the team is winning then it is hard to pick at too many faults, but of course as fans we always will.
Midfield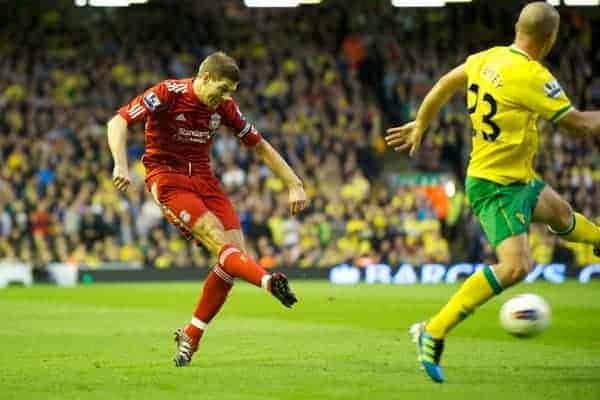 If Rodgers wants to get back to his first choice tactics of "death by football" then he needs to address the midfield area and that is where the debate really gets going. The duo of Lucas Leiva and Steven Gerrard massively divide opinion from fans and pundits alike. Can they provide the cover the defence needs? Can they control and dominate a game from start to finish? Are we having to change between a 3-5-2 and a 4-2-2-2 just to accommodate Gerrard's tiring legs and Lucas' inability to play the role of Defensive midfielder? Those questions seem to be on repeat on twitter and forums after every game, they go into overdrive if we have lost!
They are all very valid questions. No one can dispute the need for midfield reinforcements in January and nobody should doubt that to be successful then you need to have a midfield that functions correctly. Especially when your manager craves control of the ball and of the game.
To quote Brendan Rodgers when he first took over "Our idea is to pass teams to a standstill so they can no longer come after you. Eventually you wear them down."
To do that you need the ball. You need to control the tempo of the game, you need your midfield to press and pressurise the opponents into giving up possession of the ball early and high up the pitch. That was no more evident than the 5-0 drubbing Liverpool dished out to Spurs on Sunday.
Spurs dominance
The fates had conspired to rob the team of both Gerrard and Sturridge for the first time this season and in their place Rodgers played a midfield 3 of Lucas Leiva, Joe Allen and Jordan Henderson, with Raheem Sterling and Coutinho supporting Suarez. The energy levels and pressing, particularly from the midfield 3, was exceptional from start to finish. They pressed and harried the much vaunted Spurs midfield, won the ball back high up the pitch and totally dominated the game.
It's hard to make comparisons after just one game but perhaps, just perhaps with the giant shadow of Steven Gerrard removed the other three were able to express themselves is a way they never had previously?
Jordan Henderson in particular turned in an incredible performance or high energy, technical ability and tactical awareness. Without question his best game in a red shirt thus far.
With Gerrard sitting in the Sky studio during that particular game it would have very interesting to have know what thoughts were running through his head when watching the three of them dominate the game so much.
Right now, Rodgers is saved the very difficult decision of what to do about Gerrard as he is still injured. Liverpool face a daunting Christmas set of fixtures, with trips to Man City and Chelsea inside three days. If Allen, Lucas and Henderson perform to the same level and the team is able to reproduce the result and performance level of Spurs then can Gerrard force his way back in?
If he does, is that Rodgers admitting that the control aspect of the game is taking a back seat?
If Rodgers does go back to the Gerrard Lucas axis then it would indicate that he has decided both men are crucial to implementing the more direct style of football we saw pre-Spurs and it would be hard to disagree with him. After all, if Rodgers if prepared to be more pragmatic then shouldn't us fans do the same?
I was told recently that to win games you need to be good in both boxes, the midfield is not that important, we've been doing that.
I was also told that to win games in style then you need to be excellent in midfield and control the game from there, we've seen a glimpse of that.
So is control really that important? Or is it all about the results?
Let's wait until May to answer that one!