Brendan Rodgers addressed a room of journalists at Melwood on Thursday ahead of this Saturday's FA Cup Fourth Round tie at Bournemouth.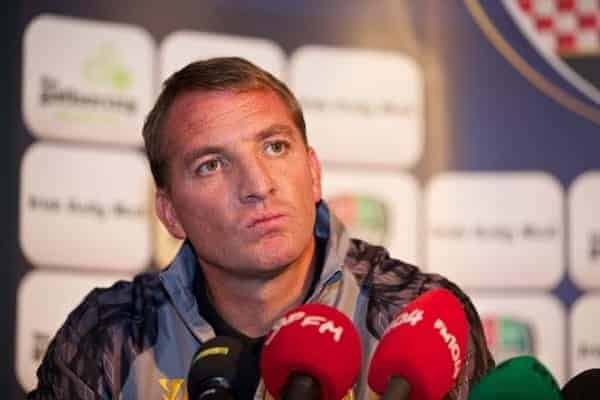 On an injury to Glen Johnson…
Glen Johnson is sidelined indefinitely. Apart from that, young Jon Flanagan is back and has been training really well.

Glen's got a really bad ankle, and one or two other issues which haven't allowed him to be 100% this season.

We've got no timeline on Johnson's injury.
On expected team selection vs Bournemouth…
We've only got 15 players training at the moment, so there's not a lot of choice with the line-up this weekend.

We'll name a strong line-up against Bournemouth. Although the Premier League is the priority, Liverpool is a club built on winning trophies and we want to win the FA Cup.

We'll call up some of our young players to cover for the amount of injuries/illness we've got out.

We'll also play with lots of our experienced players, alongside the youngsters. We want to maintain our commitment and work.
On Sebastian Coates…
Sebastian Coates' loan move is part of him getting fit and back into games.
I'm disappointed for Lucas. He's been very important for our squad this season. It's put him out for a few months.

Hopefully he'll be back sooner rather than later. But in the mean time, it leaves us short of a really good player.

Lucas has still got a great chance of being in the Brazil squad for the World Cup in the summer. That's up to Scolari.
On the desire to create a consistent defence…
There hasn't been anything systematic in defence. We've made individual errors, and part of that is the changes and lack of balance.

It's important to have stability in the team for tactical discipline. We have players with a strong mentality, and we want to be defensively strong, as well as good in attack.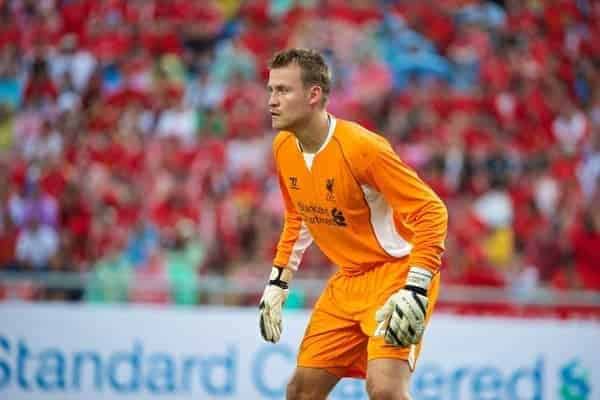 Simon Mignolet has great responsibility and every keeper will make mistakes. The problem is it gets highlighted even more.

Mignolet is first class mentality and he's going to improve. All in all, we've been really happy with Simon.

I've reinforced to Mignolet the reasons why we brought him in. They'll have success if they work hard, and need confidence.

Mignolet is still a very very good goalkeeper, and one of the top keepers at this level. He's saved us a lot of points this season.
On the tough game away to Bournemouth…
Whatever your motivation for a big game against someone like Chelsea or Manchester United, you have to go five times more for a game such as Bournemouth away.

Eddie [Howe] is a great, young manager. They play 4-3-3 and it'll be a tough game for us. We have to be mentally prepared to up tempo.

Bournemouth want to show they can play at Liverpool's level, especially away from home. This will be a difficult game.
On how Aly Cissokho has done this season…
Aly Cissokho came in here as a cover player, to support Enrique. Unfortunately Jose is still a few weeks away from training.

Aly has done his best and performed to the best of his capabilities. But it's never easy – different football, culture, environment.
On injuries and signing reinformacements this Janaury…
We don't need to bring any more defenders in. We just need to get some of our players back fit.

We're missing key players, but we've got to manage with what we've got. If we can bring anyone in, great, if not, we have what we have.

We've looked at a number of players, but Salah is a talented player, but we'll see what the window brings. We're looking at several targets.
On his tactics against Aston Villa last Saturday…
I picked a too aggressively offensive team from the start and we struggled. When I put an extra body in midfield, we looked better.
Rodgers added that Brad Jones will start in goal for Liverpool at Bournemouth, if fit.
Bournemouth vs Liverpool gets underway at 12.45pm on Saturday, 25th January 2014 and is live on ITV 1.[table id=14 /]