Fabio Borini says a return to Liverpool at the end of the season is still his plan, as he reflected on a so far successful loan spell at Sunderland.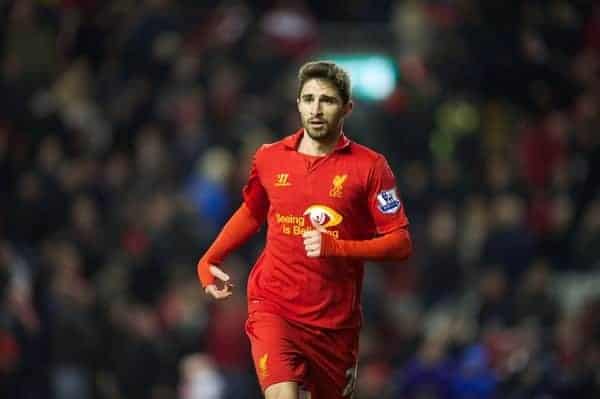 The Italian striker is spending the season with the Black Cats and has played an important role in their season.
Borini scored the winner as Sunderland beat Manchester United recently in the first leg of their League Cup semi-final at the Stadium of Light.
The 22-year-old says he hopes he has impressed for Sunderland enough to earn him a way back into Liverpool come the summer.
He is quoted in the Daily Star as saying, "I'll finish my season here and then after that I'll go back to Liverpool because that's my contract.
"It would be nice to go back there as a Premier League player and to have shown them that even in a hard situation I can do well.
"I've achieved one of my objectives here at Sunderland of playing every week, but to play for big teams like Liverpool, you don't just need to perform well.
"As a striker you need to score goals. You can perform well, but at the end of the season people count your goals."
Borini was signed for just over £10 million in the summer of 2012 from Roma, having previously scored six goals in nine appearances under Brendan Rodgers at Swansea.
However, he had a disappointing first season at Liverpool, making just 20 appearances and scoring only twice.
In a recent article for This Is Anfield titled, 'What does the future hold for Fabio Borini at Liverpool?', writer Ben Twelves concluded:
Fabio Borini does have a future at Liverpool, certainly for the next 18 months but it is down to him to show that he can stay and hold down a place for the long-term after that, at which time, Liverpool hope to be well on their way to cementing Champions League football on a far more regular basis.
Does Borini have a future at Liverpool? Let us know your thoughts in the comments below, or on Twitter @thisisanfield.