Liverpool travel to the south coast to face Bournemouth in the FA Cup fourth round this weekend, the competition offering the only chance of silverware this season.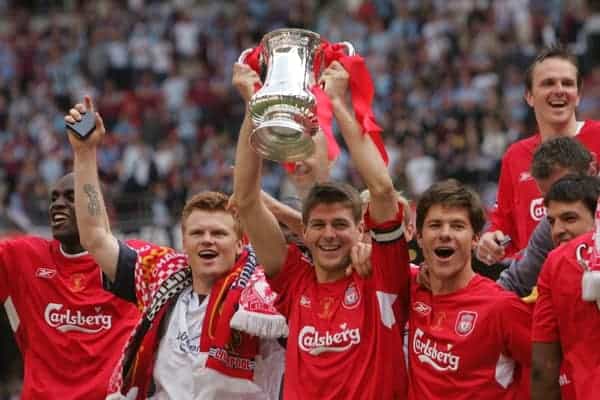 Prior to hosting Liverpool last month, Chelsea manager Jose Mourinho said: "They are not involved in the heat of the knock-out situation in the Champions League or even Europa League. (Chelsea) players are going to play 60 matches. Liverpool will play 40 matches. It's a big difference."
Mourinho has hit the nail on the head – with a lack of other competitions to act as a distraction, Rodgers can focus on using the FA Cup to give young players a taste of first team action, whilst retaining the fitness of the regulars in order to ensure Champions League football comes to Anfield next year.
Rodgers is under a huge amount of pressure to secure a minimum of fourth place to ensure we still have the services of a certain Uruguayan next season.
After the dismal early exit from the FA Cup last season at Oldham, Rodgers vowed not to make the same mistakes again. Speaking before the League Cup tie against Notts County, a match that saw the boss use Steven Gerrard and Daniel Sturridge, among others, he said "We will treat Notts County with the same respect as United. We want to do well in the cup competitions this year."
This is why he has rarely been able to include youth players in the Cup team this season unless it's a necessity due to a lack of first team players through injury.
Still, the likes of Brad Jones, Martin Kelly, Luis Alberto and Iago Aspas were used against Oldham in the third round earlier this month. Although largely due to the busy fixture schedule and being at Anfield.
However, with dreams of a "title chase" now firmly on the back burner, the FA Cup is Liverpool's only chance of silverware this term.
Not only does it give Liverpool the chance to win some silverware and "create a winning habit", it also gives squad players the chance to prove themselves worthy of being part of the first team.
Aston Villa manager Paul Lambert said that for top-flight managers could do without the cup "if they were being honest". However, this is the exact opposite for our current situation.
Fringe players like Aspas, Kelly, Alberto, Victor Moses all need valuable playing time and the FA Cup offers that opportunity – which in turn can improve Liverpool's Premier League form by having players fit and available, in theory at least.
After the 2-0 victory against Oldham Athletic, it is clear to see we have the ability in our squad players, and staying in a competition such as the FA Cup for as long as possible is paramount to their development.
Liverpool do have a thin squad, but it's capable of managing a Cuo run alongside their pursuit of a top four finish. Momentum is vital in football, just cast your mind back to 2001…
This article comes from our friends over at Touchline Talk, written by Liverpool fan, George Martin @GBC1997.