After looking at potential left-backs and right-backs for Liverpool, Scott Taylor continues his scouting series for This Is Anfield by looking at right-sided centre-backs.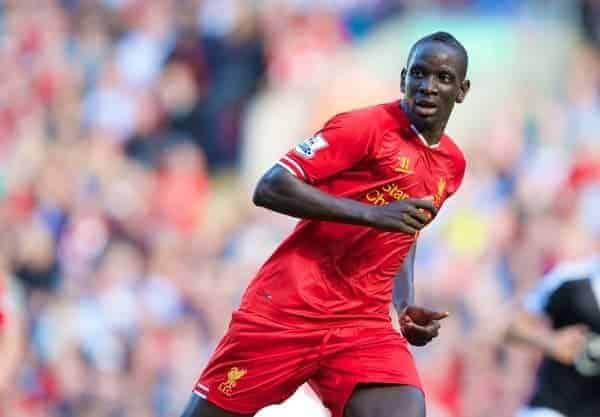 Another position that could be of good use for Liverpool to improve is the right centre-back position. This is because many Liverpool fans disapprove of the limited Martin Skrtel, and Kolo Toure isn't getting any younger.
So, yesterday I asked fellow Liverpool fans who they would like to sign and this article will be about the top three right centre-backs.
Obvious transfer targets for Liverpool such as Kurt Zouma will not be included, as this article looks at centre-backs you, the readers would want us to sign in this month's transfer window and not who the club wants to sign.
Mehdi Benatia
The first target for the right centre-back position is 26-year-old centre-back Mehdi Benatia, who currently plays for Serie 'A' side AS Roma.
Unlike all the other possible targets, Benatia brings experience which will be very important if Liverpool are to continue to challenge for a top four spot in the Premier League.
Benatia struggled in his early years of his career, having failed to make an appearance for Marseille in his time at the club between 2005 and 2008.
After spending a couple more seasons earning his trade in the 2nd tier of French football, Benatia was given a life-line when he signed for Serie A side Udinese in 2010 for an undisclosed fee.
Italy was where he began to show his real potential. In his 72 games for Udinese between 2010 and 2013, the Moroccan scored five goals in 72 games, a goal nearly every 15 games.
During his time with the Bianconeri, Benatia played regularly for his national side Morocco alongside Oussama Assaidi and has since scored one goal in 31 appearances for the African side.
In the summer of 2013, Benatia moved to AS Roma, and since August, Benatia has scored five goals in just 18 games for the Giallorossi, a goal every 3.6 games, which is extremely impressive for a central defender.
However, Benatia is valued at £16m, but if the Reds want to bring the Moroccan to Anfield, then they may have to pay an excess of £20m for him, owing to the amount of time left on his contract with Roma.
In addition, Benatia will miss an important part of every premier league season due to the Africa Cup of Nations and will be a big loss for any side.
Steven Caulker
English centre-back Steven Caulker is an under-rated centre half that many Liverpool fans would love the club to sign.
Caulker is four years younger than Benatia, but arguably carries as much experience as the Moroccan.
Caulker spent a tough four years at Tottenham before joining newly promoted Premier League side Cardiff City in the summer of 2013.
In a frustrating Spurs career, the Englishman made 18 appearances for the club, scoring just twice. It is significant to add that the large majority of his 18 games came at the end of his time at White Hart Lane, just as he was starting to show his talent.
Caulker is very experienced in both the Football League and the Premier League.
During his time with Spurs, the 22-year-old was loaned out to three different teams consisting of Yeovil Town, Bristol City and Swansea — significant as they were managed by Brendan Rodgers.
Caulker made 120 appearances at his loan sides, scoring just twice. Despite having such an average scoring record for a central defender, Caulker scores in 'big' games.
For instance, his first goal for his new side Cardiff was the winner against Swansea in the first ever South Wales derby in the Premier League.
If he were to move to Liverpool, he would improve the Reds' defence as well as improving his chances of an international career, as he looks to fully break into the England side.
Caulker joined Cardiff for approximately £8m in the summer of 2013 and will cost the Reds around £10m if they are to sign this talented defender this month.
Benedikt Höwedes
Schalke centre-back Bendikt Höwedes is the most experienced of the three targets, despite being only 25 years old, he as he has played in the Champions League as well as entering his 7th year in the Bundesliga.
Höwedes is the captain of Schalke and has been a key member for his side overall making 242 appearances scoring 17 goals, a good record considering the position he plays.
He has international experience playing in a very good Germany side alongside players such as Borussia Dortmund's Mats Hummels. He has come through all levels of national football from Under-18 level to the first team.
Since earning his first cap for Germany, Höwedes has played 18 times, scoring just the once in a 3-1 home defeat to Argentina in August 2012.
His age is also a significant attribute because he possesses a wealth of experience, but still has the room to improve.
His towering height will also help the Reds' defensive problems. Liverpool are known to be poor at defending set-pieces and being 6″6′ would help reduce costly errors and make Liverpool's defence as formidable as their attack.
Another positive about Höwedes is his versatility — he can play at centre-back as well as on both flanks, which will be key when rotating the squad in busy periods.
There are a few problems, however, about Höwedes. Firstly, his estimated value is £16m, but if they are to land him, Liverpool may again, like Benatia, have to go above the £20m mark.
Secondly, Höwedes has been at Schalke since 2001 and is currently a one-club man like Steven Gerrard so I can't see him moving anytime soon, especially now as he has extended his contract until 2017.
In Conclusion
The right sided centre-back I would buy would be Caulker. He is a fantastic prospect who is in and around the national side, so a move would suit both parties.
Also, he was on loan at Swansea when Rodgers was in charge, so the manager will know a lot about Caulker and can improve him as a player by sorting out his weaknesses.
Do you agree with the targets? Who would you like to buy from that list and for how much? If you have an answer to any of these questions than be sure to leave your comments below or tweet me (@ScottTaylorUK).
Finally, for more Liverpool FC related content than be sure to go to my blog which is www.thenextgenkopites.wordpress.com