After eight Premier League victories in a row, Liverpool FC need six more to guarantee their 19th league title. Can it be done?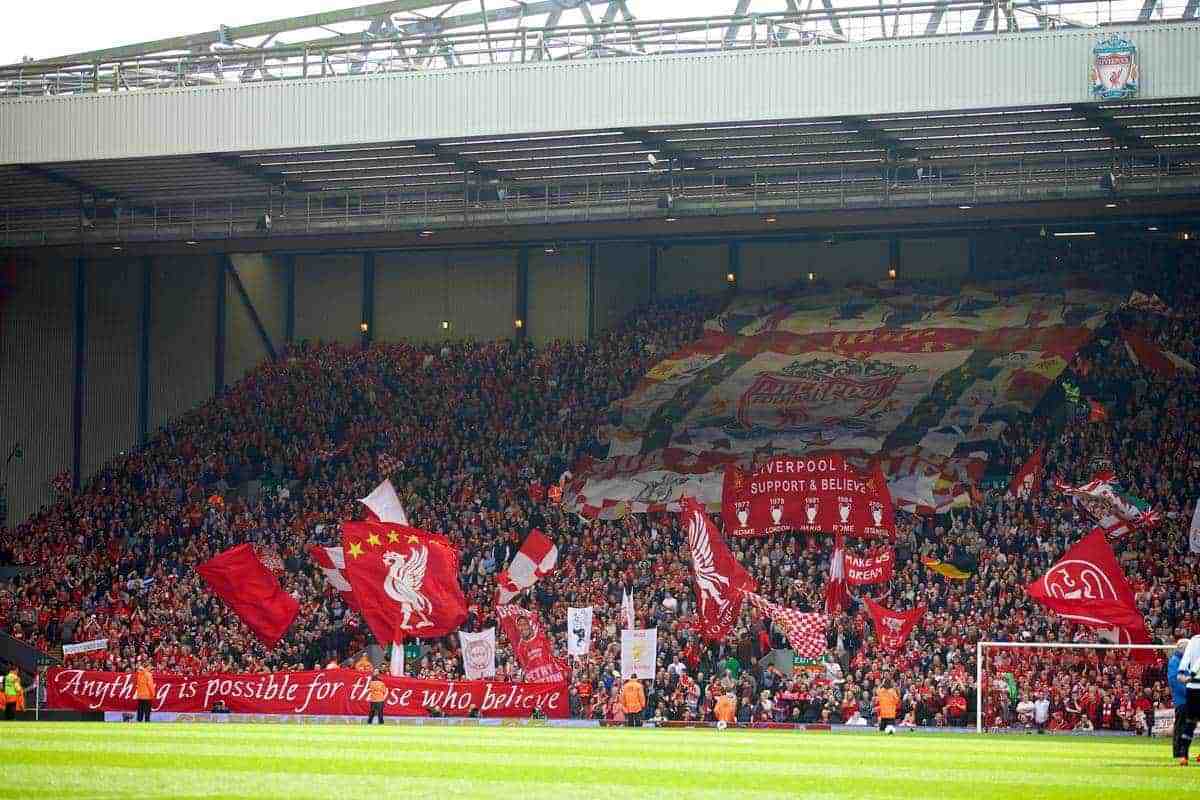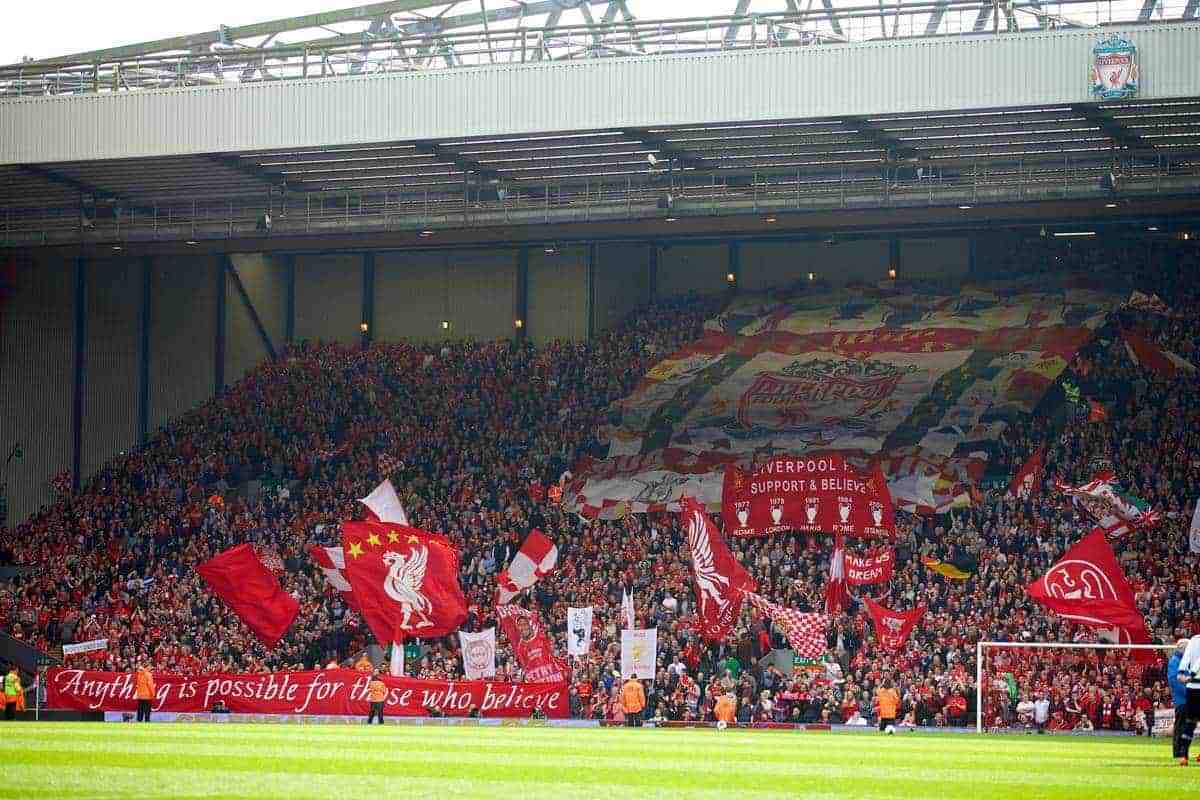 Only once in the history of the top-flight English football has a team won 14 league games in a row. This was the Arsenal side of 2002 who did so, but spanned the end of the 2001/02 and beginning of the 2002/03 campaigns.
No side, in Premier League or Football League top-flight has won 14 in a row in one campaign.
Liverpool are on eight, an impressive feat in itself, with six remaining; West Ham, Norwich and Crystal Palace away; Manchester City, Chelsea and Newcastle at home.
Victory in those six would mean history in more ways one than; no side has ever gone from seventh to first the following Premier League campaign. It would be unprecedented.
Up to now, Liverpool's longest Premier League winning run is 10 in a row; which occurred between 29 October 2005 and 31 December 2005, and included eight consecutive clean sheets.
That season, 2005/06 ended with 12 victories in a row (in all competitions, and including the FA Cup Final victory on penalties).
The best finish to a season was in 1981/82 when The Reds ended with 13 victories in their last 16 league games, including 11 in a row, winning the title in the process.
Can Brendan Rodgers' side do the unprecedented and win their six remaining fixtures to make it 14 in a row?