The Reds face their bitter rivals Man United at Old Trafford on Sunday, enjoying a more successful Premier League season than them for the first time since 2001/02. Henry Jackson (@OnFootballTweet) selects his combined XI between the two sides – with some controversial choices!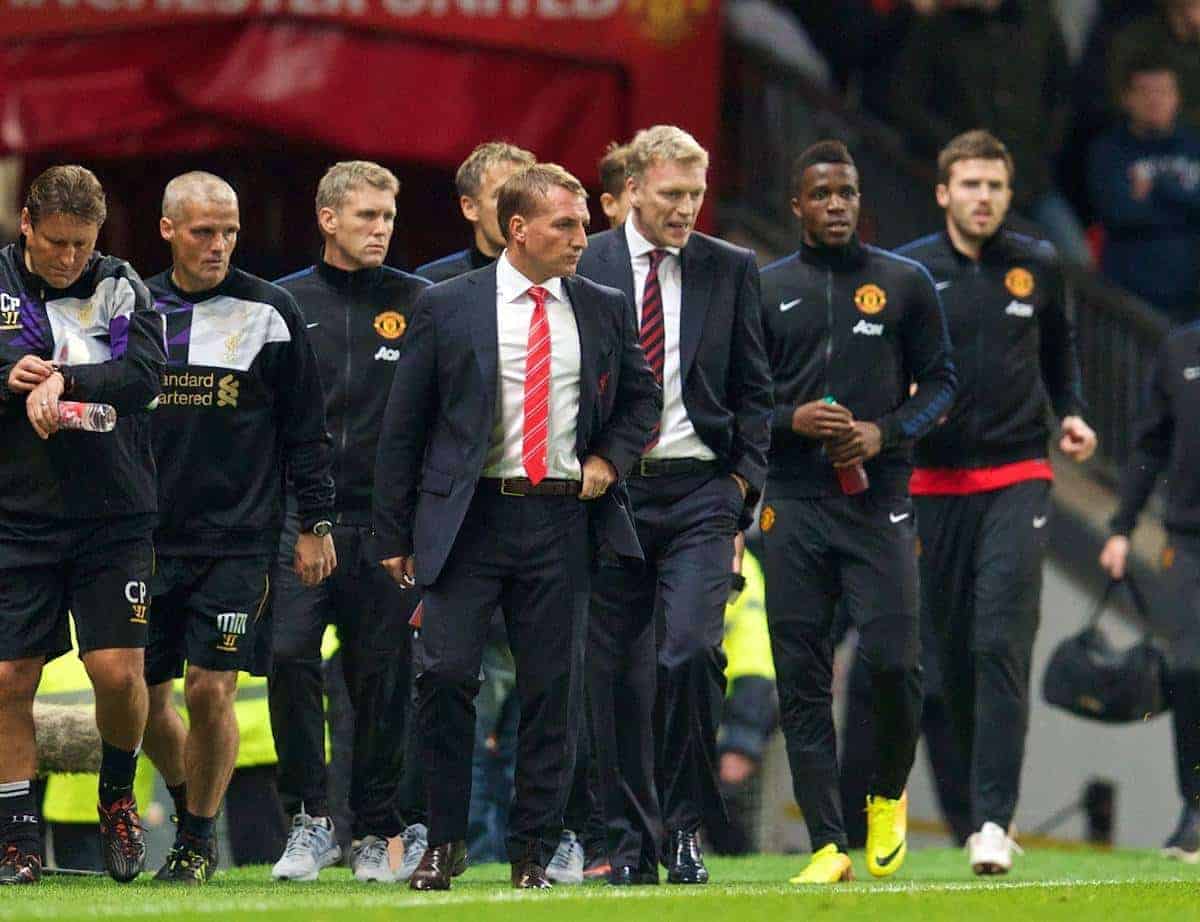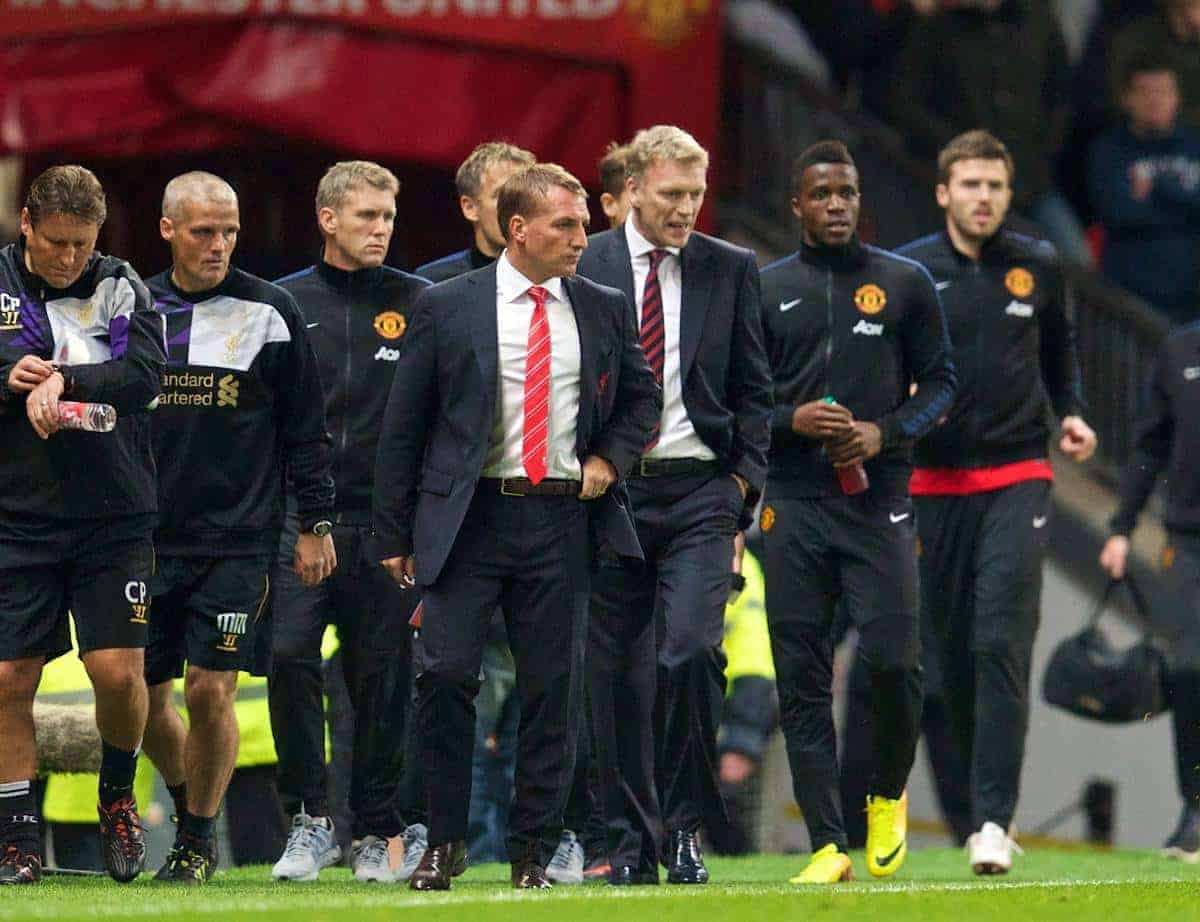 GOALKEEPER: DAVID DE GEA
The 23-year-old Spaniard gets the nod over Simon Mignolet for pure consistency; he has been one of the few positives in United's stuttering campaign.
Mignolet's form has been up and down, and he has made too many soft errors to be considered the better of the two 'keepers at present.
RIGHT-BACK: GLEN JOHNSON
Both Johnson and Rafael are unpredictable right-backs, capable of excellent performances and dreadful ones alike. The Liverpool man offers more going forward though, and has a better temperament than the hot-headed Brazilian.
Jon Flanagan has come on leaps and bounds, but lacks the attacking quality of the aforementioned duo.
CENTRE-BACKS: MARTIN SKRTEL and NEMANJA VIDIC
Skrtel may not be everybody's favourite, but he has been the most reliable defender in either squad this season. The Slovakian has been consistent, played with leadership and chipped in with goals.
Although Vidic's best days are firmly behind him, he is still a very fine defender at 32. The way he puts his body on the line in every game he plays is unrivalled.
Many would say Mamadou Sakho or Daniel Agger should be included, but both have been injured too much to justify being in the team on current form. Rio Ferdinand, Jonny Evans and Kolo Toure are all not good enough, while Phil Jones and Chris Smalling are still maturing.
LEFT-BACK: JON FLANAGAN
Jose Enrique is too inconsistent, and currently injured, to merit a place, while Aly Cissokho is simply not good enough.
While United's left-back simply cannot be selected for being a despicable human being.
So young Flanno gets the nod!
CENTRAL MIDFIELDERS: STEVEN GERRARD and JORDAN HENDERSON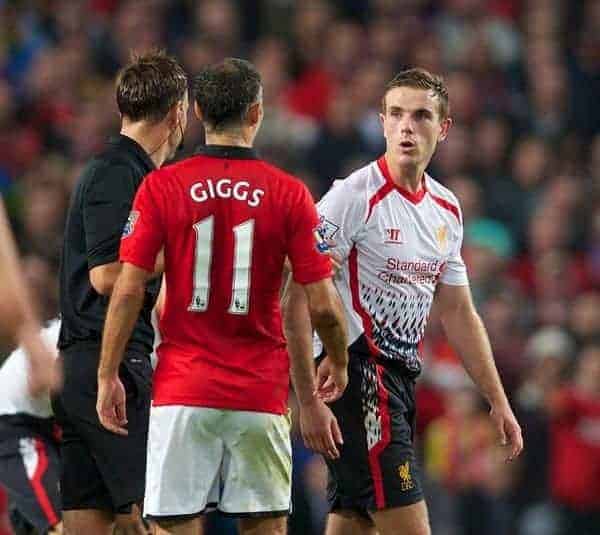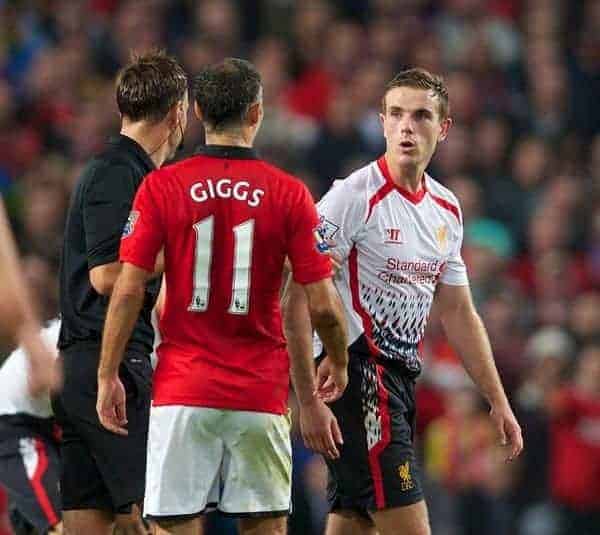 Some had the audacity to say Gerrard shouldn't return to the side following injury, after the success the Reds had without him, but he's been magnificent since returning. He's changed his role completely and, like Paul Scholes did, he is flourishing in it.
Henderson once suffered much of the criticism Tom Cleverley is currently receiving, but the 23-year-old has been absolutely brilliant all season long. His box-to-box style and quality on the ball make him a key man at Liverpool these days.
Michael Carrick is a good player, but nowhere near Gerrard's level, while Cleverley and Marouane Fellaini have both been poor. Lucas Leiva has seen his season disrupted by injury, while Joe Allen needs to do more.
ATTACKING MIDFIELD: WAYNE ROONEY
Again it's easy to be biased against the 28-year-old, but there can be no denying that he's a top class footballer. His vision, goals and work-rate make him a pivotal player for club and country.
Philippe Coutinho has had some terrific performances but is still very raw, while Juan Mata is world-class on his day but struggling for top form at present.
RIGHT FORWARD: RAHEEM STERLING

The 19-year-old has been a revelation in the last few months, going from out of favour squad player to England starter in very little time at all. His pace, trickery and youthful exuberance are turning him into a fans favourite at Anfield.
The likes of Antonio Valencia and Ashley Young are not United standard, while Adnan Januzaj is extremely talented but not playing enough. Iago Aspas and Luis Alberto have hardly played for Liverpool, while Victor Moses lacks hunger and consistency.
LEFT FORWARD: LUIS SUAREZ
On current form there is arguably no better player on the planet, and that includes Lionel Messi and Cristiano Ronaldo.
The Uruguayan has been sensational all season, scoring 24 goals in the league and creating numerous others. The 27-year-old is well on his way to winning Footballer of the Year, as long as his reputation doesn't work against him.
STRIKER: DANIEL STURRIDGE
For all of Robin van Persie's undoubted class, his form is not even close to that of Sturridge this season.
The 24-year-old has been absolutely superb since joining the Reds in January last year, scoring 32 goals in 39 appearances. 21 of those have come this season, despite missing two months through injury.
His finishing is sublime, and his ability for the unpredictable makes him a very dangerous player.
What would your combined XI be? Do you agree/disagree with Henry's choice of Rooney ahead of Mata or Coutinho?