With Jamie Carragher asserting himself as one of the leading figures in the football media this season, and as Alan Hansen and Co. endure, Jack Lusby looks at 10 former players who went on to become pundits.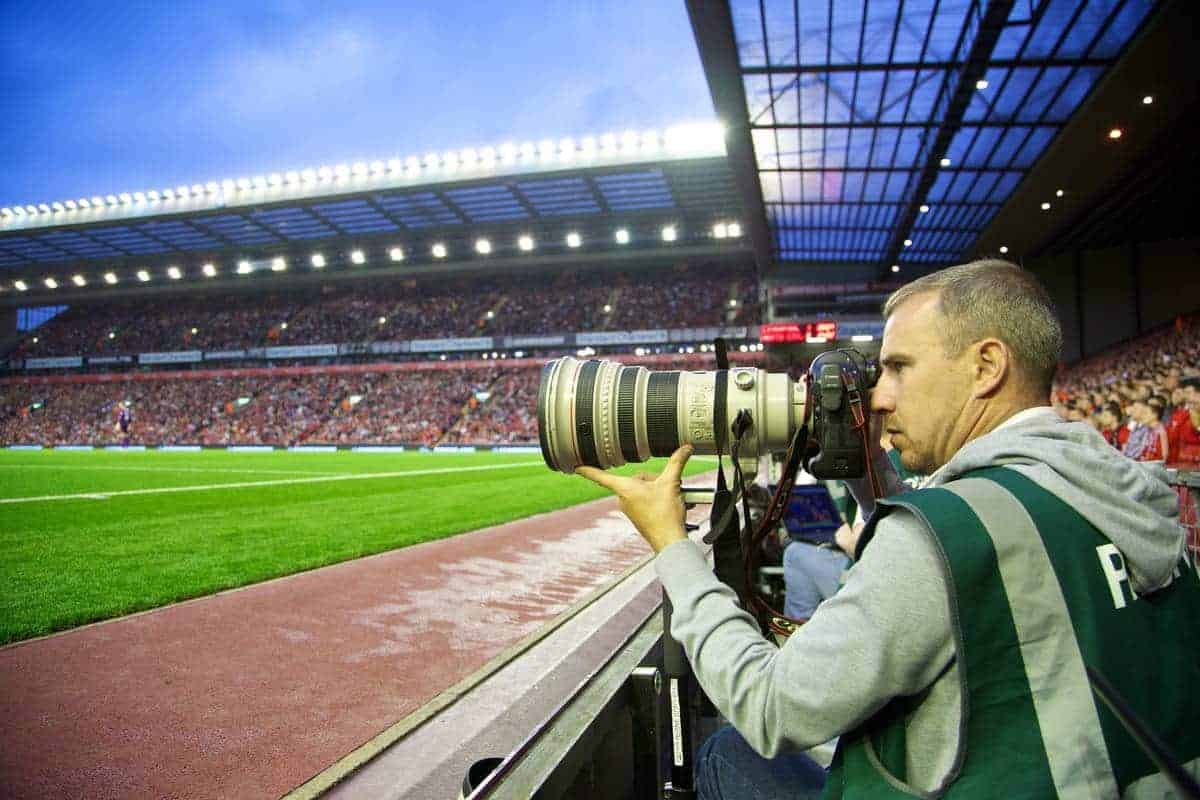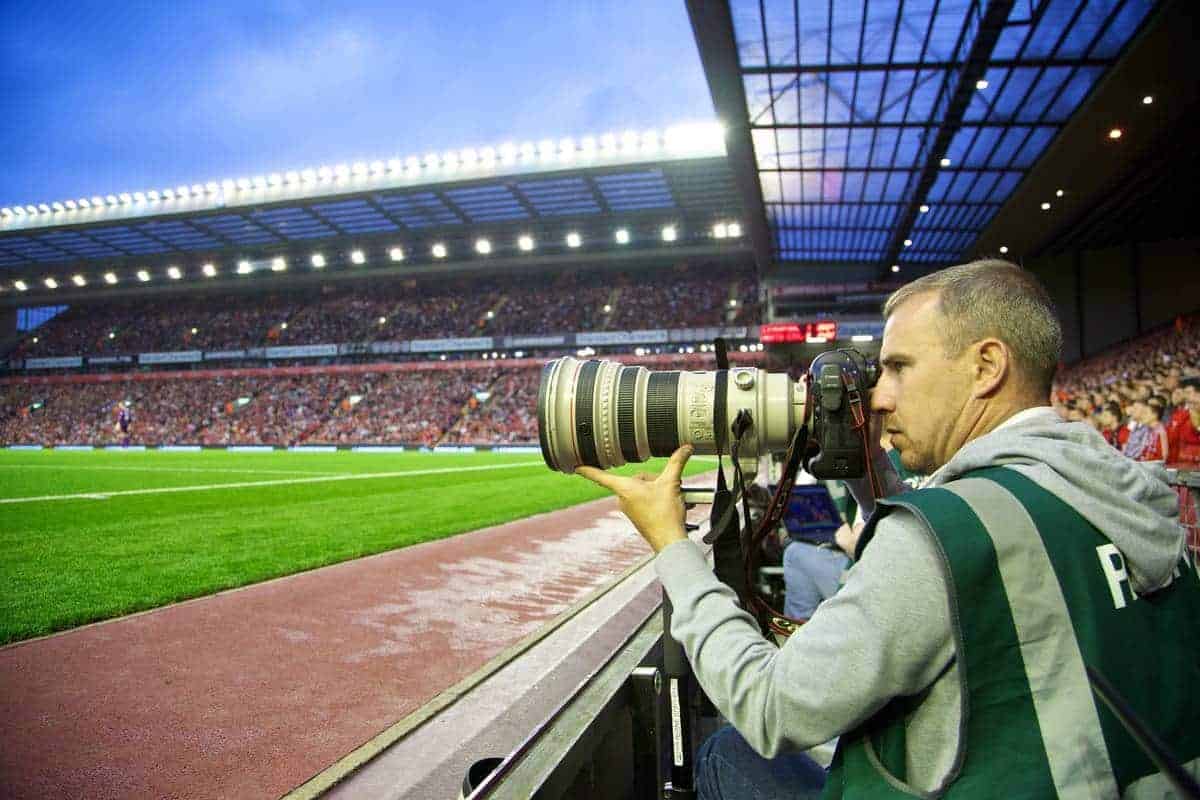 In the aftermath of Liverpool's 2-1 loss at Chelsea in December, Jose Mourinho referred to a supposed red-tinged bias within football punditry, claiming "There are lots of people on TV, but nobody is a Chelsea man. Carragher, Liverpool. Thompson, Liverpool. Redknapp, Liverpool… We don't have one."
Of course, Mourinho conveniently forgot about former Chelsea players Glenn Hoddle, Andy Townsend, Ray Wilkins, Ruud Gullit, Tony Cascarino, Marcel Desailly, Pat Nevin, Graeme Le Saux and Jason Cundy, who all work regularly in the media.
However, Mourinho's point about many former Liverpool players becoming pundits is correct. This alludes to a genuine, enduring love for the game fostered within the club, and in this article we take a look at 10 prominent figures that have made the transition from Liverpool favourites to regular pundits.
Jamie Redknapp

Free from the less-attractive genes of his father, QPR manager Harry Redknapp, Liverpool's ex-midfielder has made his name for himself in recent years as one of the faces of Sky Sports.
A talented, cultured midfielder who spent 10 years at Anfield, Redknapp's career was unfortunately blighted by a series of injury problems; the 17-time England international retired in 2005 at the age of 31.
Whilst he's not the most adept analyst – with more than his share of bizarre analogies – Redknapp provides a welcome relief from Messrs Keys and Gray at Sky Sports.
Graeme Souness
An uncompromising, and graceful, midfielder by trade, Souness both captained and managed Liverpool as part of a long-term love affair with the Anfield club.
Having not managed a club since his acrimonious departure from Newcastle United in 2006, Souness now divides his time as a pundit between several stations, most notably Sky Sports.
Phil Thompson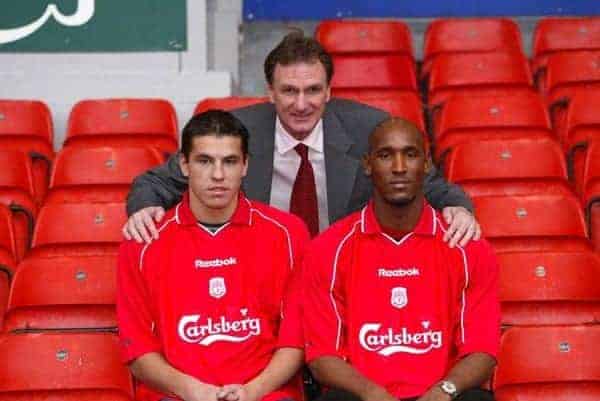 Like Souness, centre-back Thompson played and managed the club; from 1971 to 1984 as a player, and then operating as caretaker-manager during the 2001/02 season.
A devout Red, Thompson now works as a pundit for Sky Sports on their rolling results show Soccer Saturday alongside Jeff Stelling.
Kevin Keegan
An iconic figure throughout his spell at Anfield during the 1970's, Kevin Keegan played as a striker in a truly successful period for the Reds.
Featured in our Classic Quotes section, Keegan is a figure who clearly holds the club close to his heart:
"When they start singing 'You'll Never Walk Alone' my eyes start to water. There have been times when I've actually been crying while I've been playing."
In recent years, Keegan has worked as a pundit for ESPN, and covered the 2010 World Cup for ITV.
Alan Hansen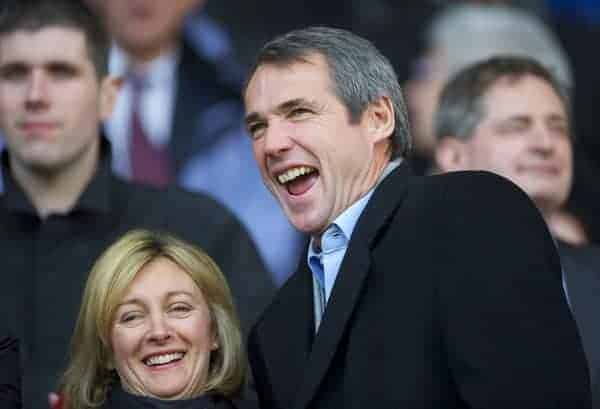 Scottish centre-back Hansen played for Liverpool over three decades following his move from Partick Thistle in 1977.
Amassing 620 appearances for the club, as per LFCHistory, Hansen is now as much of a mainstay on the Match of the Day sofa as he was in Liverpool's defence.
Over the years becoming synonymous with his defensive partner Mark Lawrenson on the show as purveyors of a somewhat regressive, say-what-you-see style punditry, Hansen has now outlasted the Englishman.
Mark Lawrenson
The second half of this Statler-and-Waldorf partnership is Lawrenson; who until recently was Hansen's partner-in-crime on the Match of the Day sofa.
Like Hansen, a centre-back, Lawrenson played alongside the prominently-browed Scot at the heart of defence during the 1980s. The Englishman made 356 appearances for the Reds, as per Liverpool's official website.
Now a comedy-figure amongst the BBC ranks, Lawrenson provides a weekly 'Premier League Predictions' on the BBC Sport website.
John Barnes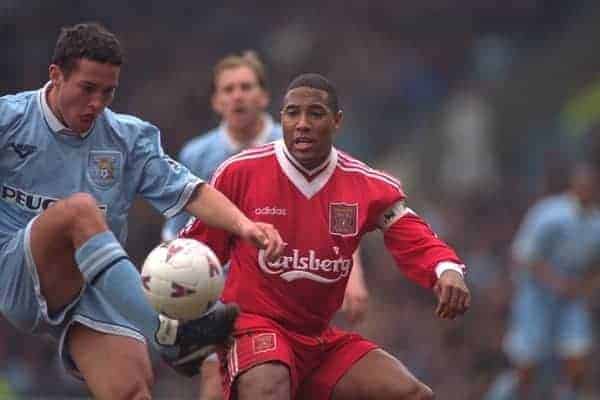 Jamaican-born England international Barnes was one of the greatest midfielders to play for the club, gaining immeasurable plaudits throughout his decade-long spell at the club from 1987 to 1997.
According to LFCHistory, the midfielder scored 84 goals in 314 league games for the club. Barnes now works as a pundit, in the past appearing on ITV, Channel Five, and ESPN.
A steadfast professional, Barnes was criticised for opting to work on through the birth of his seventh child in 2010, as reported by Joseph Harker of the Guardian. A man whose love of the club knows no bounds.
Robbie Fowler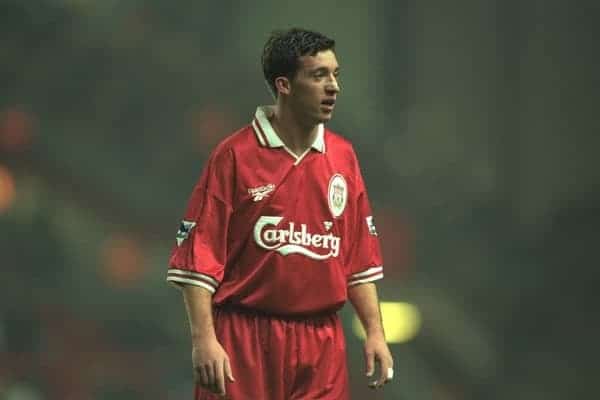 One of the most celebrated forwards in the club's history, Robbie Fowler remains a Liverpool legend. According to LFCHistory, the Toxteth-native scored a phenomenal 183 goals in 369 appearances for the club over two spells.
Now holding a position in the Reds' academy as part of Brendan Rodgers' Boot Room revival, Fowler also operates as a pundit for various stations; this season the forward has guested on Match of the Day.
Danny Murphy
A relatively new face within football punditry, Danny Murphy has proved a popular option when given the opportunity to analyse for BBC, appearing semi-regularly as part of the Match of the Day billing.
Throughout his seven-year spell at the club, Murphy was one of the most dependable central-midfielders in the Premier League, operating in the engine room as foil to the roving Steven Gerrard.
Mark Webster, of the Daily Mail, attested to the redemptive qualities of Murphy in the BBC studios as liberating: a symbol of a new era of football punditry.
Jamie Carragher
Saving the best till last; Reds-icon Carragher made the move from the lengths of Anfield to the Sky Sports studios following his retirement at the end of the 2012/13 season.
Playing over 700 games for the Reds, Carragher firmly established himself as one of the focal, and vocal, points of the first-team for over a decade; particularly impressive was the Bootle-born centre-back's defensive partnership with Sami Hyypia in the mid-2000's.
Now often seen alongside once-fierce-rival Gary Neville on Sky Sports, Carragher is one of the most composed and informed pundits to have graced our screens.
Have we missed anyone out? Why do Liverpool produce so many pundits? Let us know in the comments below.