Luis Suarez says him staying at Liverpool isn't dependent on the club qualifying for next season's Champions League.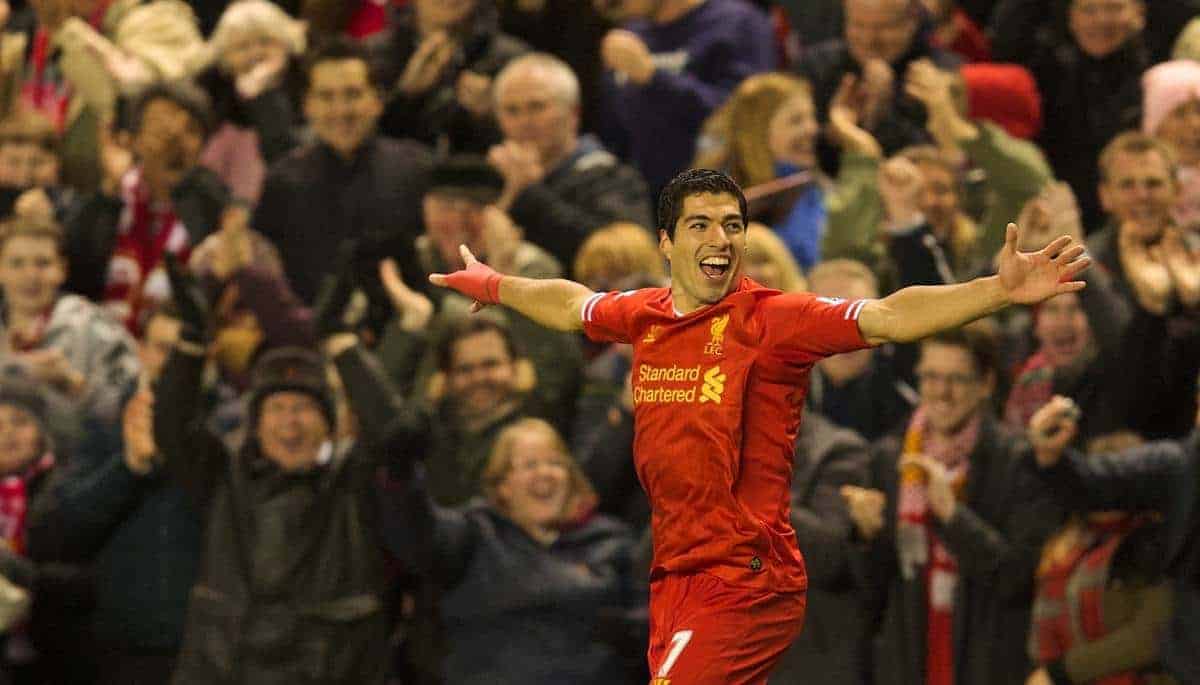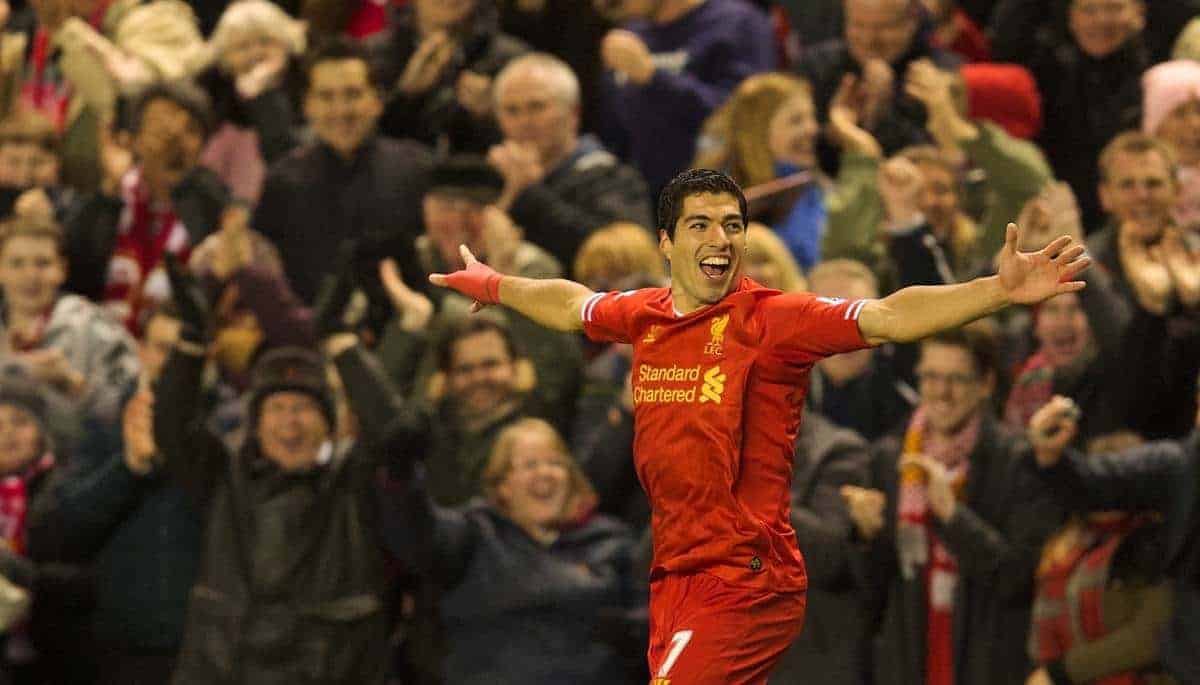 When the 27-year-old was embroiled in his transfer saga last summer, he made his desire to play in the Champions League very clear.
However, Suarez stayed and signed a new long-term deal with Liverpool in December, and the Uruguayan international says he signed it for the right reasons.
Asked whether he would stay even if Liverpool fail to qualify for the Champions League, Suarez told FourFourTwo magazine, "I think so. I signed my new contract because I'm very happy here and I want to stay where I'm enjoying football and life. Playing in the Champions League isn't dependent on that."
However, Suarez is relishing the opportunity to help Liverpool qualify and bring back the famous European Cup nights at Anfield next season.
Brendan Rodgers' side currently sit second in the Premier League with 10 games to go, needing a top four finish to confirm their place amongst Europe's elite in 2014/15.
"I'd actually prefer not to win this Golden Boot and for Liverpool to qualify for the Champions League this season," said Suarez.
"Any player would miss the Champions League. We've not been good enough since I've been here to qualify, but this could definitely be our year.
"It would be a frustration not to get fourth because we've done everything possible and given our maximum to qualify.
"Everyone says Champions League nights at Anfield are amazing – memories you guard forever. It would be an unforgettable experience and it's been too long since that happened. I think to finish in the top three, which is still possible, would be incredible with the players we have in the squad."
The full interview with Suarez is in the latest edition of FourFourTwo, available in print and for iPad from Wednesday, 5th March.