The 25-year-old is very much a fringe player at Manchester City these days and has been strongly linked with a move to Anfield recently. Henry Jackson (@OnFootballTweet) argues that he could be a good replacement for Glen Johnson in the summer.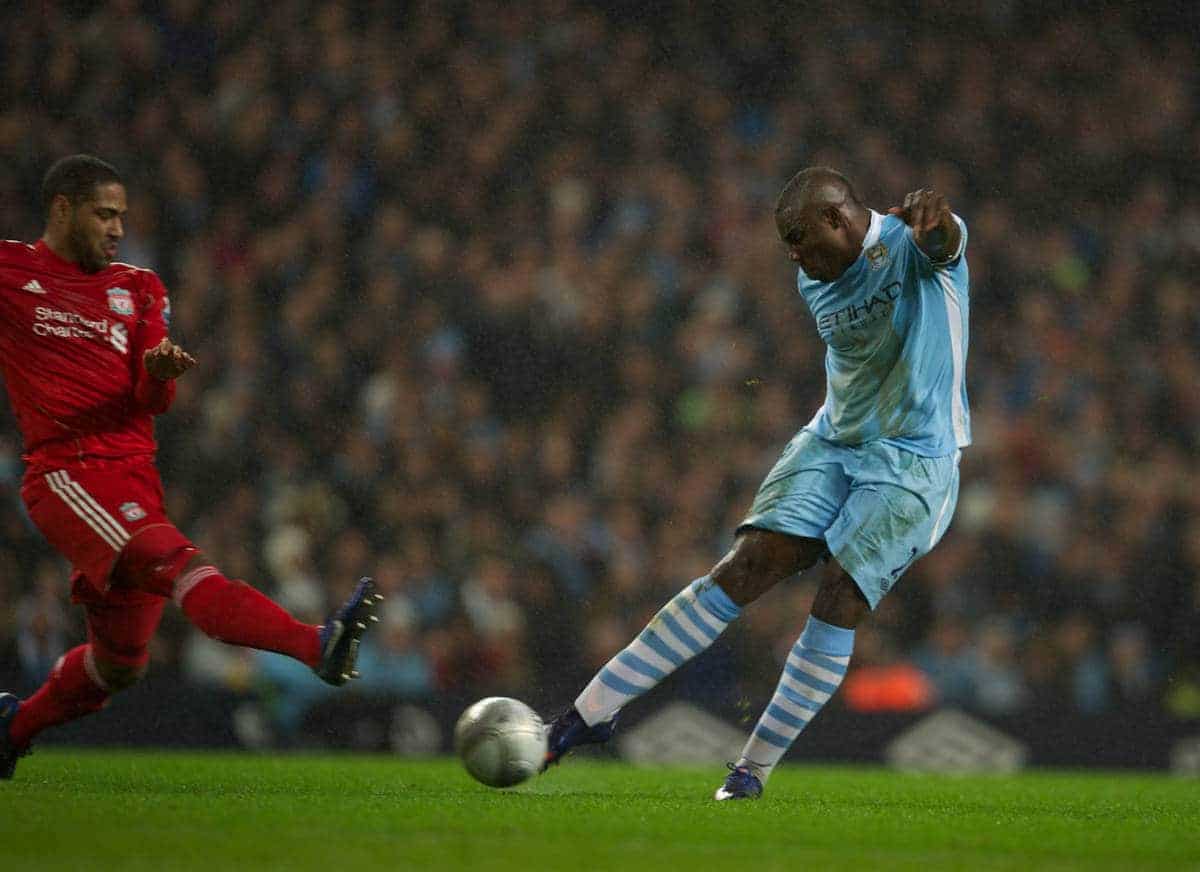 It seems fairly likely that Johnson will leave Liverpool at the end of the season, after five years at the club. He turns 30 in August, and both his recent form and huge wage demands make him expendable.
Jon Flanagan has done a terrific job in recent months, and is undoubtedly deserving of a squad role in the coming years. He is, however, not quite good enough to merit being a first-team regular for a side hopefully competing in the Champions League in 2014/15.
This leads us to Richards. He has reportedly been told by Manuel Pellegrini that he is surplus to requirements at City, having spent his whole career at the Citizens.
I can hear many of you shouting 'Micah Richards is no better than Jon Flanagan', but if he were to find a club that valued him and guaranteed him regular football, much like his City academy teammate Daniel Sturridge has, Richards has the potential to be top class.
It's easy to forget that when Gary Neville's career was winding down, most people made Richards an absolute shoo-in to be England's right-back for the next decade. He was thought of far more fondly than Johnson at the time.
Having burst onto the scene at City in his teens, he has lost his way somewhat since then. The club's outrageous spending and signing of new players certainly haven't helped his cause.
Pablo Zabaleta, one of those bought in as competition, has turned into a world-class full-back and one of the key players at the club. Richards is simply not going to replace him in Pellegrini's side now or, in the Chilean's opinion, in the future.
With other areas of the pitch more important to spend big on at Liverpool – Brendan Rodgers will look to sign a left-back, centre-back and winger for hefty prices in the summer – signing Richards in place of Johnson could be a very shrewd piece of business by the Reds boss.
The 25-year-old's current contract runs out at the end of next season, meaning City will be keen to get some money for him this summer. Given his history with injuries and lack of first-team action, Rodgers should be able to get him for a fairly reasonable price.
It's important to stress that Richards is still fairly young, and he has the raw ingredients to be a very effective right-back. He is as strong as an ox, offers pace and power in attack and is solid defensively. He can also operate as a centre-back if called upon, which is another positive.
There are certainly faults to his game- if there weren't he would be in the City side more often- but again, like Sturridge, he has the feeling of a player who could get a new lease of a life at a new club that showed trust in him.
There is not an abundance of top quality right-backs for sale at the current time, and as Rodgers looks to build a strong squad for next season, he could do far worse than bring Micah Richards to the club at the end of the season.
[poll id="177″]
Would you take Micah Richards to Liverpool? If not, who would you sign instead?