If you allow yourself to believe the nay-sayers on Twitter and the other social networking sites then thats exactly what Sunday was. Jim Fishlock however, has a different view.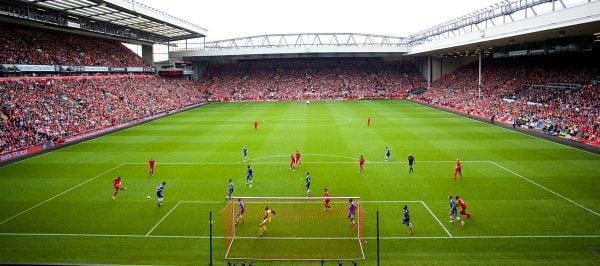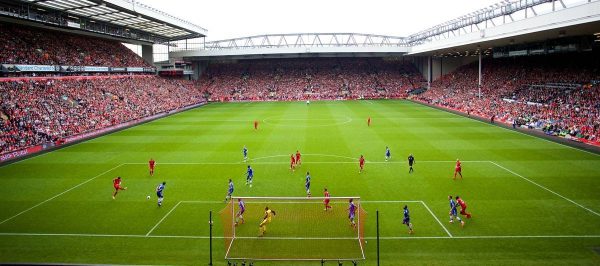 Right now we are still sitting comfortably at the top of the league. Admittedly not as comfortably as we were in the minutes leading up to the Chelsea game at Anfield but there we proudly sit.
We have the points on the board. 80 of them. It's an incredible turn around from this time last season when we had a pathetic 55. 2 wins from the remaining 2 games gets us to 86 points. Yes, Manchester City will finish above us on goal difference if they win their next 3 games but that, in my opinion is a very big if.
Personally, I will be amazed if we are not Champions come 6pm on May 11th 2014.
Football, as was once stated, is a funny old game. Prior to kick off against Chelsea all the talk was of our almost first choice side tearing into Jose's 3rd string also rans and all but sealing our very first Barclays Premier League title.
It didn't work out that way as we are all aware.
We can point the finger at Jose's tactics, his style of play and the time wasting that was in affect from the very first minute. However, there is no rule in football that you have to play a certain way. You are under no obligation to entertain, you do what you can to win. Plain and simple.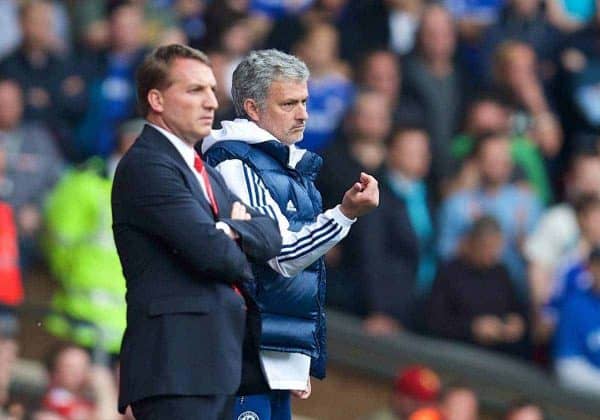 That doesn't sit well with most of us. After all, we have been spoilt this season by a team that plays football the way we believe it should be played. We press, we are slick, incisive, imaginative and pacy. No only that but we score goals. Bucketfuls of goals.
Chelsea found a way to nullify all of that, and for that, they deserve credit. They had a game plan and they executed it perfectly.
If I am to be slightly critical of the performance yesterday then it would be the lack of width. Glen Johnson was always coming back inside into traffic and the blue wall that sat in front of the Chelsea penalty area. Jon Flanagan was also guilty of this, however, it is natural for him to want to come inside on his stronger right foot. As i said, I am nitpicking really.
So we need to pick ourselves up, dust ourselves down and as the saying that has taken over our world it seems goes, We Go Again!
You see, Liverpool don't do things the easy way. Remember 2005? 2006? and even 2011. Our last 3 trophies have all been won in the hardest of ways.
As fans we are put through the mill constantly. This title run in was going far too smoothly. 11 wins in a row, 5 points clear and practically unbeatable at Anfield. We were getting far to comfy with our predictions that we would go on and win this league title. We probably needed a reality check.
Realistically the run couldn't continue and although it would have been far more palatable had we managed to salvage a draw on Sunday afternoon it wasn't to be.
So now we sit and stew and wait for Bank Holiday Monday.
When I think of Brendan Rogers and Dr Steve Peters planning how they will approach this week I am strangely comforted. After all, Rodgers is the man who has guided us to this incredible position. Dr Peters is the man credited as the key to unlocking the potential inside Daniel Sturridge and of helping Steven Gerrard reach the heights he has this season.

We have had set backs this season and have always bounced back. The 31st of January was our last set back. We missed out on yet more signings and it appeared we would fall away in the race for the top 4 never mind the title. Rodgers assured us all that the team would be galvanised and how right he has been. 11 league wins in a row speaks for itself.
So we approach the last 2 games in the same manner we have approached the previous 12. We concentrate on the things we do so well. We go out and express ourselves, play the way we play and have the confidence that that will lead to goals and 3 points.
Sunday was disappointing that goes without saying, was it the day the dream died? Not a chance! We Are Liverpool, we dare to dream and the dream is very much alive!