When The Guardian newspaper's football 'experts' predicted the 2013/14 Premier League title winners, not one even mentioned Liverpool in the running. Brendan Rodgers' side were around 40/1 with most bookmakers last July. Andrew Lawrence takes an in-depth look at some of football's biggest upsets and ponders where Liverpool winning the league would rank among them.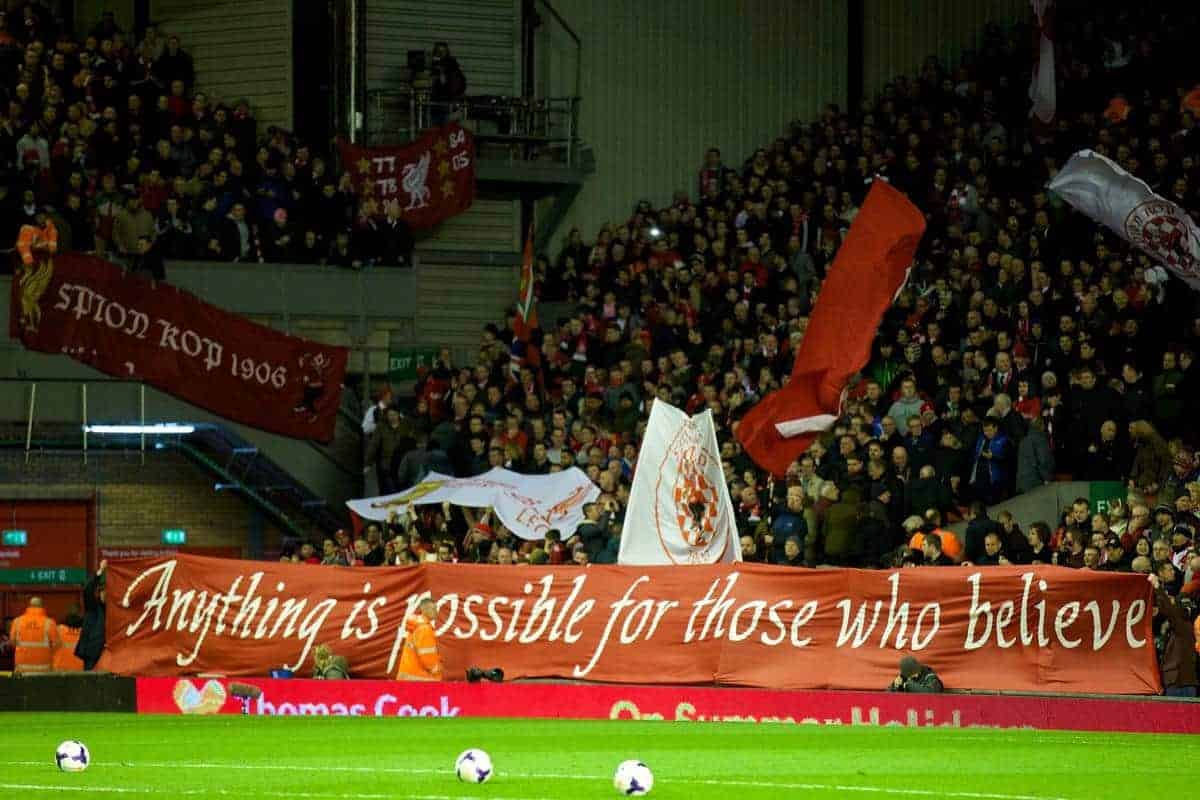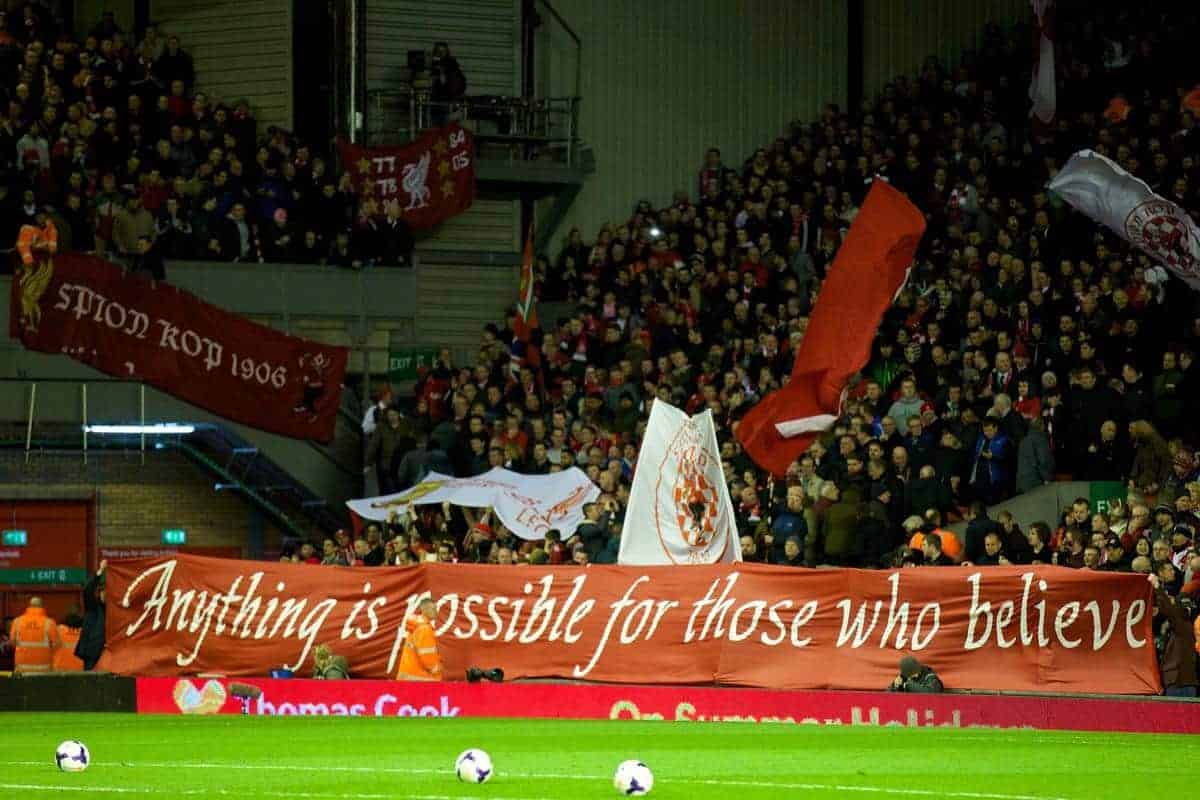 This is part two, click here for part one
THE TITLES
Premier League title races are dominated by those who spend the most on wages. It's a general rule espoused by the authors of the popular football book 'Soccernomics'. The truth is that we don't really need a book to tell us that those who spend the most win titles (although the authors did argue that transfer fees was not a major factor in success this observation has been contested).
It's easy to understand that comparatively lower spending teams are unlikely to win any league's ultimate prize, or that teams that do come from nowhere often do so with a little financial boost. When we consider those unfashionable teams that have gone on to win a title, usurping the status quo if only for one season, then we should therefore consider which clubs did it with more than a little monetary help.
The most prominent English example of the latter would be Blackburn's rise to glory in 1994/95, after being promoted from the old second division at the end of the 1991/92 season. Like Chelsea ten odd years later, and Manchester City a few years after that, this success was bought on the back of a wealthy Daddy Warbucks, in this case, Jack Walker.
Further back in time Brian Clough won the English First Division title with Derby County (1971-72) after returning to the top flight in 1969/70 and a club record sixteen year First Division hiatus. However, this success occurred after the first club broke the £100,000 barrier on midfielder Terry Hennessey, then backed up a season or so later with a then English record transfer fee of £170,000 for centre half Colin Todd. Not exactly the freewheeling spending of Manchester City but enough to subdue any attempts at describing the clubs meteoric rise up English footballs Everest as a 'fairy tale'.
Burnley's two first division titles 1920-21 and 1959-60 might count as shocks of a sort given that Burnley is the smallest town to give birth to a champion winning team. In the second of the two titles, the club came from seventh the previous year, and didn't take the lead in the title race until the final game, overcoming Wolves and Spurs for the silverware (interesting side note, Burnley are one of only three teams to have won all top four divisions of English football).
For those who have only started watching La Liga recently (and been in a coma this season) it's probably hard to grasp the fact that the title race hasn't always been a two horse race between Barcelona and Real Madrid. The last time one of the big two failed to win the league was in 2003-04 when Rafael Benitez's Valencia won their first league title in 30 years. Valencia came from fifth the previous season, but won the title in 2001-02, so this hardly counts as a massive surprise. The fact that three of the clubs most extensive transfer signings came in 2001, for a total spend just under €50 million (according to Wikipedia), probably contributed to this period of success.
The reality is that La Liga is not a league that throws up an upset. Only nine different teams have won the Spanish title since the league's inaugural 1928-29 season. In all, fifty four of the eighty two titles have been won by the big two, with San Sebastian being the smallest Spanish city to host a title winner, Real Sociedad, which won back to back titles in the early 1980's (it's only titles). In this case progress was steady from an 11th place finish in 1977-78, to 4th the following year, and then 2nd the season prior to their title double, so while special for the fans, this success is probably not that special for football as a whole.
In contrast, France's Ligue 1 and Germany's Bundesliga like to throw up the occasional surprise. In France, as recently as the 2010-11 season Montpellier came from 14th the previous season to win the title, before slipping back to 9th placed mediocrity the following year. Ten years earlier Nantes rose from 12th to an unexpected crown in 1999-2000, then dropped back down to 10th the following season (when Lyon embarked on a seven year title domination).
The most recent upset in Germany came when Wolfsburg, under the leadership of former Bayern (and current Fulham) manager Felix Magath, won its maiden title in the 2007-08 season. The club had achieved its previous highest position the previous year by finishing 5th.
Perhaps the most touted upset in top flight European football though was Hellas Verona's win in the Scudetto in 1984-85 (their only title to date). At first glance a team winning a title after having finished fourth and sixth the two previous season might not seem like that much of a surprise. However, when you consider that prior to that the club played in Itay's Serie B, they played out the season using only 17 players and the previous fifteen championships had all been won by some pretty big clubs from Turan, Milan and Rome you can understand why it is considered one of the most unexpected triumphs in Italian football history.
Coincidently (or not, you decide) the result came the year after the league changed the way referees were allocated to matches (in the wake of a betting scandal that rocked the sport in the early eighties).
For the sake of comparing apples with apples there seems little point in exploring salary capped leagues such as MLS or smaller uncapped leagues (and let's be honest, it can't really count as a major upset if no one gives a damn right?)
CONCLUSION
So, having considered all the above, where would that leave a Liverpool 2013-14 title in the pantheon of football upsets?
Before the season started some bookmakers had Liverpool at 33/1 odds to win the title, with Manchester City slight favourites over Chelsea at 12/5 (against Chelsea's 5/2). Now, prior to the match against Man City on Sunday, Skybet have Liverpool marked as second favourites at odds of 15/8 behind Manchester City's 8/11 (Chelsea have slipped to 13/2). We might not be in the box seat yet but boy is the season getting interesting.
Importantly, when considering the context of this tilt at the title we can observe that it has been accomplished with a pre and in-season net spend of only £21.5 million, with around £50 million spent on squad acquisitions over the last twelve months (according to transfermarkt).
Admittedly, Liverpool's squad is not small, and is valued at a not too shabby £250 million (unadjusted for loans), however the club has to face several much more impressive squads.
In competition terms Liverpool have to face four teams with more valuable squads (and in fact four of Europe's eight most valuable squads): City (£395 million), Chelsea (£340 million), United (£335 million) and Arsenal (£325 million).
They face two more teams that finished above it last season but who are valued at less. Tottenham are valued at £240 million and Everton £150 million. In total nine Premier League sides have a squad value equal to or over £100 million (including Liverpool) while Crystal Palace, the lowest valued squad in the league, still come in at a valuation of £50.5 million.
In contrast, La Liga, the competition most touted as a rival for the 'best league in the world' tag has twelve teams with squads valued at less than £50 million, and only six squads valued over £100 million.
If Liverpool did go on to win the title it might not have the same fairy tale ring as Hellas Verona, Burnley, or Montpellier, but to win arguably the most competitive league in the world, without finishing in the top four the previous season would be unprecedented.
To come from seventh the previous season, after four seasons outside the top five, to win a league title against four of the world's eight most valuable squads, well that's still the stuff of fantasy.
Follow Andrew on twitter @RabidRed4Life.