Brendan Rodgers has received criticism from some for Sunday's result, but Liam Jones has a question for those detractors and support for the boss.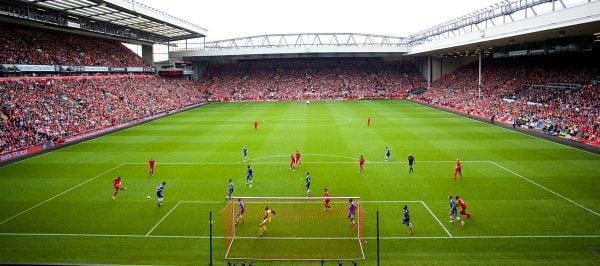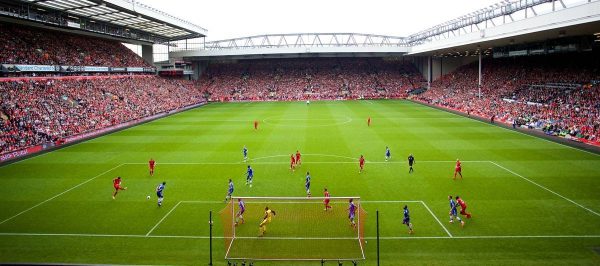 In his post match press conference, Brendan Rodgers made the point that it is not difficult to coach a team to play with 10 men behind the ball on the edge of their 18-yard box. Of course, everyone knows that this statement is entirely correct. You don't need to be a tactical genius to instruct your defenders to stay deep and narrow, your midfielders to squeeze any space in front of the back four and your big, brute of a centre forward to stay up-field and wait for the inevitable long ball to battle for. But did these supposedly simple tactics outsmart Rodgers?
On Sunday it seemed as though Liverpool ran out of ideas, or patience, or both. We lacked a "plan B" – whatever that is.
Rodgers has received some criticism for this, saying that this was his first massive tactical test, and he failed it. However, lets compare our struggles on Sunday with two out of the three best teams in the world at the moment, FC Barcelona and FC Bayern Munich.
Both of these teams play a similar brand of football to us, where we like dominating the ball and taking the game to the opposition. This year, and in recent years for Barcelona, both teams have struggled when faced with opposition that is organised around its 18 yard box. Notable examples include the semi-final ties against Inter Milan in 2010 and Chelsea in 2012 for Barcelona, and the games away to Manchester United and Real Madrid this year for Bayern.
Pep Guardiola was manager for all four of these examples, and I don't think that anyone can deny his ability as a first team coach. I argue that there are very few alternatives to playing against this sort of style, and the only possible ones require the manager to abandon his footballing philosophies, which neither Rodgers or Pep have ever seemed to consider.

We, also, are all very effective at pressing high up the pitch and forcing the opposition into either surrendering possession long, or losing the ball in dangerous areas. When you play against a team who set up like Chelsea did yesterday, this becomes largely redundant, as when the opposition do have the ball, they look to get it forward as quick as they can and so reduces the opportunity to dispossess them high up the pitch.
Many people complained about a lack of a plan B, and have done in the past for Barcelona and Bayern Munich too, but very few actually provide any suggestions for what that plan B should be.
The overriding suggestion I have heard was to set up in a similar style to Mourinho's men, and either see out a boring 0-0, or maybe nicking a goal or two on the counter attack. In hindsight, this may have worked, as all we needed was a point out of the game to remain clear favourites for the title.
I have no doubt that Rodgers recognised before the game that Chelsea would set up like they did, although he probably couldn't have predicted just how defensive Chelsea would be. So during his planning for the game, he had a choice; either abandon his philosophies and fight fire with fire; or stick to his guns and trust his team to pull through.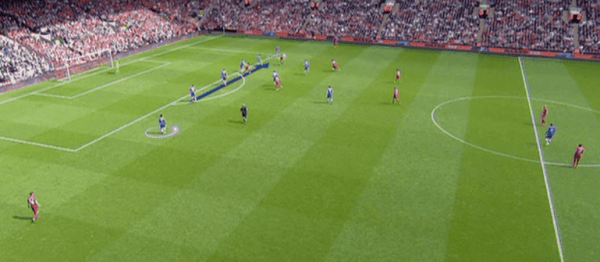 Mistakes Can't Be Predicted
It is impossible to predict mistakes when making your plan for the game. You know that mistakes will be made during the game, but you can't predict when they will be made and what effect they will have. No matter which way Rodgers chose to set up against Chelsea, there was the possibility that one of our players could make a calamitous error that could lead to a goal conceded. With this in mind, if we made no mistakes defensively then we would probably get at least a draw, no matter which way we came out to play.
By playing the way we did, it gave us the option to win the game, whereas setting up defensively would have made the chances of a Liverpool win very unlikely. If it were not for that Gerrard mistake on the stroke of half time, I think we would have gone on to win the game. At the very least, I couldn't see us losing the game, and I am confident that Rodgers shared this belief: that if we didn't make a huge defensive mistake we would get at least a draw, which would keep us in the title race driving seat.
It just so happens that we did make an error that lead to a goal, and from then on I couldn't really see us getting back into the game. But until that point, everything was going to plan for us. We looked dangerous, although we didn't have any clear-cut chances, and we weren't really being troubled defensively.
And then after the goal, what could Rodgers change? We were already the only team attacking, the only team trying to score a goal, there's not a lot more that we could have done. We couldn't have started playing long into the box as we don't have the personnel for that, and we made all the attacking substitutions possible with the squad we have.
The way I see it, Rodgers went into the game with the right idea, and did all he could do as the game progressed to help change it, but he can't be blamed for a mistake that no one could ever have predicted. Even though we didn't get a positive result, we can come out of the game with our heads held high knowing that we haven't abandoned our philosophy, and even if it doesn't work out the way we all now want it to this season, the fact we've stuck by our principles will do us good in future seasons to come, I have no doubt about that.
But for now, lets not stop believing, both in the team and in our manager, and lets bounce back against Crystal Palace.
Liam Jones