When The Guardian newspaper's football 'experts' predicted the 2013/14 Premier League title winners, not one even mentioned Liverpool in the running. Brendan Rodgers' side were around 40/1 with most bookmakers last July. Andrew Lawrence takes an in-depth look at some of football's biggest upsets and ponders where Liverpool winning the league would rank among them.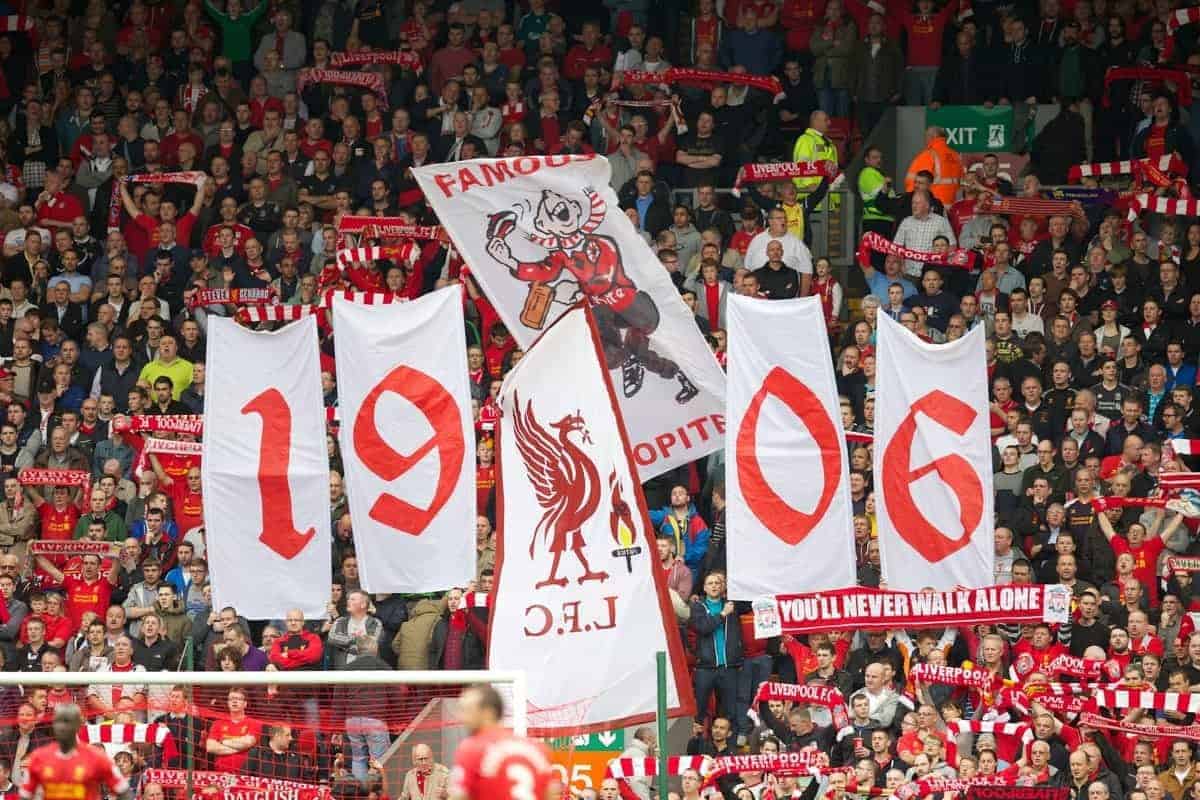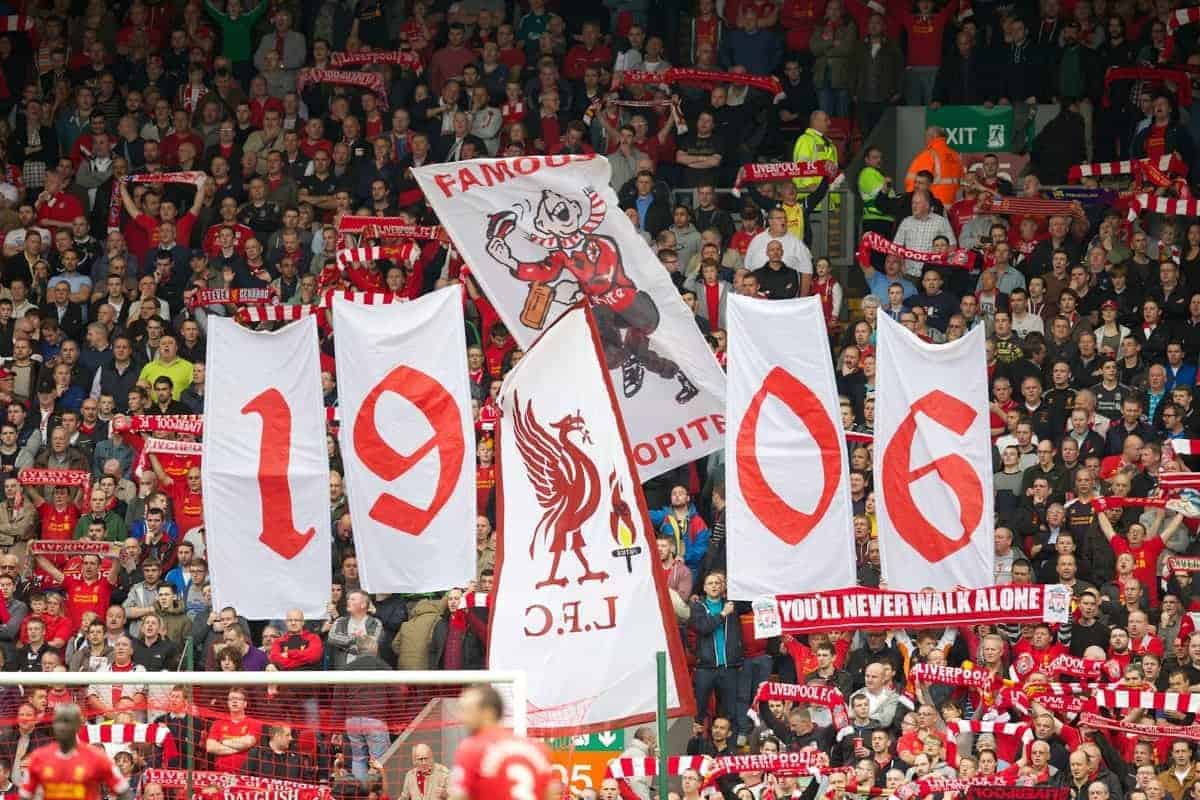 Part One
EVERYONE loves a sporting upset, those rare moments when the little guy takes on a bigger, fitter, stronger opponent and upsets the odds. American hockey has the 'miracle on ice'. Boxing has Douglas v Tyson. Wrestling, Gardner v Karelin (look it up). There's Australia II's win in the 1983 America's cup; an unranked Boris Becker's win at Wimbledon in 1985; and Sri Lanka's surprise triumph in the 1996 cricket World Cup.
It would be fair to say that every sport has its share of David versus Goliath moments when size, experience or money cease to matter, temporarily at least. But what about football? If Liverpool were to keep winning, and pull off a miracle title after finishing seventh the previous season, where would it stand in the pantheon of great football surprises?
To answer that let's take a look at some of the matches, cups and title runs that shocked the world of football.
THE MATCHES
Football loves to throw a curve ball (forgive the baseball analogy). Ask a hundred different fans for their favourite football upsets and you will probably get one hundred different answers. Here is a handful that you might find on more than one list.
First, there's Sunderland's win at Stamford Bridge during the 2010-11 season. Why? Here's a few reasons. It's Chelsea. They lost. They were reigning champions. It was the club's worst defeat to a non-top four team since 1995 (they lost 0-3), their biggest home defeat for eight years and the odds on the scoreline were 125-1 before kick-off.
In Liverpool's "hall of shame" we have Barnsley's win at Anfield in 1997. That year the Tykes were in the top flight for the first time in their 102 history. Two years later Liverpool repeated the 'magic' by losing to a newly promoted Watford, also at Anfield, while in 2010 we played a role in the third of our hat trick of sorts by losing at home to another premier division debutant, Blackpool.
Thankfully those losses pale into insignificance compared to a trifecta of surprises from the FA Cup third round. In 1972 non-league side Hereford upset Newcastle in a replay (after previously scratching out a 2-2 draw). Seventeen years later Conference side Sutton completed their own FA Cup miracle by upsetting Coventry. The losing team were sixth in the top flight, and contained seven players who had won the cup two years earlier. Finally, Wrexham, a side that had finished last across all four of the English divisions during the 1990-91 season, upset Arsenal 2-1 at the Racing Ground in 1992.
Outside of England, it's hard to go past Real Union booting Real Madrid out of the Copa Del Rey in 2008, the first Segunda B (third division) side to ever beat a top flight side in Spanish domestic cup competition. Another game of note occurred when German side TSV Vestenbergsgreuth defeated a star laden Bayern Munich in the 1994-95 DFB Pokal. The latter, according to Bild Zeitung, was the "mother of all DFB Pokal upsets." TSV were an amateur side for the third level of German football, and were based in a town with only 1,500 inhabitants.
In the battle between nations, the World Cup has thrown up a team of US amateurs beating a fully professional England team (in salary terms, if not on the pitch) in 1950, Cameroon beating reigning world champions Argentina in 1990 (before eventually bowing out in the quarterfinals to England) and perhaps the most famous of all, North Korea kicking Italy out of the only English based tournament (in 1966).
On a less exalted, but still significant plain it would be remiss not to mention the Faroe Islands 1-0 victory in their first ever competitive fixture, against Austria (1990). The match, a Faroe Islands home game, was played in Sweden because the host country did not have any playable pitches.
THE CUPS
Rallying the troops to win a single match against a stronger rival is one thing, but going on a sustained run to win a trophy, against the odds, that is something really special. Thankfully, over the years we have seen many amazing cup runs from unfancied teams.
In only half a decade, the English league cup has seen Swansea (2012/13) and Birmingham (2010/11) do the unexpected, with a relegation bound Wigan winning the FA Cup (2012/13).
Going further back through FA Cup history we have Portsmouth's financial suicide fuelled run in 2007/08, Wimbledon (1987/88), Coventry (1986/87), Southampton (1975/76) and possibly the biggest upset of them all Sunderland (1972/73). In the latter, Sunderland started the competition at odds of 250/1, and were playing out of the old second division, before going on to beat Don Revie's Leeds in the final.
Other historic league cup wins have come from QPR (1966-67) and Swindon (1968-69).
In European club competition Galatasaray surprised many by beating Arsenal in the 2000 final of the UEFA Cup, while Steaua Bucharest pulled off one of the most amazing penalty shootout wins in history in the final of the 1986 Champions Cup. After scores were level with Barcelona after 120 minutes, Steaua goalkeeper Helmuth Duckadam pulled of a minor miracle by saving all four Barcelona attempts at goal, earning himself the nickname 'the Hero of Seville' in the process.
Another notable European minnow, Belguim based club Mechelen, caused an upset of sorts by winning the Cup Winners Cup (1987/88). Like Chelsea, Manchester City and PSG, this was achieved on the back of a large injection of funds from a sugar daddy, in this case tycoon John Cordier. In what we can only hope is an omen for all three clubs future, when the money dried up, so did the success (although after a spell down in Belguim's second division the club is now back in the Pro League).
Other surprise wins in Europe have come from Aberdeen in the 1983 Cup Winners Final and Celtic in the 1967 European Cup Final. Mallorca's only Copa Del Rey win in 2002-03 despite finishing 9th in La Liga might be considered an upset of sorts.
Outside of Europe defending champions Boca Juniors loss to Once Caldas in the 2004 Copa Libertadores is probably the tournament that most stands out.
In international football there has been Uruguay's unexpected triumph over Brazil in the 1950 World Cup, Zambia's win over the Ivory Coast in the 2012 African Cup of Nations and equally unlikely European Championship wins by Greece (2004) and Denmark (1992).
Of course, winning a world or regional cup only requires a run of six or seven good performances (or perhaps five if you screw up a group stage match of one of the smaller tournaments). Winning an FA Cup requires at most fourteen wins, assuming a club survives from the preliminary rounds.
However, given that Tottenham is the only non-league club to win the FA Cup (1901) then a more realistic maximum run would be around six.
Winning a Premier LEague title on the other hand requires a much more sustained effort. Even in a bad year, the lowest points total to win the title to date is 75 (Manchester United 1996-97). If Liverpool was to win the last five games, and equal Arsenal's record for the most consecutive wins in a Premier League season, it would end up with a point total of 89. That's 28 wins and five draws in a 38 game season.
With those kind of numbers, it's easy to see why title surprises happen a lot less frequently, and are perhaps the most special football upsets of all.