With Liverpool seemingly losing the title after only getting 1 point and conceding 5 goals in their last 2 games, here is a bit of a critical look at the defensive flaws while remembering that no mater what happens against Newcastle this has been a very successful season.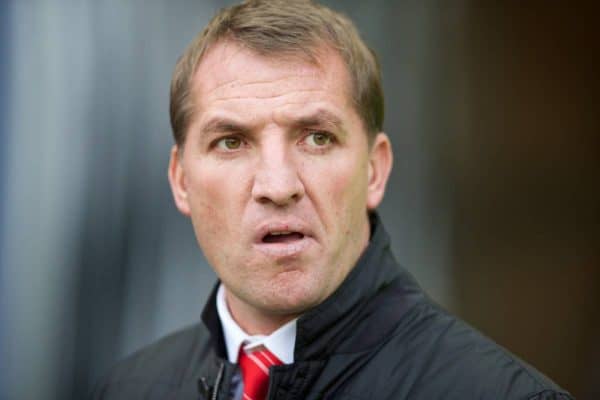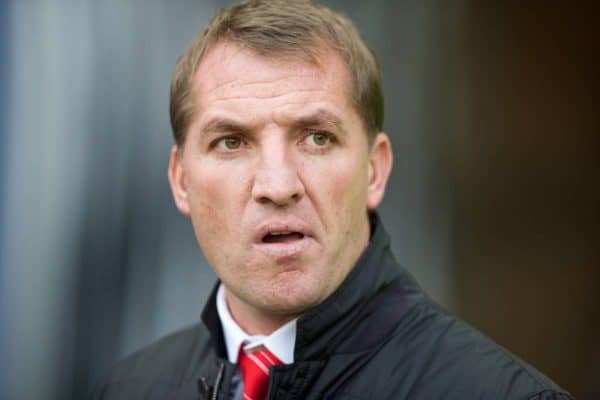 I'm a big fan of the NFL and one of the many clichés in that particular sport is "Defence Wins Championships". This is a cliché born out of the trend that when a top offensive team goes up against a top defensive team in a Superbowl it is the defensive team that almost always wins.
For example in the last Superbowl the best offence of all time (Denver Broncos) got absolutely destroyed by one of the best defensive units ever seen (Seattle Seahawks).
In our football similar rules seem to apply. I looked back about 30 years and saw that the worse defensive team to win a title was Manchester United in 00/01 who had the 5th best defence that season.
This season Liverpool's defence is currently joint 8th. We've conceded goals regularly all season but only 2 weeks ago the defence was ranked 6th and I thought just maybe we'd improve a little bit and win the league despite our defensive struggles.
There was a period in the season where we beat both Southampton and Manchester United 3-0. The two clean sheets suggested that maybe we were improving at the back. This proved to be a false dawn however as since then we have conceded 14 goals in 8 games and as the games have gotten more and more important we have conceded more, letting in 9 goals in our last 4 games.
In the end it looks as if logic has prevailed and that it just isn't possible to win the league with a dodgy defence, even if you have one of the most prolific attacks of all time.
Take a look here at the champions of the Premier League era and where they ranked defensively. You'll see that over 21 seasons the champions have had the best defence 9 times. 2nd best 4 times. 3rd best 3 times. 4th best twice and 5th best 3 times.
Season Club                             Defensive ranking
92-93    Manchester United         1st
93-94    Manchester United         3rd
94-95    Blackburn                      4th
95-96    Manchester United         5th
97-98    Arsenal                         2nd
98-99    Manchester United         4th
99-00    Manchester United         5th
00-01    Manchester United         1st
01-02    Arsenal                         2nd
02-03    Manchester United         1st
03-04    Arsenal                         1st
04-05    Chelsea                        1st
05-06    Chelsea                        1st
06-07    Manchester United         2nd
07-08    Manchester United         1st
08-09    Manchester United         1st
09-10    Chelsea                        2nd
10-11    Manchester United         3rd
11-12    Manchester City            1st
12-13    Manchester United         5th
13-14    Manchester City            2nd
13-14    Liverpool                     8th
The table suggests that we have conceded too many goals to be champions.
There is a lot of debate amongst Liverpool fans on why we are flawed defensively. What are the reasons for it? Is it systematic, are we tactically naive, are our defenders not good enough, do the midfield players provide enough cover, are we mentally weak, or are we just inexperienced?
System
I think the system in itself is fine. Whether it's a 4-4-2 diamond or 4-3-3 formation with split center backs and Gerrard as a deep midfielder and the fullbacks very wide and far up the pitch. This is absolutely fine for me. However I think we need to have the right players to make it work.

To be fair, it's been working very well because 81 points from 37 games is better than any of us hoped for in August. To win the big prizes though it needs to work a little bit better and I believe the right players will do that.
Personnel
I think our style of football needs defenders that are comfortable on the ball. Not only in space but when pressed. Sakho and Skrtel look good on the ball until they are pressed. Then they look a bit shaky. The same applies to Kolo.
Recovery pace: It is inevitable we will get caught in transition on occasion. This means full backs or even centre backs running back to their own goal to get back into position as the opposition counter attack. The problem is none of our defenders are particularly quick.
Open field tackling ability/jockying/1v1s: When our defenders are caught isolated in 3 v 3 or 2 v 2 or even 1 v 1 situations – with the exception of Jose Enrique – they tend to get taken to the cleaners. They appear petrified in these situations and invariably the attacker saunters past them with consummate ease. Compared to the likes of Jaap Stam, Sol Cambpell, Ashley Cole, Vidic, Ferdinand and Evra at their peak our defenders are too easily beaten.
Aerial ability: have a look at the aerial duels won as a percentage from our defenders this season.
Skrtel 69%
Agger 65%
Sakho 55%
Toure 50%
Flanno 47%
Johnson 45%
Skrtel does very well here, Agger too, the others not so much.
Tactical naivety
I have contradicted myself several times on this already. I'm not sure if we are tactically naive. I think at times our game management is poor. (Is that the same thing?) The best sides tend to know when to chase and when to control. Top sides are seldom caught with 8 players up the field when leading 3-0. Against Crystal Palace
It should have been us counter attacking while leading 3-0 away from home not the other way round. But was this down to tactics from the manager? Or was it decision making from the players in the heat of battle?
In our first 3 games of the season we were 1-0 up and defended deep and yet we still conceded chances where Mignolet came to our rescue.
Against City we went 2-0 up and sat deep and tried to soak it up. We conceded 2 and nearly a third. It was the same story against Norwich. 2-0 up then 3-1 up then sat deep and still conceded a goal and other chances.
So is it only naive when we concede while trying to attack but its ok to concede when defending deep? Of course not. If we concede while sitting deep we'd be asking why the team didn't continue doing what they did to score the goals in the first place.
Had we defended deep against Chelsea they might have scored a goal anyway. If Norwich can score 2 goals against us while we try to cling on for our lives who is to say Chelsea couldn't?
Mental strength (lack there of)
No matter what our tactics are we tend to lose control of games and concede chances when we are put under pressure. Brendan mentioned it himself. Many of our players make bad decisions when put under pressure.

Srktel's superman punch against City, if the ref spots that and City score the pen its more points chucked away. It was an incredible thing to do. Was it a brain freeze, a rush of blood, calculated move? Sakho usually has one fuck up per game. Johnson has plenty. Just thinking about his defensive performance against Palace in those last 12 minutes depresses me. Flanno has his moments as well.
Can you coach players out of having mental breakdowns?
You expect it from young, inexperienced players but Johnson, Skrtel, Agger and Kolo have 477 international caps between them. Surely such experienced players shouldn't be so prone to error.
Sakho has over 150 appearances for PSG and cost us £18m. You would expect the finished article but at 24 years of age and in a foreign league with only 19 appearances under his belt maybe he needs a bit of time and Premier League experience before we cast judgement.
It is not just the defenders that make mental errors. Gerrard has made more defensive errors than all of our defenders while Henderson has made as many.
Lack of leadership
Jamie Carragher spoke about a lack of leadership in the Liverpool defence. I must say I agree with him. But it is a worry when you have the captain of Denmark, captain of the Ivory Coast, captain of Slovakia and the former PSG captain in your back four but still there is no leadership.
Conclusion?
I think with better defenders we'd have won the league. That might come across as over simplifying it but when I say better I mean better leadership, mental strength, heading ability, pace, ability in 1v1 situations, decision making and less of a propensity to make errors.
So Ian Ayre and transfer committee, step forward. It's not easy finding defenders of this calibre but it's what the recruitment guys get paid good money to do. Brendan Rodgers took the side from 7th to challenging for the title, this despite a couple of ordinary transfer windows. It is time for the other members of the transfer committee to do their bit.
For me it's pretty clear what we need to do to improve the team. Better full backs (please!!!), a central defensive leader, an attacking player who can play wide or at the apex of the diamond, a striker and cover for Henderson and Gerrard.
The squad needs strengthening and there is talk of bringing in 6 players to add strength and depth. I hope this is true, with an emphasis on 'strength' in depth. There is no point signing players to just pad out the squad. 6 quality players so Brendan can rotate without weakening would do nicely.
These last 2 games have been absolutely heartbreaking but it shouldn't cloud the fact that we have had a fantastic season. I never in my wildest dreams thought we could challenge for the title. My initial prediction for the season was around 68 points and a 6th place finish. I thought 4th was possible if we maximised our potential. So to be in a position where we go into the last game of the season with a mathematical chance to win the league is excellent. The last time that happened, Beats International was number one in the UK with 'Dub be good to me', 'Total Recall' was in the cinema, and I thought I looked cool with my high top fade!
I don't go along with the notion that we might not ever get a chance to win the league again. There is no guarantee we'll win it again but I'd like to think the club are building something substantial and we are very early in our development. This is no flash in the pan as far as I'm concerned. The finances will only improve.
We have Champions League football guaranteed which means we should be able to attract a higher calibre of player. Players like Sterling, Coutinho, Henderson and Allen will get better and better and we have a very very good young manager who is also improving all the time.
I see Brendan has agreed a new 4 year deal. Fully deserved, the man has done a great job and in my opinion is the manager of the year.
If we can give Newcastle a good beating I'm sure it will restore some of the feel good factor. We've had a Gut wrenching couple of weeks but a magnificent season. We shouldn't forget that.