Steven Gerrard has revealed that England's current pre-World Cup training camp has been a welcome distraction for him from overanalysing the end of Liverpool's season.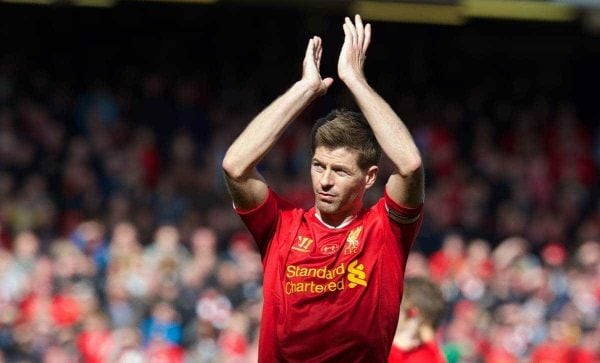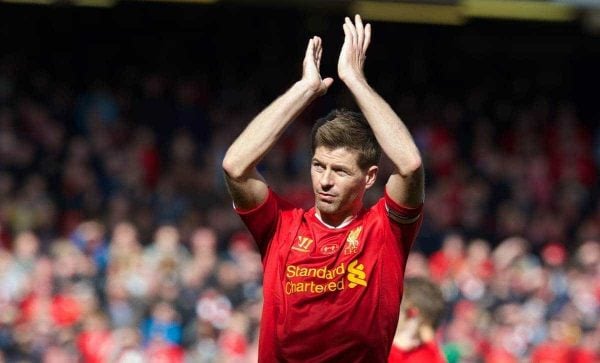 Speaking the most openly yet about his slip for Liverpool to let Demba Ba in for a goal in the Reds' 2-0 defeat to Chelsea at Anfield in April, which let Manchester City back in to win the Premier League title, Gerrard said he is using his experience to put it behind him.
"Otherwise I would be sitting on a sun lounger wondering back to the last three or four games, going over and over where it's gone wrong and asking myself why and driving myself potty," Gerrard told a press conference at the training camp in Portugal.
"I've got to park the slip at the back of my mind and forget about it for the time being because I've got a huge tournament coming up."
However, Gerrard put some positive spin on Liverpool's 2013/14 campaign, revealing how he coped with the disappointment of coming so close to the club's first title in 24 years.
"I don't like making mistakes, big mistakes, at important times," he added. "I've made a few, more than a few, throughout my career. And as a player with experience you learn to deal with them that little bit better the older you get – but yes, it hurt a lot.
"Not just the slip, it was more letting the title slip towards the end because we had come so close and had a terrific season."
"But with experience you tend to look back at the positives as well as the negatives. To finish second in the hardest league in the world and to have the season I've had personally, to watch the likes of Raheem Sterling grow and to see the team do so well was fantastic."
Gerrard also revealed to press that he will not decide his international football future until after the World Cup this summer, with presumptions that the 33-year-old will hang up his boots on his England days following the tournament.
Now Gerrard has turned all his attentions to England's preparations for this summer's World Cup, which starts on Thursday, June 12th in Brazil.
England's first game is against Italy on Saturday, June 14th, with group games following that against Uruguay and Costa Rica.