For all his brilliance as Liverpool manager since taking over two years ago today, Brendan Rodgers' transfer record so far has been largely underwhelming. With a new deal signed and reportedly more control given to him over buying players, this must improve.

Liverpool face their most important summer of transfer activity in many years, as they look to consolidate last season's second-place finish and make their squad capable of fighting for both Premier League and Champions League glory.
For Rodgers it represents one of the most pivotal periods in his time in charge to date, and it's fair to say the signings made during his tenure so far have been largely miss than hit; with some already having left the club and more expected to leave this summer.
Rodgers' Transfer History at Liverpool
In his first summer in the Anfield hot-seat he brought in Joe Allen, Fabio Borini and Oussama Assaidi. While Allen has steadily improved, the purchase of the latter two must be deemed as failures as it stands.

Both Borini and Assaidi were shipped out on loan last season and there is every chance neither have a future at the club.
Nuri Sahin was also brought in on loan during the 2012/13 campaign. The Turkey international simply never got used to the physicality of the Premier League, and made just 12 appearances for the Reds.
So one out of three (Allen) appears to have a future from that first window. We can mitigate that by circumstances, perhaps, and a time when the transfer committee was yet to be put in place.
Rodgers does deserve praise for his work in the January transfer window in 2013, however, where the signings of Daniel Sturridge and Philippe Coutinho have both proved to be inspired. Both are now key players.
Last summer was a pretty disappointing one in terms of transfer dealings, with many of the six acquired making little to no impact for much of the season.
Simon Mignolet and Mamadou Sakho were the only success stories, and after solid first seasons at Liverpool, both look to be part of Rodgers' long-term plan at the club.
Iago Aspas and Luis Alberto played just 27 times between them in all competitions, scoring just once, Tiago Ilori was sent to Granada on loan- admittedly he has the potential to be a future regular and can't properly be judged yet- while Kolo Toure grew more and more erratic after a decent start.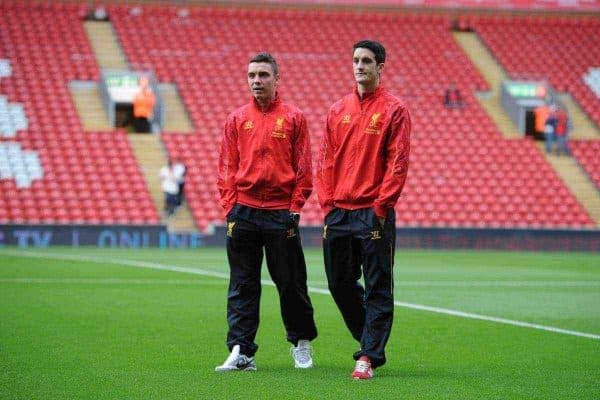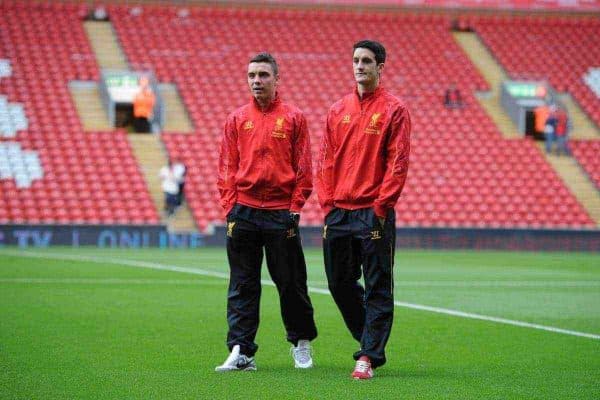 The Ivorian's misplaced pass against West Brom and catastrophic own goal against Fulham were two of the lowest points of the campaign.
Aly Cissokho and Victor Moses were also brought in on season-long loans, and both were hugely disappointing. Neither will be kept on permanently.
So overall, only six signings (Allen, Coutinho, Sturridge, Sakho, Mignolet, Ilori) appear to have a future at the club.
New Deal
News that Rodgers has signed a new and improved contract, keeping him at Liverpool until at least 2018, is great news for everyone associated with the club.
There are rumours that, as the Mirror eluded to back in April, the 41-year-old's new deal also means he will get more control over transfer dealings than he has previously.

Whether than means Rodgers has often had little say in which players are both incoming and outgoing at Anfield is unknown, but what it does mean is that this summer is a huge test of his credentials.
The Northern Irishman has already indicated he wants to bring in five or six top class players capable of going straight into his starting XI this season. He simply has to be spot on in his selections, and avoid making the mistakes Gerard Houllier and Rafa Benitez did in 2002 and 2009, respectively..
In an interview with The Liverpool Echo last week, Rodgers explained how it is he who determines the new signing and who has the final say on who arrives – with the committee doing their research in between. "We will never bring in a player here who the manager doesn't want in," he insists. "That's a great credit to the owners and the other people at the club."
The signs are that Rodgers wants to get work done early this summer, with numerous reports now suggesting deals for Rickie Lambert, Emre Can, Alberto Moreno and possibly Adam Lallana will all be concluded within the next fortnight.
Conclusion
In years to come, we as Liverpool fans may well look back at the summer of 2014 as a key moment in the club's history. The hope is that we are looking back at it with great fondness, rather than dismay.
Rodgers has blown hot and cold in the transfer market during his exceptional two years at the club, and with apparently more control on transfers and plenty of money to spend, he must learn from his previous errors.
Are you pleased with Brendan Rodgers' transfer dealing since being Liverpool manager? Let us know in the comments section.