Everton's Phil Jagielka and Chelsea's Gary Cahill have spoken about facing Liverpool's Luis Suarez at this summer's World Cup.
The defenders are expected to start in England's defence at the tournament, which gets underway on Thursday in Brazil.
England face Uruguay in their second group game on Thursday, 19th June at Arena Corinthians in São Paulo and Suarez is hoping to have recovered from a recent knee operation in time for the clash.
Suarez finished the season having scored 31 goals in 33 league appearances, and created a further 87 goalscoring chances for his Liverpool teammates, according to Squawka.
Jagielka is no stranger to playing against Suarez, having been part of an Everton defence that let in seven goals against Liverpool in their two Premier League meetings in 2013/14.
Suarez scored the Reds' second in a 3-3 draw at Goodison Park in November, and the fourth in a 4-0 rout at Anfield in January.
"He nearly is impossible to handle at times," Jagielka told the Liverpool Echo.
"Not only is he a very gifted individual but he seems to get the run of the ball most of the time which makes it even more frustrating.
"If he isn't taking you on purposefully and being as good as he can be, he seems to get that bit of luck.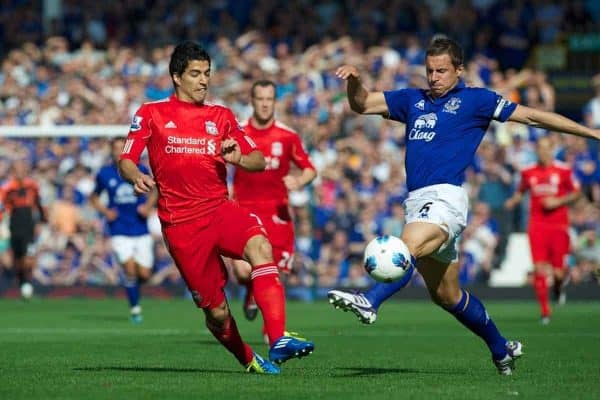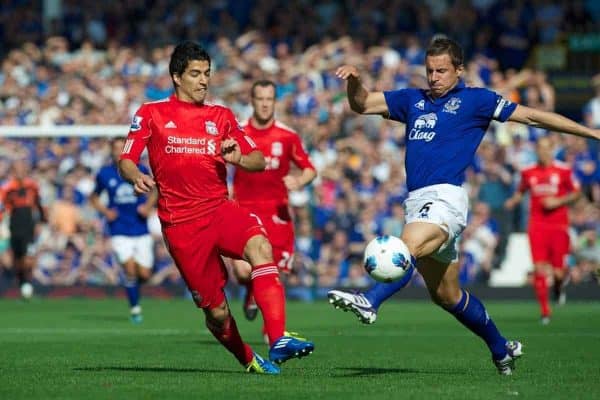 "It's frustrating but you also create your own luck in football and because he tries thing so many times you get the breaks.
"And he doesn't score the goals he scores because he's a lucky player, he scores them because he is a fantastic player.
"So he will be one of the players we will be looking at in that game but they have a few other decent players so there is no point in us just focusing on Suarez.
"They have not qualified just because of Luis Suarez."
Suarez isn't the only big name striker England come up against this summer, with Italy's Mario Balotelli a danger in their opening game this Saturday at Arena Amazônia in Manaus (kick-off 11pm UK).
But Cahill is relishing the opportunity to face both Suarez and Balotelli, and believes his experience against them for Chelsea will benefit England.
"I've played against Balotelli and Suarez and some of the other strikers we'll be facing and that helps, certainly," Cahill said in the Daily Mirror.
"When you're talking about the key players, the dangerous players, to be aware of them and what they do always helps.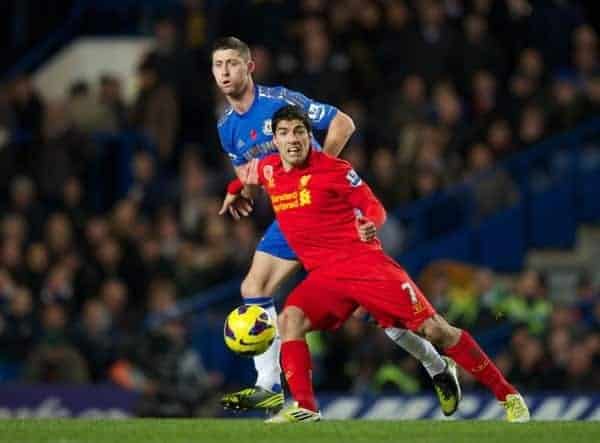 "If you come up against someone who you've never played against before and know nothing about, sometimes that can surprise you.
"So to know these players is good. And to respect the quality of these players is good as well. I've played against both of them."
Brazil v Croatia is the opening game of the 2014 World Cup, this Thursday night at 9pm (UK) in São Paulo.
Which Liverpool player will be the stand out man of the tournament? Let us know your thoughts in the comments section below.