Liverpool and England captain Steven Gerrard says the current England squad is a much happier one than four years ago and has discussed his role as captain for club and country.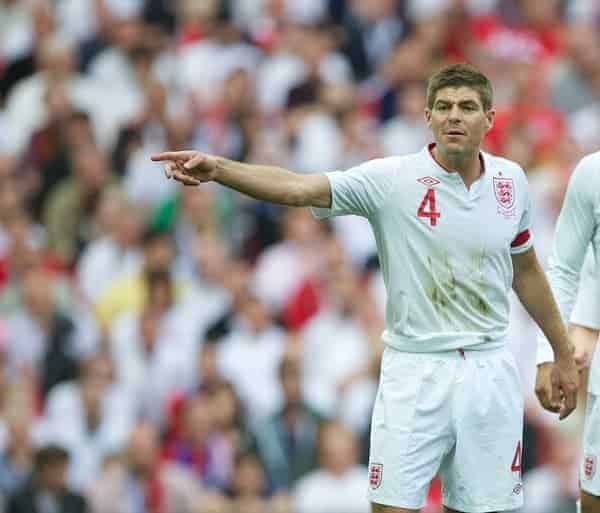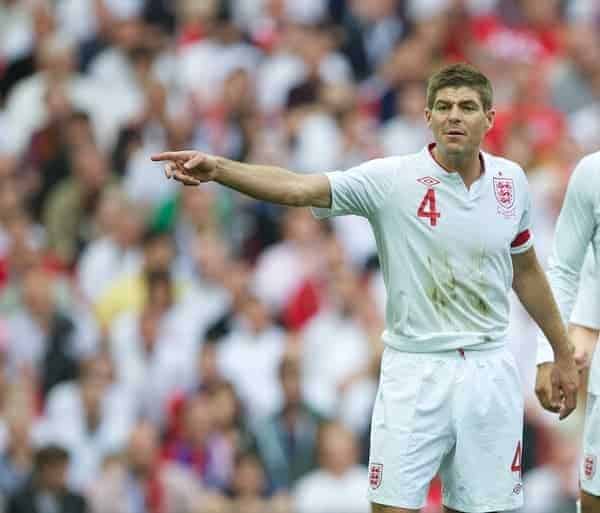 In a revealing interview with The Daily Mail, Gerrard spoke openly about his role as England captain at his second successive World Cup, while discussing the difficulty of the last one in South Africa when he was the stand-in skipper for Rio Ferdinand and following the John Terry controversy.
"I suppose I just didn't feel like the proper captain," he admits. Fabio Capello had originally given the captaincy to John Terry.
"At the time I was gutted he didn't choose me but I wasn't sitting in my room in tears because I knew I was going to play. I knew Capello liked me in that respect.
"And maybe he wanted a more vocal, in-your-face type of captain. That's not really me. I'll never be that type of captain because I don't believe that is the right way to go about it."
Comparing the current England squad to the one four years ago, Gerrard says "This group of players is great to be around, it is much more enjoyable."
The 34-year-old discusses his new deep-lying-playmaker role at Liverpool and how it has benefited him.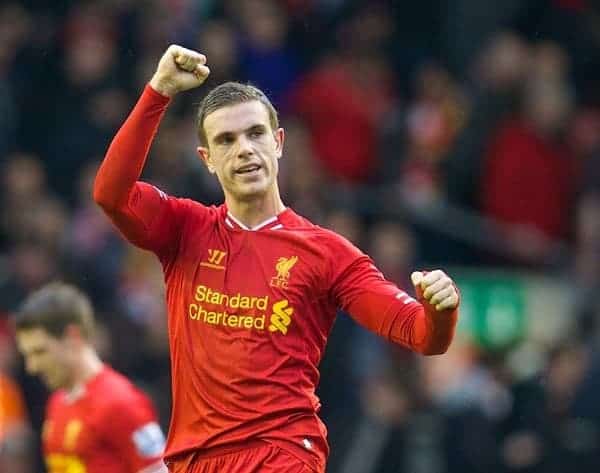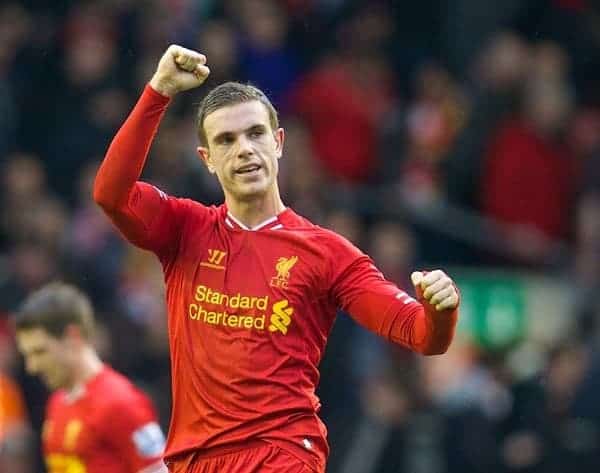 There's also praise for Jordan Henderson – "Duracell bunny" he calls him. "He's got energy to burn. He's a great athlete. And he does the dirty work as well as the more attacking stuff.
"He's improved his all-round game to build on the fact that he's a great athlete — his short passing, his long passing, and he's getting his name on the score-sheet from time to time, setting a few up too."
Read the full interview at The Daily Mail website.