Luis Suarez says he fully expects to be fit for the World Cup, which gets underway in Brazil this week.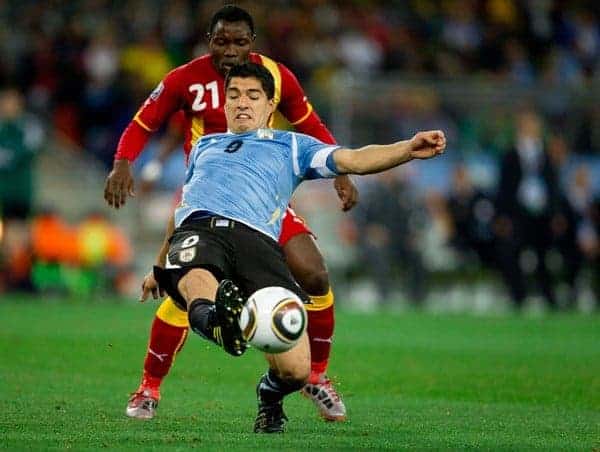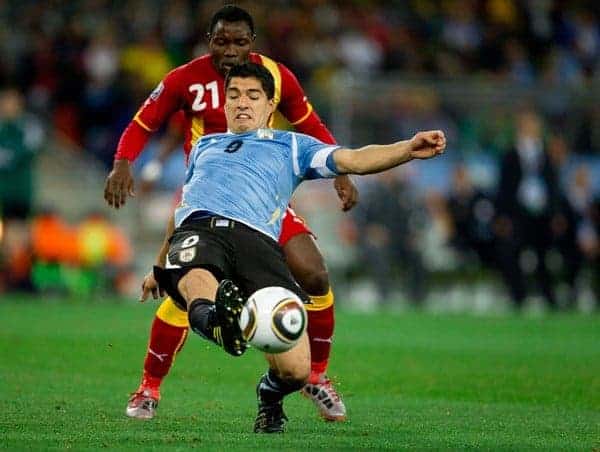 The Liverpool forward's participation was plunged into doubt when he was forced to undergo a knee operation in May.
But the 27-year-old is recovering well and with his country kicking off their World Cup campaign against Costa Rica on Saturday at the Estádio Castelão in Fortaleza, says he never had any doubts of his availability.
"Emotionally, I've felt fine; psychologically, I've been spectacular," Suarez is quoted by the The Guardian as saying. "At no time did I feel pressured. At no time have I felt sad because at no point did I think there was a chance of me missing the World Cup. The thought never went through my mind.
"I could have really cried [in pain] because of this injury but I didn't, because I knew. I knew. When the doctor first spoke to me three little tears fell, but no more. My wife said, 'I can't believe how strong you're being' but I knew I'd make it.
"Injuries are not only a physical question, which is the most important thing of course, but also a question of your mind. If you're thinking, 'I'm not going to make it', 'I can't cope', 'It hurts', 'It's never going to get better', then it won't.
"My objective was clear: Be strong emotionally and physically. I wanted my children to be able to see me play at the World Cup.
"If they had said to me that the extent of the injury was greater, I'd have been worried. But knowing the grade of the injury, I was confident. I knew that there was time to make it."
Whether Suarez is risked in the Uruguayans' first game against the Central Americans remains to be seen, but he will be itching to get one over England at Arena Corinthians in São Paulo on Thursday, 19th June.
He will come face to face with Liverpool teammates such as Steven Gerrard, Daniel Sturridge, Raheem Sterling, Jordan Henderson, Glen Johnson and new signing Rickie Lambert.
"This is the game everyone is looking forward to most here," he added. "It's incredible to see how Uruguayans have followed Liverpool; they've become fans and that makes me feel very proud.
"To see an entire country waiting on the Liverpool games is incredible, or to see people angry because they can't watch it because it's only on satellite TV. People get up early in the morning to watch us play.
Gerrard on @luis16Suarez: "No team-mate comes close to Luis. He's not just the best, he's the best by some distance." #LFCWorldCup

— LFC Australia & NZ (@LFCANZ) June 9, 2014
"I've already told Gerrard that we'll swap shirts. And Glen will ask for my shirt, I'm sure. Maybe Daniel [Sturridge] and Raheem [Sterling] will as well – I'll take a few with me.
"Yes, I'll swap shirts. I'm not sure I'll actually put it [an England shirt] on, though!"
The World Cup gets underway on Thursday, 12th June with Brazil v Crotia at 9pm UK time.