Jordan Henderson, Raheem Sterling and Daniel Sturridge are all an integral part of England's side at this summer's World Cup, and they owe a huge amount of gratitude to Liverpool boss Brendan Rodgers for being the catalyst in their development, writes Henry Jackson.

When Brendan Rodgers was appointed Liverpool manager in June 2012, the World Cup was still two years away.
If someone had said back then that within two years Jordan Henderson, Raheem Sterling and Daniel Sturridge would all be in England's starting XI for their opening game they would have been ridiculed. Quite rightly, it could be argued.
Henderson had endured an extremely tough first season at Anfield after his big-money move from Sunderland, Sterling was an extremely raw 17-year-old and Sturridge was a Chelsea player struggling to fulfil his potential.
In those two years since, the giant strides that the young trio have made has been quite staggering, and so much of that is down to Rodgers and his managerial brilliance.
Henderson
Henderson's progress over the last 18 months has been colossal, having gone from a Liverpool outcast to one of the most important players for club and country.
The 24-year-old looked set to leave Anfield for Fulham in the summer of 2012, with Rodgers initially deeming him surplus to requirements, but since staying and fighting for his place he has never looked back.
The dynamic midfielder's game went up a gear in the second-half of the 2012/13 campaign, and last season he was undoubtedly one of the stars of the Reds' unforgettable Premier League campaign.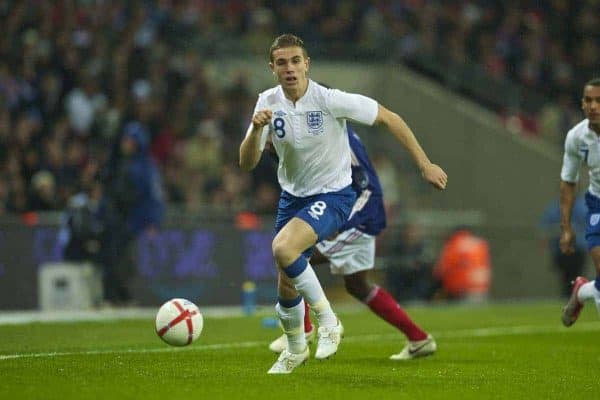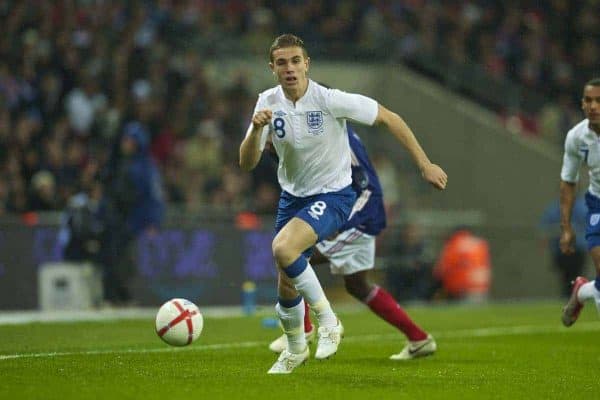 His box-to-box style and endless running make him such an important player for Liverpool and England, and he is one of those vastly underrated individuals who, although perhaps not a great player, makes a team great.
You can't help but wonder how the Reds' last few games would have gone in their title charge had Henderson not been sent-off against Manchester City. He was an enormous loss.
For England, he is now firmly establishing himself as a regular, having flittered in and out of the side for a while. He may not have the natural ability of the likes of Ross Barkley and Jack Wilshere, but he is more effective and consistent.
Sterling
Sterling is currently the most dangerous, in-form attacking player in the country, and really does have an enormous future ahead of him. It's been far from plain sailing for him, however.
Having been handed his Reds debut by Kenny Dalglish in March 2012, he started Rodgers' first season in fine form. This earned him his first England call-up in November of the same year, a friendly against Sweden, and he started the game to make his international bow.
After such a promising spell for the then 17-year-old, the next year or so were a total contrast.
His form deserted him to the point that Rodgers considered sending him out on loan, and by the time the 2013/14 campaign began he was considered nothing more than a squad player.
The latter part of 2013 to now, he has been sensational, and he was a huge reason for Liverpool's best league season for many years.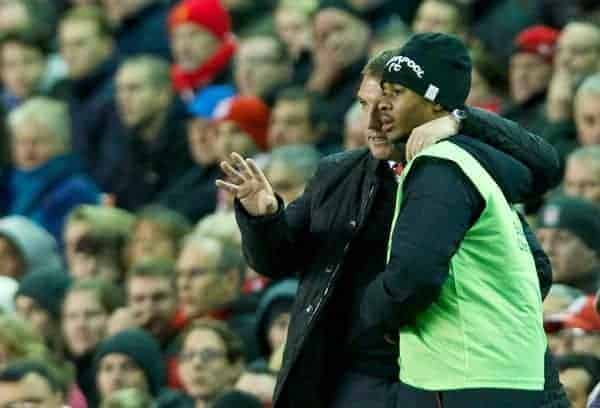 It could even be argued that, with Sturridge and Luis Suarez just dipping slightly in form towards the end of the campaign, Sterling was the best player at the club between March and May.
His exceptional displays, which were full of electrifying pace, quick feet and an eye for goal- he scored 10 in 34 appearances in 2013/14- earned him a place in Roy Hodgson's 23-man squad in Brazil, with most of the country calling for him to start.
Fortunately, Hodgson obliged, despite his sending off in the friendly against Ecuador, and he was unquestionably England's best player in their 2-1 defeat to Italy on Saturday evening.
At 19, Sterling's potential is frightening, and he has the ability to be a global superstar if he keeps progressing at his current rate.
Sturridge
In late 2011, Sturridge's career, which many had tipped to be a huge success from a young age, was in danger of becoming stagnant.
Despite being given a run in the Chelsea side by then manager Andre Villas-Boas, and excelling, the arrival of Roberto Di Matteo in the Portuguese's place saw Sturridge frozen out again.
When he did play he was often utilised as a right-sided winger-far from his strongest position- and he struggled to find any consistency or influence in the team.
When Rodgers took him to Anfield for £12m in January 2013 there were a lot of raised eyebrows, with many feeling he was a gamble. He has proved the doubters completely wrong, however, and has been a sensation in his 18 months or so at the club.

Used invariably in his preferred role as a central striker, the 24-year-old has flourished, scoring 35 goals in just 49 Reds appearances. He has proved exactly why there was so much hype about him as a youngster at Manchester City, and a part of them, and even more so Chelsea, must be kicking themselves at letting him go.
For England, Sturridge is now the undisputed first-choice striker. His pace and finishing give England something they have lacked since Michael Owen was at his peak in the early 2000s, and his goal against Italy on his World Cup debut perfectly highlighted his clever movement and calmness in front of goal.
Liverpool and England have a real gem on their hands.
The Rodgers Effect
The positive impact Liverpool's brilliant manager has had on the careers of the three young Englishman cannot be underestimated, and there is every chance that none of them would be realising their great potential were they not working under him.
The confidence that the 41-year-old has instilled in all three is the key to this, with his man management skills one of his major strengths.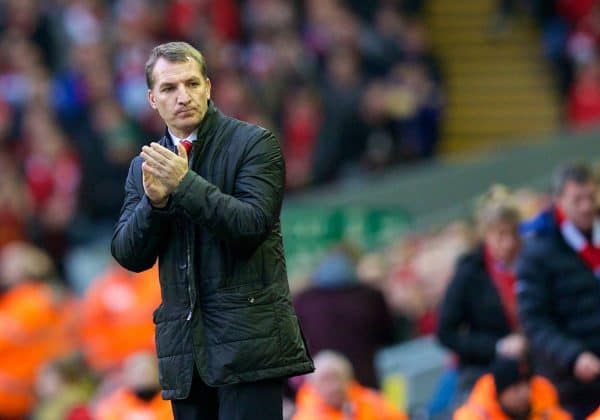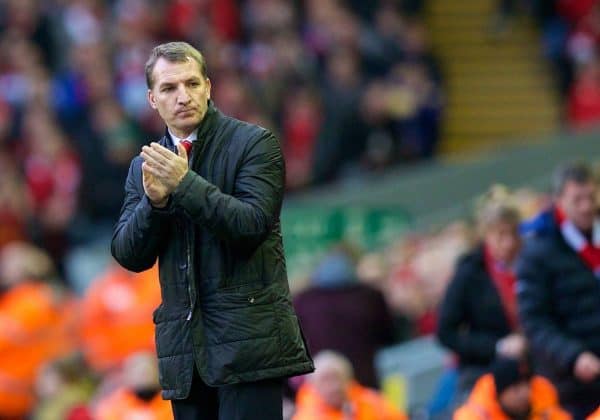 Comparisons with Bill Shankly are most certainly premature, but there are definite similarities when it comes to creating a special team spirit and making his players want to die for one another.
The Northern Irishman has also allowed the trio to play with freedom, in an attacking, fluent team. One of the major criticisms of British managers is their inability to let players express themselves- our young stars often have the flair drilled out of them by cautious coaches- but Rodgers is very different in that respect.
He has let Henderson off his leash, ensuring his incredible engine is used to the best possible effect, used Sterling in a 'number 10' role that he has thrived in and allowed Sturridge the chance to prove himself down the middle.
All three were potentially risky moves, but Rodgers has passed with typically flying colours.
Jordan Henderson, Raheem Sterling and Daniel Sturridge are all great young English talents in their own right, but had it not been for the brilliance of Brendan Rodgers in taking a gamble with them and improving their games drastically, not one would be in England's World Cup squad this summer.
[poll id="202″]