Barcelona have claimed that the transfer fee they paid for Luis Suarez was £65 million, contradicting reports that they actually paid £75 million for the Uruguayan.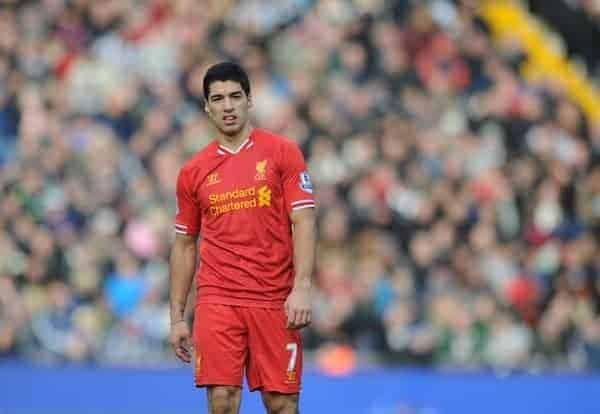 Reports from all British media following the move last month claimed the deal was the higher figure, around €92 million.
Barca confirm Suarez's release clause was £75m but claim they paid £65m. Liverpool insist it was £75m. Anyone seen the receipt?!

— Tony Barrett (@TonyBarretTimes) August 19, 2014
Given Barcelona's track record with their reporting of transfer fees to the press, their latest claim over Suarez should be taken with a pinch of salt.
Last summer their star signing Neymar was eventually reported to have cost €82 million – with the Spanish club having claimed it was €57 million earlier, as explained by Reuters. This resulted in Barca being accused of tax fraud.
In the modern game, rarely are actual transfer fees reported accurately, with clubs choosing not to disclose the details and instead being reported via media. Thus, often the selling club will claiming a higher fee, and the buying club a lower fee.
Oftentimes the difference in fees represents the initial fee, and the potential fee. For example, see Jordan Henderson's move from Sunderland – often reported as £20 million but was initially closer to £16 million.
Similarly, the £14 million bid from Sunderland for Fabio Borini recently is the potential fee, not the initial fee up front.
There have also been claims that Adam Lallan's move from Southampton this summer had an initial fee far below the £25 million widely reported in the press.
This nonsense is why it would be much better for everyone if there was transparency over transfer fees.

— Tony Barrett (@TonyBarretTimes) August 19, 2014
What's more dubious is the claim that Barcelona actually paid below the release clause for Suarez:
Barca VP Mestre sticking firm on fee "Clause was 75 million pounds, after talks & as Suarez wanted to come here, we agreed 65 million"

— Dermot Corrigan (@dermotmcorrigan) August 19, 2014
It seems extremely unlikely that Liverpool would have accepted a fee below the release clause, especially given their excellent dealing of the situation 12 months earlier, refuting Arsenal's infamous 40-million-plus-a-pound. When Suarez signed a new deal at the club that new clause would have been watertight.