James Bullock provides some compelling reasons why Liverpool will not "do a Tottenham" this season despite losing their star player and bringing in many new faces.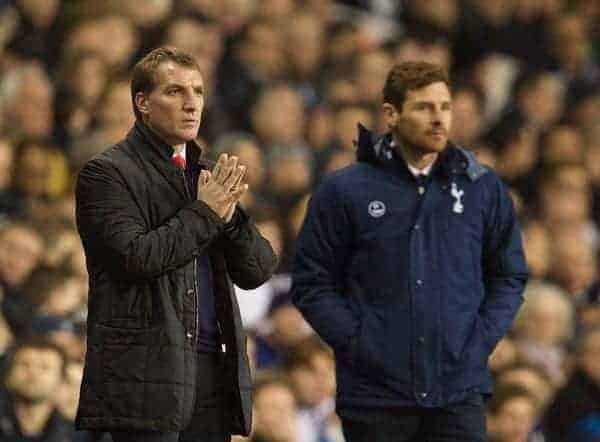 Around 12 months ago Gareth Bale completed a long and protracted move to Real Madrid, becoming the most expensive player ever in the process.
With the estimated £86 million Tottenham received for the transfer, they set about building a team they hoped could challenge not just for the top four, but for the Premier League title itself.
Bringing in seven new European players for over £100 million, having a young and intelligent manager at the helm (who had guided the club to a record points total in the league the previous season), and with their traditional rivals Arsenal seemingly a side on the wane, this was Tottenham's chance to propel themselves back to the top of English football.
Nine months later, with the manager sacked in December, a disappointing sixth place finish recorded in the league, a meagre 55 goals scored, and only one new signing really justifying his transfer, Tottenham were ridiculed for wasting their huge Gareth Bale sized wind fall, and the phrase "you cant replace quality with quantity" was coined.

Fast forward to the summer of 2014, and here we are again. The only difference this time is the team in question is Liverpool, and the player is Luis Suarez.
People have been quick to make the obvious comparison, that with Suarez having been sold to Barcelona for a reported £75 million, and Liverpool bringing in eight new players (so far) with the proceeds, they will follow the North London club's path of realising numerous good players do not make up for one great player.
However, this parallel being drawn between both clubs and their transfer business is flawed on many levels.
It is a lazy appraisal that is being thrown at Liverpool, and one they will dispel as the season progresses.
Premier League Experience
The first major difference between the two clubs business, is the signing of players with Premier League experience.
So far in the 2014 summer window, Liverpool has signed eight players, three of which have experience of the English league.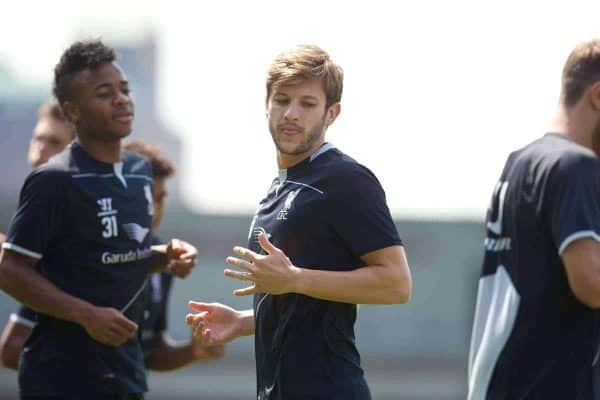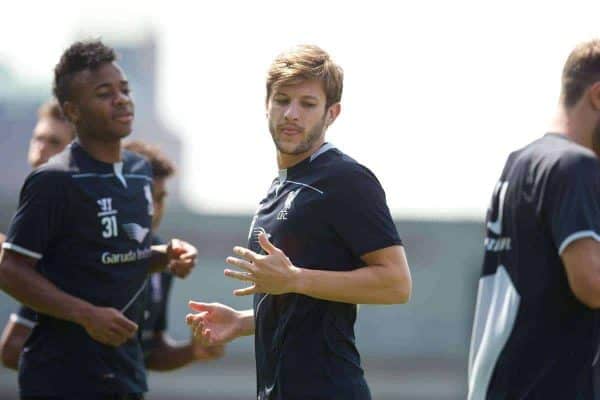 Of the remaining five players Liverpool have signed, all are 22 or under, so are not expected to be in the first 11 just yet. One player has already been loaned back to the club they were signed from for the 2014/15 season, to gain more experience.
Of the seven players Tottenham signed in the summer of 2013, not one player had experience of the Premier League.
Add to this, that of Tottenham's outgoings that summer, six players were sold or released who had premier league experience, including England International Scott Parker, USA international Clint Dempsey and France International William Gallas.
Any experience or leadership had been cast aside.
Continuity
The second major difference between the two clubs is the continuity being shown in one team, to the disruption displayed in another.
On the final day of the 2012/13 season, Tottenham beat Sunderland 1-0 at home but just missed out on Champions League qualification. They achieved a record points total of 72, missing out on a top four place by one point.
The conclusions derived from this, is that Tottenham had a vastly talented team, and were best placed out of all the chasing pack to break into the top four. There were question marks about Bales future already, but the general consensus was that he could be replaced with one significant signing, and with a few tweaks to the current team using any left over transfer fee, Tottenham could go one better the next season.

The first day of the 2013/14 season, Tottenham started the post Bale era. His transfer had not been finalized yet, but it was a formality. The money had already been spent, and he was nowhere near the squad.
The team that lined up against Crystal Palace that day, just thre months after missing out on Champions League football by a solitary point, had SIX changes from the Sunderland game the previous season.
There was an entire new forward line, a new midfield combination, one new winger and a new full back.
The blueprint from last season had been ripped up and Tottenham started again.
Liverpool
Contrast this with Liverpool, and on the final day of the 2013/14 season they beat Newcastle 2-1, to just miss out on the title by two points.
Of the side that started against Southampton in the season opener on Sunday, only two were new signings – one of which, Javier Manquillo, may not have started had Jon Flanagan been available.
Liverpool were so cohesive as a unit last season, and came so close to an unprecedented maiden Premier League title, that the manager has realized wholesale changes are unnecessary to an already talented and experienced 11.
Those two changes were in the area which was Liverpool's Achilles heel last year; defence.
Stability
This stability in the team is what separates 2014 Liverpool from 2013 Tottenham. The squad is strengthened but, to quote Brendan Rogers, the "identity" of the team is the same.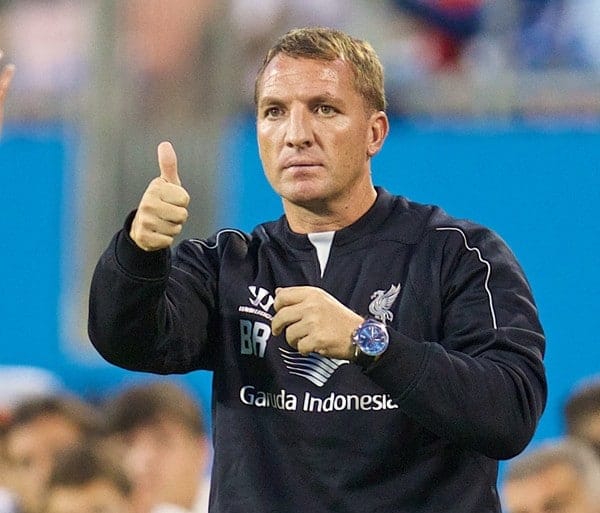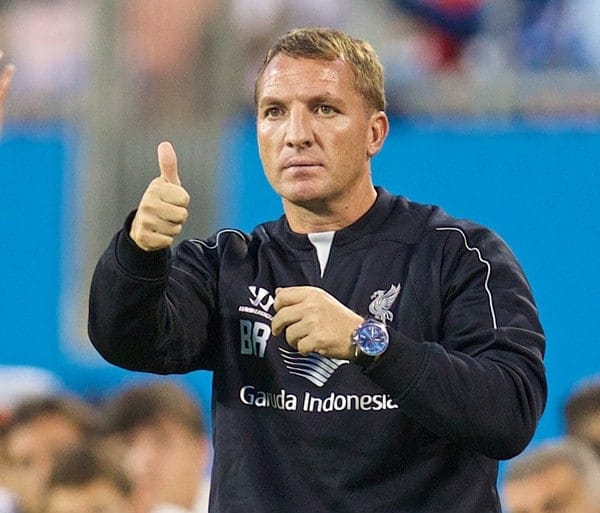 Now throughout the season there is no doubt that more of the new signings will be introduced into the starting 11, but the key to this is gradually. The expected signing of Alberto Moreno means he will more than likely be first choice left back, but only after he has acclimatized to the premier league, to his new team mates, and to the style of play the manager has introduced.
The same goes for Adam Lallana and Emre Can.
To throw a new player into a fast paced opening premier league fixture, with no previous experience of the English game, and only a few weeks of work with their new teammates, is a gamble that rarely pays off (Soldado?).
English
A further disparity in the comparison of the two teams, is the number of English players in the Liverpool squad, compared to that of Tottenham.
Some people disagree that a high number of home grown players, can give a team an upper hand compared to a team of multinational players.
However, this is where we forget that footballers are human, and simple factors we may overlook, citing them as irrelevant or petty, are actually very important.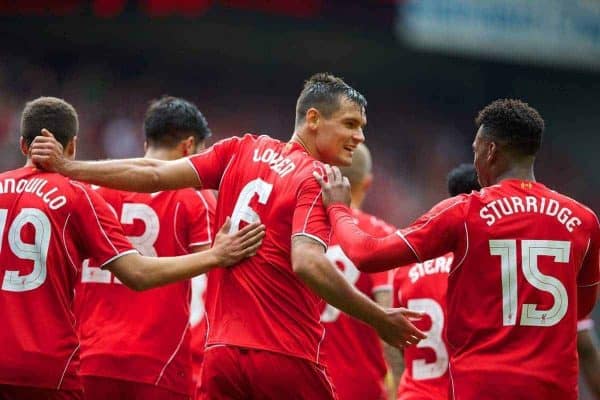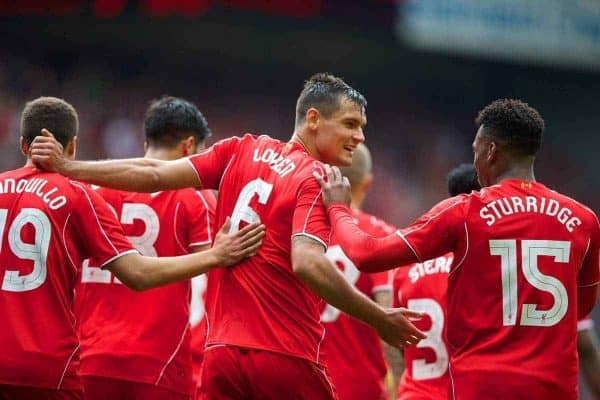 Speaking the same language on a football field is a key factor as communication is a big part of the game.
Understanding the cause you are playing for unites a squad and encourages team camaraderie.
Sharing the same culture and lifestyle reduces the chances of splits emerging in a group and factions forming (Newcastle's ever increasing French contingent is an example of these rifts).
Tottenham have a precedent in their own recent history, of the success that a strong English contingent can bring to an English team. When they qualified for the Champions league in 2010, and played in the competition the following season, they had a blend of international and homegrown players.
Players such as Peter Crouch, Jermain Defoe, Ledley King, Jonathan Woodgate, Aaron Lennon and Michael Dawson were a part of the squad.
Contrast this to last season and Dawson was allowed to leave despite being club captain (although the move ultimately broke down), Scott Parker, Tom Huddlestone and Steven Caulker were sold, and Jake Livermore was loaned out. Jermain Defoe was also allowed to leave late in the season to play in the MLS.
Liverpool on the other hand, had at least 6 England internationals in their starting 11 last season, four of who are under 25 and the future of the national side. Add to this that their summer transfer business has lead to the acquisition of two further English players capped by their country, and this policy is not slowing down for the new season.
2014/15
Ultimately, it will be results on the field that determine whether Liverpool have followed Tottenham's mistakes of last season, and taken steps backward after seemingly improving, and until the season ends, there will be no definitive data to review their recruitment policy.
However, the term 'transfer strategy' has been used on numerous occasions, when referencing the Reds transfer dealings so far, and their use of a committee emphasizes this studied approach.
This is no guarantee of success, but the 'strategy', seems a lot more thorough and methodical, compared to Tottenham's of 2013, when the analogy of "a child in a sweet store" could not have been more appropriate to a scenario.
It is true that numerous good players, cannot replace one great player, but one good team, can be better than numerous great players, and Liverpool certainly have that team heading into the new season.
James Bullock