With Liverpool linked with a move for free agent Samuel Eto'o this transfer window, Jack Lusby believes the club are running out of options.

Brendan Rodgers is undoubtedly keen on strengthening his strike options this summer, having lost Luis Suarez and presuming Fabio Borini is on the way out, the Reds manager has just Daniel Sturridge and Rickie Lambert to depend on as senior forwards.
Both are distinguished goalscorers, and Sturridge in particular can be considered one of the top five strikers in the league.
But the 24-year-old's fitness issues paired with Lambert's age will surely require a further supplementary option as the club.
Liverpool could well play 50-plus games this season, with the Premier League campaign joined by jaunts in the FA Cup, League Cup and a return to the Champions League.
The two names ubiquitously linked with the Reds this summer are Loic Remy and Wilfried Bony, but both moves have been seemingly scuppered for one reason or the other.
Loïc Rémy's move to Liverpool from Queens Park Rangers falls through http://t.co/WPnw0rMKoc (Photo: PA) pic.twitter.com/DUfW1xDArB

— Guardian sport (@guardian_sport) July 27, 2014
Either forward would have been a great signing by the club, and would lighten the load on Sturridge in terms of goals.
Elsewhere, big-money moves for Radamel Falcao and Edinson Cavani are highly unlikely given the inflated transfer fee and wages required to secure either of the undeniably world-class pair.
The latest name to be linked is former Chelsea, Barcelona and Inter man Samuel Eto'o, with The Guardian's Andy Hunter writing that the club "are discussing several names, but Eto'o has emerged as a possible target."
The Cameroon forward is a big name in world football, but this potential move smacks of desperation from Rodgers' side.
Form Guide 2013/14
Samuel Eto'o's goal vs Liverpool came from only his seventh touch of the game. pic.twitter.com/WfAUfy01yH

— BBC Sport (@BBCSport) December 29, 2013
Last season, with Jose Mourinho's Chelsea, Eto'o was finally introduced to the rigours of the Premier League following a glittering career in Spain and Italy.
The veteran was brought in to support a weak attacking force of Fernando Torres and Demba Ba, after having spent a period in Russia with Anzhi Makhachkala.
The Stamford Bridge club ultimately finished third in the Premier League, reaching the semi-final of the Champions League in an impressive run, and the fifth rounds of both the FA Cup and the Capital One Cup.
Eto'o made 21 league appearances, scoring nine goals and making two assists, whilst a further nine Champions League games saw the 33-year-old net three times and creating one more.
#CFC 3-1 #MUFC – Jose Mourinho praises hat trick hero Samuel Eto'o as a "killer in the box" http://t.co/upEqGQwmQL pic.twitter.com/hJR0qFF9cc

— BBC Sport (@BBCSport) January 19, 2014
Particularly impressive was the Cameroon international's hat-trick in a 3-1 home victory over Manchester United in January.
Whilst Mourinho's side gave a solid account of themselves in 2013/14, aided by the goals of Eto'o, a third-place finish will be regarded as a disappointment in the Portuguese's first season on a return to the club.
This season, more will be expected.
At the end of June, Eto'o followed Chelsea stalwart Ashley Cole through the exit door, following the expiry of his one-year contract.


Strengths
Samuel Eto'o celebrating his early goal…#CFC #ChampionsLeague pic.twitter.com/ux069OBZPd

— Chelsea FC (@ChelseaFC) March 18, 2014
Eto'o's ultimate contribution within any team is purely as a goalscorer—the Cameroonian is one of the best poachers in world football.
For example, as part of a successful Barcelona side for five years between 2004 and 2009, Eto'o scored 108 goals in 145 La Liga games; much of this feat was achieved by being in the right place at the right time, a canny talent.
Not content with merely being Darren Bent's tap-in style-guide, Eto'o has scored some spectacular goals in his career.
A long-range curler against Panathinaikos in the Champions League, whilst playing for Barcelona in 2005 stands out as one of the best goals scored in the competition's history.
The technique involved to lift the ball up and into the top corner with a first-touch attempt is phenomenal.
Having scored nine goals in 21 Premier League appearances last season, Eto'o would likely bring the Reds a guaranteed return of around 10 to 15 goals in a more extended run.
Furthermore, Eto'o would bring vital Champions League experience to the Reds.
Having featured for Barcelona, Inter and Chelsea in the competition in the past, the striker knows just what it takes to perform on such a level.
Returning to Europe's elite after a long exodus, Liverpool will such characters in a tough campaign in 2014/15.
Weaknesses
FT Chelsea 4-0 Tottenham – Samuel Eto'o with a contender for celebration of the season http://t.co/ibQfPR6X3a #CFC pic.twitter.com/Ic48AYNDjL

— BBC Sport (@BBCSport) March 8, 2014
The weaknesses involving a potential Eto'o deal are generally detached from the striker's ability as a player.
Firstly, at 33 years old, Eto'o is at the tail-end of an illustrious career and will struggle to perform consistently and regularly for the Reds.
Mourinho certainly believes this to be the case, after having reportedly claimed back in February "The problem with Chelsea is we lack a scorer. I have one [Eto'o] but he's 32. Maybe 35, who knows?"
Liverpool have already signed an older attacking option in Rickie Lambert, and it is debatable whether stockpiling elder statesmen will benefit Rodgers' squad.
Having reportedly passed on deals for the younger options of Bony, Remy, Cavani and Falcao, the pursuit of Eto'o is reminiscent of the Reds' interest in signing Alessandro Del Piero two seasons ago.
Furthermore, as Hunter reports the striker "is believed to have earned £7m from his one-year deal at Stamford Bridge, an annual drop of £13m from his contract with Anzhi Makhachkala."
Although the signing of Eto'o would benefit from the player currently being a free agent—involving no transfer fee—paying £7 million for such an option, 10-goal promise or not, is a considerable outlay.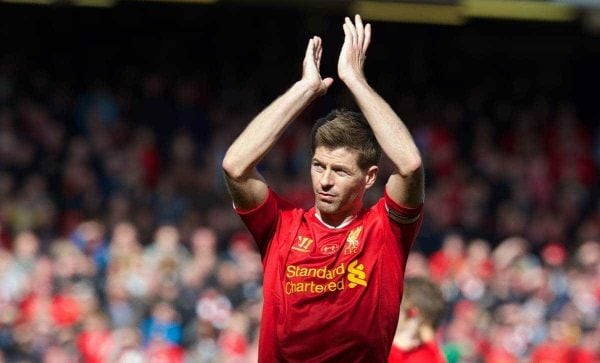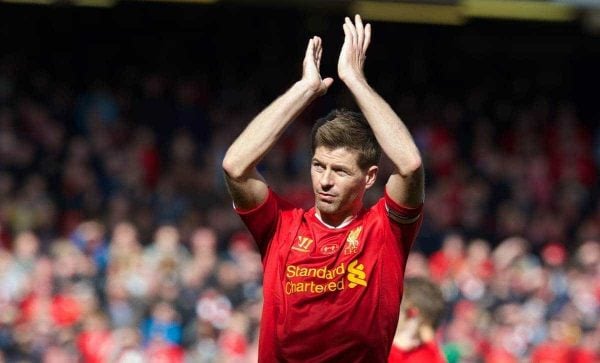 Such a wage would place Eto'o on a similar level to the club's highest earners such as Steven Gerrard—however, the 33-year-old would be far from the key player the Liverpool captain remains.
If Liverpool were to sign the striker, it should be as third choice—perhaps on the same level as Lambert—and on a lower wage than previously reported.
A further option should be signed to compete with Sturridge.
If Eto'o is the extent of the Reds' forward reinforcements at the tail-end of the transfer window, having failed in several more suitable pursuits, this deal would be a desperate end for Rodgers this summer.
Would signing Samuel Eto'o this summer be a bad move? Let us know in the comments below.