Mario Balotelli's arrival could kickstart Liverpool's season, writes Lee Coates.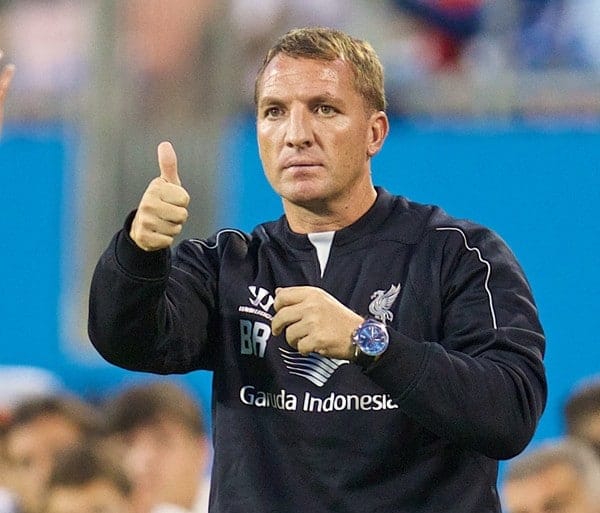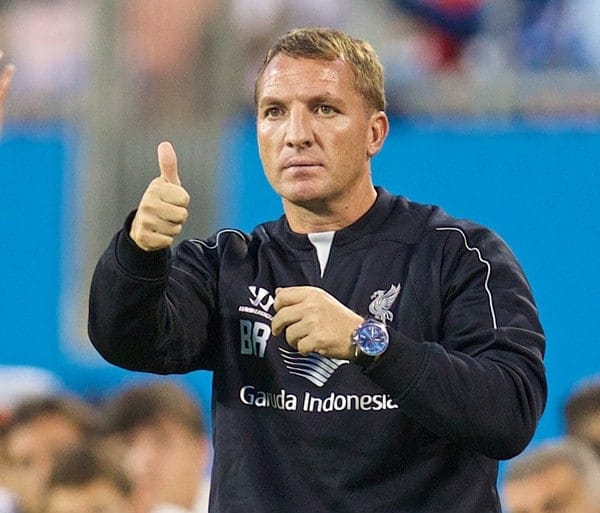 Life is about stories. About characters. Imagine Romeo & Juliet without Mercutio, On the Road without Dean Moriarty, Of Mice and Men without Lenny. They exist, but they don't work. Our football club needs characters to function. Otherwise, we're lifeless.
The mythical Mario Balotelli. Saint and sinner. A misunderstand Samaritan. A scorer of great goals. A misser of sitters. A warmonger. A troubled kid. A sweet and tender hooligan. A man who shifts through the streets like Spring-heeled Jack. A man who's ours. A man here to supply chaos.
Chaos has no direction. You can't point chaos in the right way. Chaos leads its own life.
Losing to City was disappointing for some. We expect our team to win. Hell breaks loose when we don't. Chaos. Never again. This will never happen again. The players expect to win too, such is the mentality that is now instilled. City think likewise. They're efficient. They're a brilliant football team. In a click of their fingers, they've got you. We made mistakes and they scored goals. That's what happened.
Sometimes football takes control before you can.
We tried. We tried to take control. After every goal was scored, we kicked off and we passed and we passed. We found space between the midfield and defence. We were playing our game. More times than not, our game defeats the opponent. City were too good. City are champions. That's what happened.
Our new boys took to the picture like new tiles in the road. They stood out. Shiny and new. Last season we had an eleven. A familiar eleven. Now we're punctuated by new bodies. They all look promising. They all look unique. Can looks like he can dominate not just one pitch, but two. Moreno looks the left back we always wanted. Pace, courageous, good in the tackle, good on the ball. Lovren, fulfilling The Beatles mantra Lovren's All You Need. They're brand new. They're not quite in shape. They're unfamiliar of their surroundings. They've not been fully woven into the fabric just yet. But they will be.
A system built around chaos. Brendan's system. Trying to dictate the path of a hurricane. We play this way, but let things happen. Let things happen. Against City, 4-3-3 wasn't allowing things to happen. They had us. They built their defences and they had us. We've got enough players to fit this formation twice over.
4-4-2
4-4-2 brought unrelenting attack last season. Let's bring it back. Let's have Balotelli up top with Sturridge. Sterling running free, running wild, in the hole behind them. Coutinho, Henderson, Can, Allen, Lallana, Markovic, whoever, behind him. Get them forward. Get them turning heads, making people dizzy, running through them like a shattered hole in a fortress. City was a one off. A team built to hold us at bay. But not everyone can. And not everyone will.
Chaos brings change. Changes in players. Changes in support. There are always changes.
Mignolet. At fault for the third goal with appalling positional sense, but Mignolet. A goalkeeper who's changing. The goal can be forgiven. He played most of the match as a sweeper. He was far from his line. He's there to tidy up. He's not done this before but he will do from now. Rodgers' has told him so. Neuer looked pretty mad playing this way for Germany in the World Cup, but he got it right. Time will tell whether Mignolet will. If he does, we're in for some tense but utterly enjoyable goalkeeping.
Lambert. A change in shirt. A shirt that he didn't think would weigh any more than his previous one. But it does.
Johnson. A change in form, but he wears red. Remember how you treat them.
Gerrard. A change in perspective. Fans can be stuck, can be against change. Gerrard isn't Gerrard anymore. Nor are you. You can't climb trees any more because you're too old and you can't control your weight like you used to. Gerrard's changed. He's our playmaker. He's not our man of action anymore. 'He's not as good as he used to be' doesn't cut it. He's different than he used to be.
Some characters get introduced. Some characters change. Stories always develop. Things always happen. Things are about to happen.