Liverpool boss Brendan Rodgers has welcomed new signing Mario Balotelli to the club, describing the Italian international as "world-class".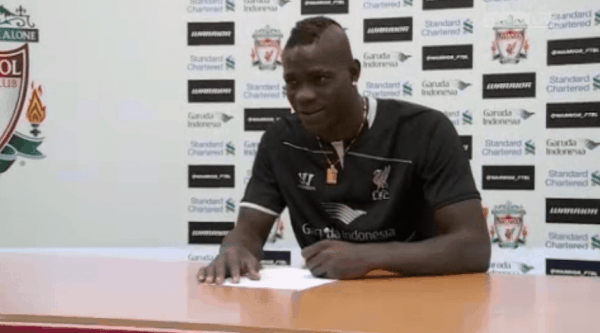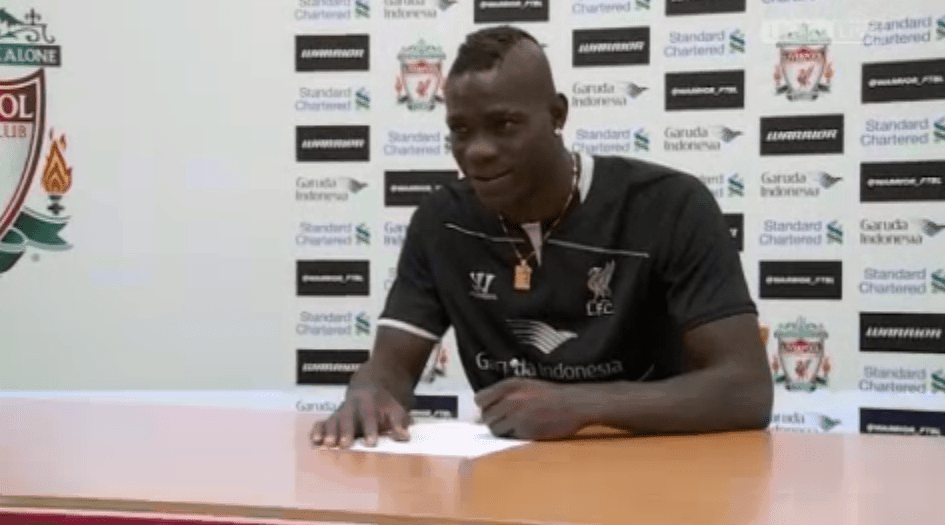 The club confirmed the signing of the 24-year-old from AC Milan in a deal worth £16 million on Monday afternoon.
Balotelli has signed a three-year contract at Anfield on £80,000 per week—half the amount he received in Italy.
"This transfer represents outstanding value for the club and I think we have done a really smart piece of business here," Rodgers told the club's official website.
"There is no doubting Mario's ability; he is a world-class talent and someone who, for such a young age, has vast experience of playing at the very highest level.
"He has scored goals in the Barclays Premier League, in Italy, in the Champions League and for his country at international level.
"I believe we have the infrastructure, culture and environment to get the best out of him and help him achieve his true potential. We are a strong group here, committed to hard work and he will benefit from being around it."
Balotelli is ineligible to face his former club Manchester City on Monday night when the Reds go to the Etihad Stadium in the Premier League (kick-off 8pm), but should make his debut at Tottenham on Sunday.
Rodgers added, "I am looking forward to working with him and helping him learn more, improve and progress as a player. I'm sure the supporters will make him feel very welcome."
How do you see Balotelli being deployed at Liverpool? Let us know your thoughts on the Reds' latest addition in the comments below or in our Liverpool FC Forums