Luis Suarez made a quick trip to Liverpool on Monday morning for the first time since joining Barcelona this summer.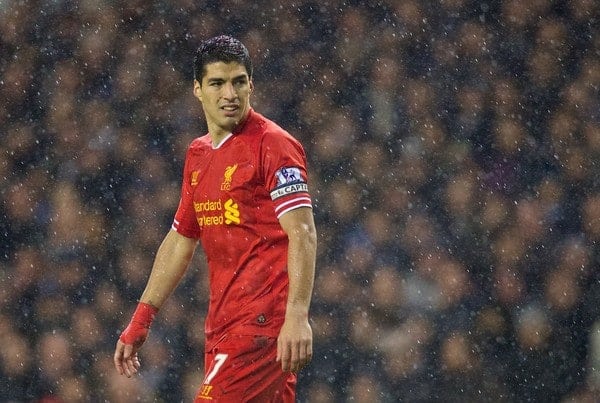 The Uruguayan international, who scored 82 goals in 133 appearances for the Reds, arrived at Melwood to say goodbye to some old friends.
Suarez was seen by Sky Sports driving into Melwood shortly before Steven Gerrard posted this photo to his Instagram account:
Later Suarez tweeted to explain the flying visit…
Hoy me pude despedir de algunos compañeros, fue muy emocionante recordar los buenos momentos que vivimos. (1/2)

— Luis Suarez (@LuisSuarez9) September 1, 2014
Gracias por todo lo que me hicieron disfrutar!!!! Buena foto con @glen_johnson, @jon_flan93 y Steven Gerrard!!! (2/2) pic.twitter.com/uinB765BJp

— Luis Suarez (@LuisSuarez9) September 1, 2014
Upon leaving the club in July, Suarez thanked the club and fans for their support during his three and a half year stay on Merseyside.
"It is with a heavy heart that I leave Liverpool for a new life and new challenges in Spain," he said. "Both me and my family have fallen in love with this club and with the city.
"But most of all I have fallen in love with the incredible fans. You have always supported me and we, as a family, will never forget it, we will always be Liverpool supporters.
"I hope you can all understand why I have made this decision. This club did all they could to get me to stay, but playing and living in Spain, where my wife's family live, is a lifelong dream and ambition. I believe now the timing is right.
"Thank you again for some great moments and memories. You'll Never Walk Alone."
All the best for the future, Luis.